Influencers are no longer allowed to use "misleading" filters in social media ads
The ASA has just ruled that filters must not be used in any promotional posts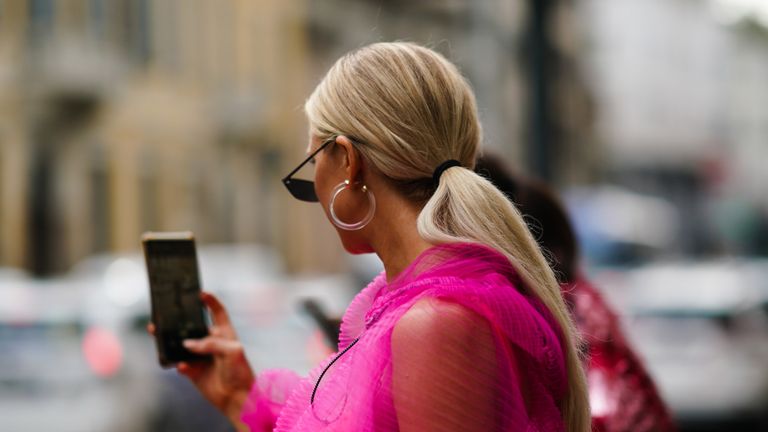 (Image credit: Edward Berthelot / Contributor via Getty Images)
The Advertising Standards Authority (ASA) has officially ruled that UK influencers are not allowed to use filters on any promotional posts. 
This means that celebrities, influencers and brands are explicitly not to use filters to promote a product if it distorts or exaggerates its results – and therefore misleads potential customers. Any posts that do so will be removed from Instagram and won't be able to be reposted. 
The decision comes in response to the #filterdrop campaign, started by UK-based influencer Sasha Pallari (@sashalouisepallari), which called for influencers and brands to disclose if they had used a filter in a post that was promoting products.
"This is still only the start. I started this campaign eight months ago and the amount we've achieved together has been mind-blowing," she wrote on Instagram. "Every single share, comment, like and action has meant I've kept going [even] when parts of this process have been so difficult."
"Going forward this means that every single time somebody promotes a skincare or beauty product online, we have the highest chance of seeing real skin, real texutre, real nose shapes, different lip sizes, the true product colour. The amount of people that will no longer compare themselves to an advert that isn't achievable without a filter is going to be prolific. We did it. I'm so proud."
In recent years the authority has also cracked down on the rules surrounding disclosing adverts and gifted products.
"An ongoing focus of our work in this area continues to be on raising awareness of the rules and supporting influencers with the guidance and tools they need to help get their ads right," a spokesperson for the ASA told the BBC.
"We're also working closely with the social media platforms who can and will enforce our rulings where an advertiser is unwilling or able to work with us."
We're here for it!

Lucy is a beauty journalist who has written for titles including Marie Claire, Cosmopolitan, Women's Health, InStyle and Woman & Home, and regularly contributes to My Imperfect Life. Most recently she was Junior Beauty Editor at Marie Claire. Covering skincare, haircare, make-up and wellbeing, her job involves anything from picking the brains of the world's top dermatologists to swatching the latest and greatest foundations. When she's not got beauty on the brain, you're most likely to find her spending time with dogs (her sister owns one very sassy cockapoo), reading or sleeping. She's also a big fan of RuPaul's Drag Race, rosé and and house plants that stay alive.