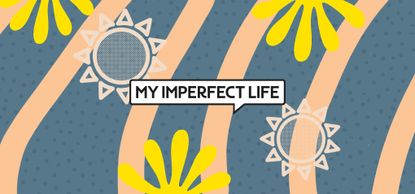 (Image credit: Future)
At My Imperfect Life, we take recommending products to our readers very seriously. From the best foundations and skincare heroes (retinol, vitamin C, hyaluronic acid, the list goes on...) to the best app-controlled vibrators, we go above and beyond to properly test and review every product we recommend.
How we test and review our products
Our team of experienced writers and editors test a range of different products across our sections—including beauty, lifestyles, home, food and drink, fashion and more.
Beauty
Our testing process for any beauty product is constantly ongoing thanks to our awareness of the ever-changing beauty industry. With so many new products always being released, formulas constantly being developed and changed and different ingredients always being explored by the experts, this awareness is what allows us to make fair and informative comparisons between products. In addition to this, we also try the newest skincare, makeup, haircare, fragrance, nail and body care formulations and gadgets that hit the market so we can be sure to always be able to provide an honest comparison between products.
When it comes to our rigorous testing process, we make sure to really put each product through its paces before providing an honest review. For each product that's tested, one of our beauty experts will include it in their beauty routine for several days or weeks (depending on what type of product it is) and make notes before, during and after use on any factors that speak to the quality of the product—from what the product is like to use (how it feels, how easy it is to use, whether it comes with any useful features), to what kind of results are noticed on each use (as these can fluctuate, which will always be taken into account for a review), to how the product is presented.
Often, a product may even be tested by several of our beauty experts, so that we can see how it measures up against different skin types/tones, hair types, nail strengths/shapes, fragrance preferences, etc.
Our beauty experts also make sure to stay up-to-date with the latest scientific advice surrounding the beauty industry, by referring to the most recent studies, examining the role of different ingredients and liaising with industry experts such as dermatologists, trichologists, aestheticians, hairstylists and colorists, fragrance experts and developers, makeup artists, cosmetic surgeons, product founders/developers and more.
Our experts
As well as having a team of experienced editors and writers, at My Imperfect Life we also rely on an extensive network of experts who regularly help us provide you with the best advice possible.
These include freelance editors who are the best in their fields as well as board-certified experts such as dermatologists, OB-GYNs, hairstylists, psychologists—you name it.
ETHICS AND INTEGRITY
Our buying guides and reviews are tried and tested by people who are experts in their field and curated by our editorial team, based on what we think you want to know, to help you make an informed choice.
We include shopping links in our articles and, as a company (Future Plc), we may receive a small commission from retailers when you buy products from them via these links. We always aim to offer a range of retailers and products and our selections are always driven by editorial—our buying guides and reviews are completely independent of commercial involvement.