How to get on Raya: how to boost your chances with the ultra-exclusive dating app
Curious to know how to get on Raya? It won't be easy, but it's not impossible...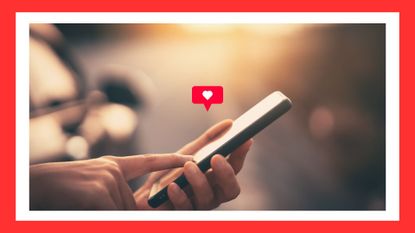 (Image credit: Getty Images)
What's harder: figuring out how to get on Raya, or finding a pot of gold? The former, apparently.
The Lamborghini of dating apps, Raya is an exclusive platform where the rich and famous gather in an attempt to snag a soulmate (or connect with their equally high-end peers). While most of us are weighing the pros and cons of Hinge vs Bumble, or Tinder vs Bumble, actors, reality stars, CEO's, other A-Listers, and the generally well-to-do in society, are busy browsing the secretive community of the Raya app—which appears to be more selective than an Ivy League college.
Phew, talk about pressure! You can forget about dating burnout—Raya is all about those FOMO vibes. We're sorry to report but the odds of setting up a profile on one of the best dating apps for the rich and famous are *pretty* slim. But should you feel determined, we've got the scoop on everything you need to know about how to get on Raya, including the Raya application, the possibilities of a Raya invite, and the famous stories you may not know about the app. Best of luck, hopeful romantics!
How to get on Raya—everything you need to know
Firstly, what is Raya?
Not to be confused with the animated dragon, the Raya dating app is considered one of the most popular dating apps amongst famous folks. There have been plenty of celebrities on Raya since its inception, including Zac Efron, Channing Tatum, Lucy Hale and Lizzo, and most recently Emily Ratajkowski (who has signed up following her divorce), to name just a few.
Having first launched in 2015, Raya was an invite-only platform geared towards the entertainment industry. As it has evolved, it has expanded across "creative" industries. And actually, no longer is it just a dating app—it has since branched out to offer other networking opportunities, whether you're after a new high-end social group, or want to chat to fellow entrepreneurs in your area.
Per the celebrity dating app's synopsis, "Our goal is to foster a safe, trusted, community for members to meet, share and engage in ways that will result in quality real-world connections and experiences."
Although Raya has clearly branched out since its founding, there's one aspect of the community that hasn't changed: like the most exclusive of nightclubs, it's very tricky to get in...
How does Raya work?
Raya works in a pretty similar way to other dating apps. If you're lucky enough to bag yourself a membership, you'll have to create a profile—which, on Raya, is photo-centric. The photos will appear in a close-up, slideshow format, allowing potential matches to view your whole range of interests.
Then, as per many dating apps, you'll review potential matches one at a time, and you'll swipe right to indicate that you like someone, and left to show that you're not interested.
In accordance with the safe, trusted community it is promoting, those who manage to snag some real estate on the platform must also follow strict codes of conduct (opens in new tab). Should they violate the company's terms, they're liable to have their account deleted. Reportedly, one of these important rules is that screen-shots are a huge no-no—not a massive surprise given the 'elite' demographic of the app.
And most recently, people report being booted off the app due to posting TikToks about the celebrities they've spotted on there! But more on that later...
How to get on Raya—the process and the Raya application
If you're wondering how to get on Raya (perhaps you fancy trying your luck dating a celeb), it may not be the easiest process. The application is extensive, and the waiting list is said to be around a comfortable 100,000 users. No biggie!
Should you know a famous face who is already on the app—perhaps you and Olivia Rodrigo like to chat over coffee, or you're planning your next brunch with Demi Lovato—said famous face can do you a solid and provide a recommendation. However, if you sadly haven't crossed paths with the likes of Zac Efron (yet), you're going to have to take your chances and apply for membership (opens in new tab) like everyone else.
Per the app, "Prospective members may download the app and submit an application. Once submitted, applications are placed in queue and reviewed continually. An applicant's status can change from 'waitlisted' to 'accepted' at any time."
Sounds simple enough right? Well, some people report having waited months for acceptance—others, years. In total, there are roughly 10,000 users on Raya, so when you start crunching numbers and factoring in the waiting list, that means that only about 8% of applications are accepted. Yes, Raya has a higher rejection rate than Harvard Business School, according to The New York Times (opens in new tab).
Tips for boosting your Raya application
When it comes to application tips, many people speculate that having a "cool" profession in the creative industries will give potential users a good edge, if you're wondering how to get on Raya quickly.
Others believe that a big social media following is key. In fact, it is rumoured that you must provide your Instagram account upon your Raya application, in order for them to assess whether you look like a good fit. So if you're keen to be accepted, it could well be worth boosting your TikTok, YouTube, or Instagram accounts in order to earn some juicy social capital.
As mentioned, getting a recommendation/referral from someone already on the app can also be one of the best ways in if you're wondering how to get on Raya, though it's not a guarantee.
Reportedly, applications are assessed by a committee of 500 people, so it's likely that anyone trying to get onto the app will be vetted pretty thoroughly. Raya does explain that the committee is full of diverse members, in everything from age to race to sexuality, to ensure that biases don't sneak into the decision making process. Even still, acceptance rates are clearly slim.
However—it's not impossible. 'Average' people regularly report having been accepted onto Raya, although things like your social following and having an interesting/creative career/interests definitely seem to help.
Raya invite—is it possible to receive an invitation to the app?
Back when Raya was first set up, it was exclusively invite-only. But now, of course, anyone who is interested is free to submit an application.
So is a Raya invite still a thing these days? Yes—as mentioned, existing members can refer/invite people they know IRL to the app, but it's certainly not a guarantee that their buddy will make it into the exclusive community.
Anyone already on the app can recommend you; you should get a notification letting you know that they have done so. But as mentioned, this doesn't grant you a one-way ticket to the app. As far as we can tell, you will still need to fill out an application, and your Raya account will be reviewed by the same board that evaluates all other applications.
Raya dating app hack
If you're looking for a Raya dating app hack, we're sorry to report that getting a referral from an existing member seems to be the biggest way in. In fact, many TikTokers have shared that this is how they eventually managed to get themselves a subscription.
But there is something else. One TikTok user shared that she attempted a different cheeky hack to try and finally get her application accepted—emailing the Raya customer support team! @imtaylorreynolds explained: "I sent them [Raya customer support] an email. It was honestly a good email, if I say so myself. Very sales oriented, had a good hook, a problem, a solution, a question at the end."
However, she confessed that the hack didn't actually work, and she was only accepted onto the platform after another (her third) chance referral while out networking.
As a parting piece of advice, she said, "If you've been trying to get on Raya, stay strong queen. Do your networking, go out, don't drink—just go out, get in the booth, do what you must. Because it's a lot of fun."
So if you can, and you're after a Raya app dating hack, we'd suggest asking around your social and professional circle to see if anyone you know is already on the app (you might be surprised!) to see if they're willing to help you out. Failing that, hit up a popular social spot you know, and get chatting!
How much is Raya per month?
As you may have expected, Raya members do need to pay for the privilege of using the celebrity dating app. If your application is accepted, new members can purchase a one, six or twelve-month membership that renews automatically. Pricing is estimated to be around $9.99 per month, or £5.99 in the UK.
The likes of Tinder, Bumble, Hinge, Snack or the Thursday dating app are mostly free, though if you sign up for premium membership options, you'll likely have to pay a fee for the additional features. Unlike Raya, these options don't require an application process, and there is of course the free option if you don't want to pay at all.
The Ben Affleck Raya drama
Wondering where you've heard of the Raya dating app before? Perhaps you learned a little more about it when Ben Affleck, a former Raya user, found himself unlucky in love. Though the actor is now happily settled with Jennifer Lopez, he had previously been using Raya to find a partner. And one of the users, Nivine Jay, exposed him. She assumed she was being catfished and unmatched with the presumed fake Affleck—so he sent her a (rather funny) video asking why he was unmatched. Cue the gasps!
It was pretty unbelievable, but don't just take our word for it. Jay took to TikTok to publicly post Affleck's "Why did you unmatch me?" video. See the proof of his Raya account below.
Nivine Jay was quoted in E! News (opens in new tab) saying that she didn't intend to insult Affleck, rather she found it funny that she thought she was being catfished when in fact the Boston native was truly pursuing her.
And, as you know, one of our fave Selling Sunset stars, Emma Hernan casually mentioned that the famous actor also connected with her on the Raya dating app, though he has denied those claims. So yes, there are even hardships on the most exclusive dating app out there. The struggle to finding love knows no bounds, evidently.
Non-celebs reveal how they've fared on Raya
So we know a little bit about how celebrities tend to fare on Raya, but what about the rest of the app's members, who are just like everyone else? That's right—Raya does actually have plenty of members who aren't uber rich or famous, and it seems their experiences vary from the super interesting, to the not so exciting...
Over on TikTok, lots of Raya members explain how they've had a super long wait for their membership to be approved; some as many as three years.
However, plenty of users have also shared that they've come across lots of celebrities on the app though, with one TikTok user sharing that she matched with the likes of Lewis Capaldi and F1 star Lando Norris! However, she noted that she didn't actually end up chatting with any of them.
Overwhelmingly though, lots of TikTok creators who have used the Raya app share that their experience left them questioning whether it was actually worth the subscription (that of course, you have to pay for).
One user, @shannonwhalenn, shared her experiences with the app, explaining that she was left underwhelmed, given that lots of users she came across weren't actually in her immediate area (often, not even the same State), and that she got a sense that most people were there in order to boost their careers, rather than for romance.
In the video, she explained: "You get about 15 or 20 recommendations [of people] a day, and they're people from all across the world. Rarely are they in the same State, even city, as you. That's rare that they're in the same place as you.
"Personally I think the whole app is just designed to show you how many 'cool' people are using the app to make you want to keep using it, with the hopes that oh, one day you'll match with someone who is a celebrity, a huge influencer, an athlete, or a CEO."
Another creator shared a similar message with her followers, explaining that she canceled her subscription as she didn't feel she was getting the exclusive matches she imagined she would get on the app.
"Yes there are celebrities on there, yes there are very successful men on there, but it doesn't mean that you're going to get matches. I kind of see that people are there to 'show themselves', and it's not really for dating—at least for me."
So while it may sound like a super glamorous way to make a connection with a successful, wealthy, influential (and dare we say it, famous) person, it appears that in reality, there are some downsides to using the app—mostly that you aren't guaranteed to match with anyone who you see as a good fit for you. However, we'd argue that this is a similar compromise when using most dating apps!
If you still fancy hedging your bets though, we reckon there's no harm in giving Raya a go—that is, if you ever get accepted...
Danielle is a writer for woman&home and My Imperfect Life, covering all-things news, lifestyle and entertainment.
The heart of her time at Future has been devoted to My Imperfect Life, where she's been attuned to the cosmos, new TV shows and relationship trends.
Before her time at Future, Danielle was the editor of Time Out New York Kids and a news editor at Elite Daily. Her work has also appeared in Domino, Chowhound, amNewYork and Newsday, among other outlets.
When Danielle is not working, you can usually find her reading a book, coffee at hand, or attempting a new recipe. (Recommendations always welcome!)