How to get on Raya: what you need to know about this exclusive dating app
After Ben Affleck's recent dating woes, people are wondering how to get on Raya and why it's creating such a stir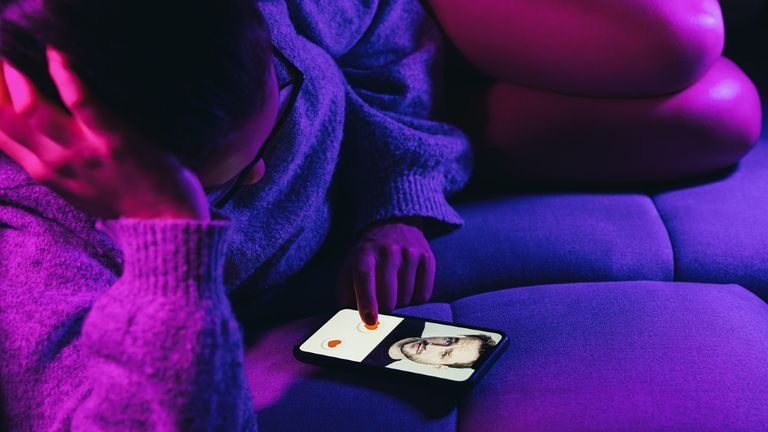 (Image credit: Getty/ rclassenlayouts)
Harder to get into than Berghain on your first trip to Berlin—wait, you didn't get the all-black memo?—or find a spot poolside at Soho House during a heatwave, let's discuss the exclusive dating app Raya, and more importantly how to get on Raya.
The dating app has been shroud in much mystery and has up until recently been solely for those in the know. But with new stories about several celebrities taking to the platform doing the rounds, it seems everyone is now talking about Raya.
So we too, are here to talk about Raya, how to get on it, the celebrities on Raya, and what exactly is Raya. We'll fill you in on everything you need to know about the exclusive app.
What is Raya?
Not to be confused with the cartoon film about a dragon, Raya, is one of the best dating apps for famous folks.
Having first launched in 2015, Raya started out as an exclusive online dating app that is membership-based for people in the entertainment industry. As it has evolved, it's branched out to offer other networking opportunities as well. The app is known for its extensive celebrity users.
Ben Affleck Raya video: a match gone awry
There have been murmurs about it for a while now—for those in the know—but earlier this year, it garnered a bit of attention when Ben Affleck recently found himself unlucky in love.
We're still not over the Ben Affleck DM drama to be completely honest—essentially, someone assumed she was being catfished and unmatched him, so he sent her a video asking why he was unmatched. Cue, the moment of surprise at the realization she was in actual fact talking to THE Ben Affleck. It was pretty LOLs, but don't just take our word for it, watch the video below. And, don't worry, he's not out here stepping out on JLO, this was before people were asking are JLO and Ben Affleck dating?
The actor-director matched with a woman named Nivine Jay on the app, who in turn blocked him, assuming it was a catfishing scam. Then, Affleck followed up by pursuing Jay on Instagram, sending her a private DM asking why she decided to unmatch him on Raya.
Seems suspicious? Certainly...but then Jay took to TikTok to publicly post Affleck's "Why did you unmatch me?" video. Oof!
Adding insult to injury, social media queen Chrissy Teigen took to Twitter to weigh in on the subject. Her thoughts? Both parties are wrong...and the celebs are acting "creepy."
"I agree celebs shouldn't be making these creepy desperate video replies on Raya," Teigen wrote. "It's tacky to release private messages. Ya both wrong, congrats."
Looks like stars have similar struggles when it comes to finding love online. (Well, we're not exactly waiting for Chrissy Teigen's commentary on our dating lives, but you get where we're going with this.)
I agree celebs shouldn't be making these creepy desperate video replies on raya but it's tacky to release private messages. Ya both wrong, congratsMay 6, 2021
See more
---
---
Nivine Jay was quoted in E! News saying that she didn't intend to insult Affleck, rather she found it funny that she thought she was being catfished when in fact Affleck was truly pursuing her.
Former Friends star Matthew Perry also made news with a recent Raya match. TikTok user Kate Haralson posted a now-deleted video of a FaceTime call between she and Perry, who she had matched with on the exclusive dating app. The video showed the then 50-year-old actor and 19-year-old TikToker playing a game of 20 questions, in which Haralson claims Perry asked her: "Am I as old as your dad?"
But are all of the interactions on Raya so cringe-worthy? Let's delve into the dating app and how to get on Raya yourself:
How do you get on Raya?
Wondering 'how to get on Raya?' It's not as simple as it sounds. The only hope for becoming a member of Raya is to have someone on the app recommend you. To keep the community private, users must be referred by an existing member, and their application is then placed in a queue and reviewed by a membership committee upon submission.

Only about eight percent of applications are accepted, meaning Raya has a higher rejection rate than the illustrious Harvard Business School, reports The New York Times.
How much does Raya cost?
If one's application is accepted, new members can purchase a one-, six- or twelve-month membership that renews automatically. Pricing is $7.99 per month.
---
---
While the "celebrity dating app" might not be in the cards for some, we've got the lowdown on dating apps for the rest of us—like Hinge vs Bumble, for example—and, of course, will give you a little help along the way. Once you find someone you fancy, we'll give you a few first-date tips that'll make the meetup a success.
No matter where you're swiping, best of luck!
Danielle is a writer for My Imperfect Life, where she particularly enjoys covering lifestyle and entertainment news. She was previously the editor of Time Out New York Kids and a news editor at Elite Daily. When she's not working, you can find her reading a good book and enjoying a cup of coffee. Follow her @dvwrites.