Your October horoscope is here and we're in for one of the 'most revelatory and decisive months' of 2023
Get ready for waves of massive change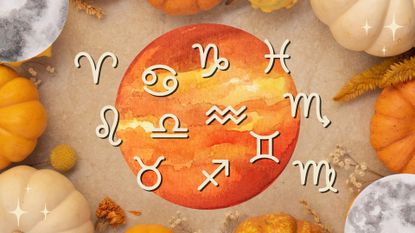 (Image credit: Future)
October is one of the most revelatory and decisive months of 2023 for two reasons. Eclipse season returns, opening and closing doors by mixing the past with the present and the future. Pluto—the planet of collective transformation—will be incredibly active all month, instigating evolution within our structures and foundations. This will be a month of huge surrender and growth as we ride the waves of massive change!
Keep an eye on your temper during the first ten days of the month, as our closest relationships will need careful handling due to the cosmic lovers, Mars and Venus, being in tough places in the sky. Power dynamics can also come into play, when it will be key to find the middle ground between calling out manipulative behaviors, while also staying diplomatic. This will be especially true around October 8 and October 21.
On October 14, we have the arrival of the next new moon, the majestic Ring of Fire new moon solar eclipse. Accumulating the effects of three new moons in one, this special astronomical event manifests in Libra, illuminating the issues that need to be healed within our closest bonds. The people that come into our lives now arrive for a very specific reason, almost as it was "meant to be."
Limited-edition
SEPHORA COLLECTION
Astrology Lip Stories Lipstick
Starry
Ettika
Ettika Star Necklace
Deal!
Villeroy & Boch
Villeroy & Boch New Wave Stars Mug
Meet the expert: Narayana Montúfar
The most mystical time of the year starts on October 23 with the arrival of Scorpio season. With a total of four planetary bodies in the sign of the shaman, we will feel inspired to connect with the spirit world as well as our ancestors. For the next four weeks, allow yourself to truly sink into your feelings, especially if you've recently experienced a lot of shifts in your life. A deeply healing water sign, Scorpio can guide you through the process of transmuting pain into power!
The month comes to a close with the next full moon, the October 28 full moon lunar eclipse in Taurus. The events that transpire now will light our ambition, when fascinating ideas and big plans are born within our minds. If something big comes to an end for you now, let it go and make room for something better down the road!
Read on for your October 2023 monthly horoscope and don't forget to read both your rising as well as your sun sign (and for more cosmic intel, check your 2023 horoscope predictions and your weekly horoscope too).
October 2023 monthly horoscope: what's in store for you this month?
Aries October 2023 horoscope
October could be intense, but you can come out a winner, Aries! Relationships of all kinds will take a lot of your energy, and it will be key that you stay honest and diplomatic. Focusing on finding healing through deep conversations will set you up for success! This is especially true during the first ten days of the month. If a partnership ends around the October 14 new moon solar eclipse, "it was meant to be." October 8 and October 20 are days to watch your interactions at work. A powerful person could offer you a deal, but it will be key that you do your research and operate from a place of integrity.
Taurus October 2023 horoscope
October will request you spend more time alone than usual, Taurus, as your inner world will be brimming with activity. Practices like meditation, mantras, and hypnotherapy can help you find answers to your questions. Whether single or partnered, you will have opportunities for romance all month long as Venus and Mars instigate closeness with a special someone. A big culmination occurs at the October 28 full moon eclipse, which happens in your sign. A story that began back in November of 2021 comes to a close, so give yourself time to honor it. In the end, this month's effects will truly transform the way you see the world around you.
Gemini October 2023 horoscope
October will be a busy month, Gemini. Avoid making important career decisions at the beginning of the month, as confusion will reign now. Once Venus enters Virgo on October 8, you will have a better idea of where you stand. Good news could arrive around October 24, when a new position or project could become available. On the social front, there will be a lot of movement within your community and friend group as previously hidden information comes to light around midmonth, ending and beginning connections by the October 14 new moon solar eclipse. Lastly, give yourself time to rest during the weekend of the October 28 eclipse, as it occurs in a sensitive part of your chart.
Cancer October 2023 horoscope
You have a highly emotional month ahead of you, as your planetary ruler, the moon, will be involved in powerful eclipses! For this reason, schedule rest and self-care between October 14 and October 28. The first eclipse is bound to be more intense, as it will most likely bring changes either at home or in your career. If you have to give up the ability to work from home, for example, try seeing the good in it. The good news is that Venus will be helping you express yourself authentically, and starting October 23, you will be feeling more in your element once Scorpio season arrives.
Leo October 2023 horoscope
In October, get ready for big revelations, dear Lion! The October 14 Ring of Fire eclipse illuminates information involving your work, but also delivers epiphanies that will alter the way you see life. The October 28 full moon lunar eclipse also brings changes to your career, when you could receive a job offer or at least a bonus for a job well done. After all, you will have the planet of money, Venus, rooting for you, starting October 8. The only thing to watch out for this month is Mars in your third house, when you could overly share or become a bit aggressive in your demeanor, from October 1 to October 10.
Virgo October 2023 horoscope
October is about you, Virgo! Venus will be in your sign starting October 8, bringing you opportunities to relax, socialize, and practice self-care. Venus' connection to beauty inspires us to also shop—however, because the October 14 Ring of Fire eclipse could affect your financial situation, this is a month to watch your spending. If you're in a serious partnership, your joint finances will also come into play, most likely requiring you to come up with a new budget. The travel bug could sting you once Scorpio season arrives, and by the time the October 28 full moon lunar eclipse manifests, you could have tickets in hand!
Libra October 2023 horoscope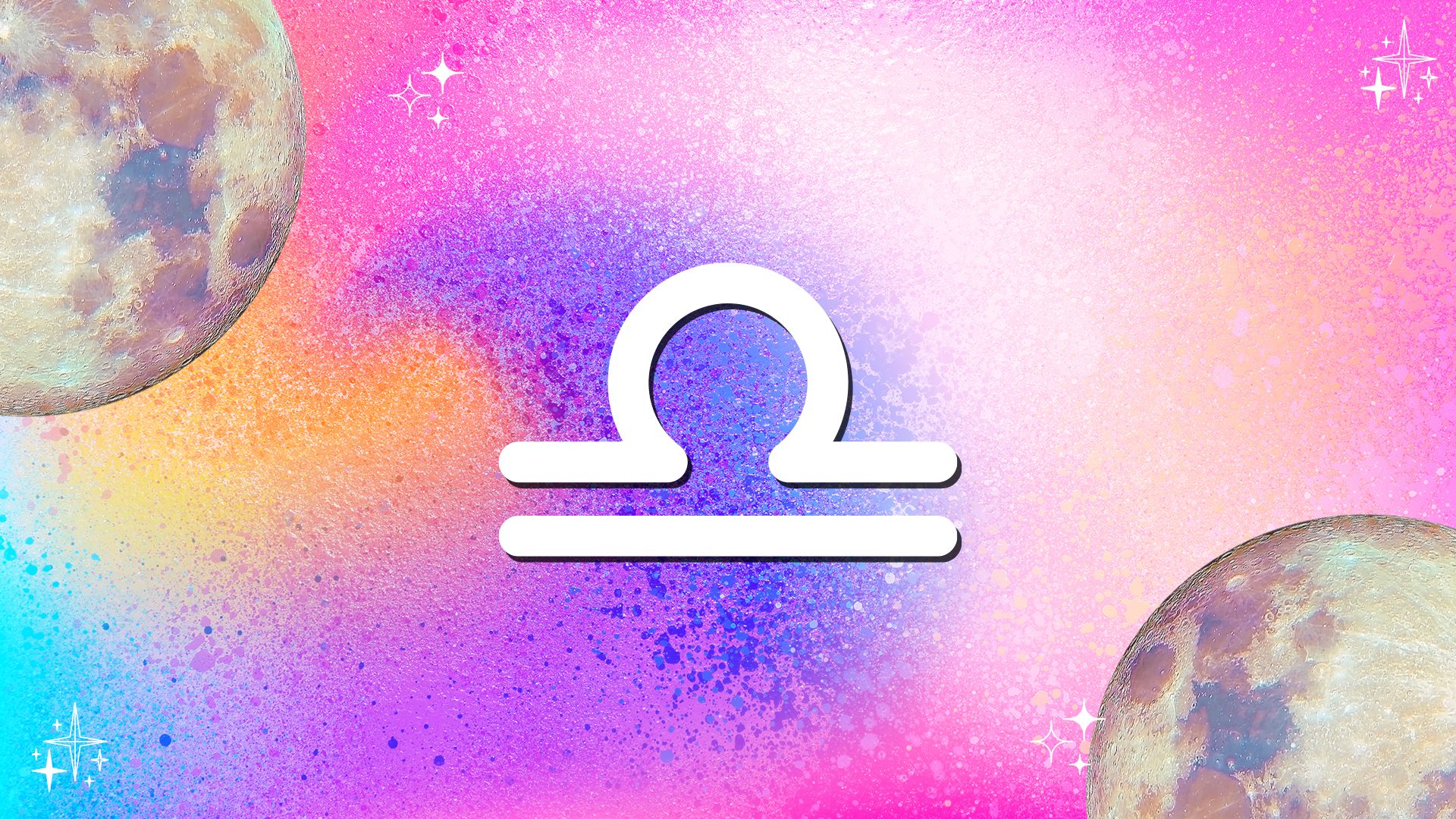 Prepare for change, Libra. If you've been diligently working on a passion project or recently stepped into a leadership role, you might have to change your overall strategy during the second part of the month. The majestic October 14 Ring of Fire eclipse occurs in your sign, heralding the ending of an important relationship or partnership. Try thinking long-term now, as this is part of an eighteen-month-long process that seeks to erase from your life everything that no longer serves your highest good. At month's end, it comes the time to talk finances in your household, at the October 28 full moon lunar eclipse.
Scorpio October 2023 horoscope
This could be an intense month, Scorpio, but it's nothing you can't handle. Seeking balance will help you, as well as spending time with your chosen tribe. Starting October 8, Venus will be lifting you up socially, so make sure to call your buddies whenever you need to vent. The ultra-powerful October 14 Ring of Fire eclipse is set to uncover a secret or a powerful piece of information, so use it wisely! It's possible that it might bring an important relationship or partnership to an end, two weeks later, under the October 28 full moon lunar eclipse. This is the end of an eighteen-month period of change for you, so honor your resilience and personal growth!
Sagittarius October 2023 horoscope
This month's alignments could bring a little bit of drama to your friend group, as well as your wallet, Sagittarius. So, as much as possible, try spending less, and instead of getting roped into people's messes, focus on your career. Venus in Virgo will be uplifting this part of your chart, helping you look good in moments of stress and crisis. Your ability to stay calm in the eye of the storm could even land you a sweet project around the ambitious October 28 full moon lunar eclipse. By the Spring of 2024, you could truly see some seriously good results.
Capricorn October 2023 horoscope
October could be an intense month, Capricorn, but one that can teach you incredibly valuable lessons. Pluto in your sign is super active, meaning that powerful people will come into your orbit. If you get offered a job or business deal between October 8 and the October 14 eclipse, be very careful with your decision. Definitely wait until the sun enters Scorpio on October 23 to sign anything. Starting now, you will be networking hard, and might even find the perfect business collaborator under the fated October 28 full moon lunar eclipse. This month, be strategic, and read between the lines… and the sky's the limit!
Aquarius October 2023 horoscope
The astrology of the month ahead is so powerful that it will get, even you, to change your mind, Aquarius! The revelation of new information blows your mind away between October 8 and the October 14 Ring of Fire eclipse. The learning? You should never be so set in your ways! Driven Mars enters your career sector on October 11, heralding six weeks of pure ambition for you. If you have any projects to launch, the October 28 full moon lunar eclipse supports your efforts. Love is another area in which you can win, as Venus will be creating a cozy vibe with your partner or favorite friends.
Pisces October 2023 horoscope
For you, October's learning is "Sometimes you win, and sometimes you learn," Pisces. Venus in Virgo will be helping you solidify a partnership—however, at the October 14 eclipse, you might notice that the deal is not what you originally signed up for. This might be one of those times in which you must let go and count your losses. Libra season's intensity comes to an end on October 23, and you begin feeling more in your element. You might even decide to go on a weekend getaway with either your friends or darling around the sensual October 28 full moon eclipse. Enjoy!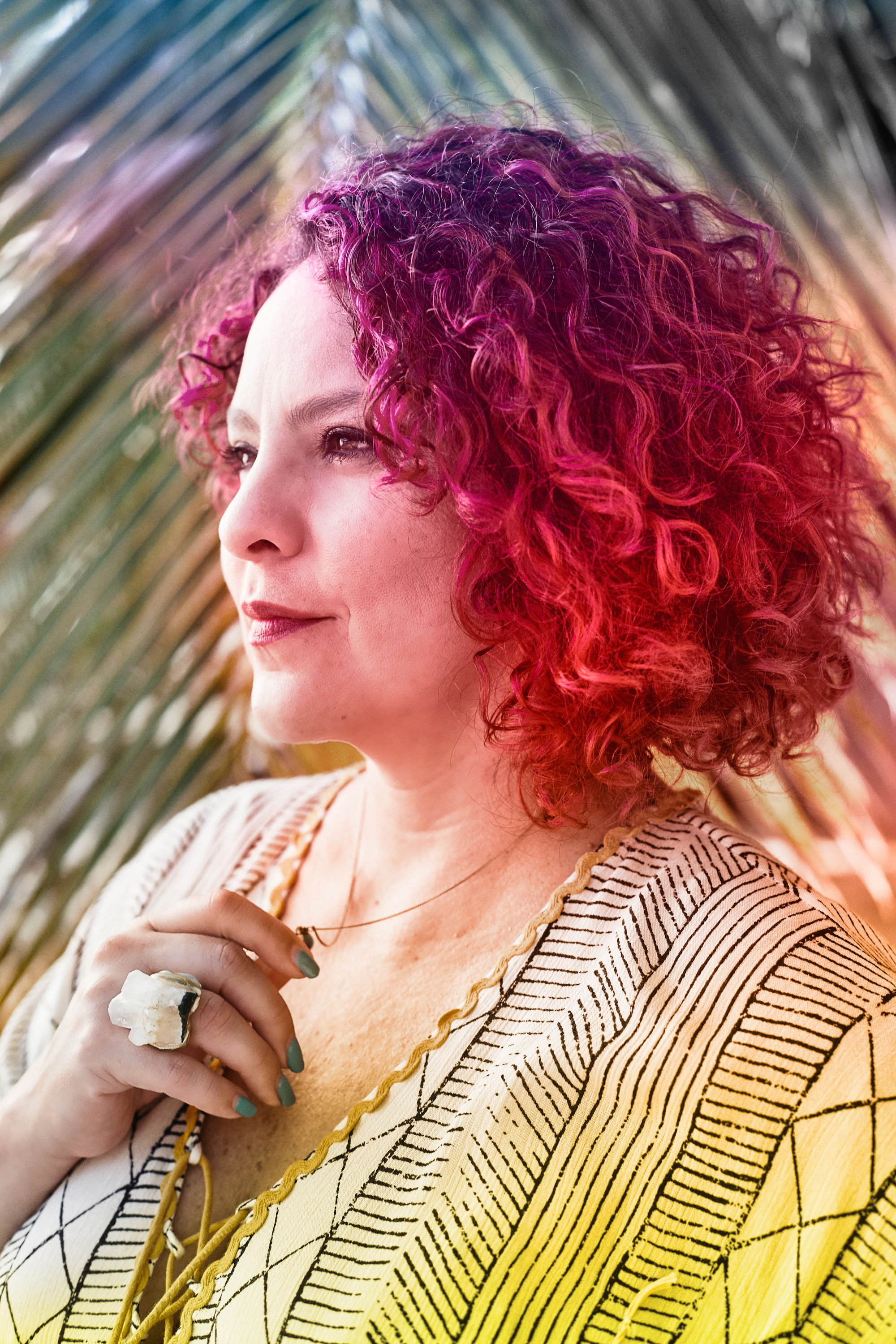 Narayana Montúfar is My Imperfect Life's resident astrologer, responsible for our weekly horoscopes and monthly horoscopes. She's also an artist, writer, and energy healer who finds inspiration in the symbolic language of astrology. An expert in the astrological studies of the Moon, she's the author of Moon Signs: Unlock Your Inner Luminary Power and was featured as one of Medium.com's Authority Magazine 2020's Strong Female Leaders, Destig Magazine's Top Artists to Collect in 2020, and one of Vogue's 13 Astrologers to Follow in 2021.
You can also find her astrological work featured in numerous lifestyle publications like Teen Vogue, Refinery29, InStyle, Brit+Co, Bustle, Pop Sugar, Well + Good, Women's Health, Romper, and more. In her private astrology practice, Narayana's holistic approach seeks to create a positive impact by connecting each one of her clients to the uniqueness of their chart and illuminating their path toward the ultimate state of self-empowerment and self-discovery.