When is the Sephora sale? 2022 updates for beauty buffs
Lipsticks, and serums, and hair masks, oh my! When is the Sephora sale? 2022 offers plenty of money-saving happenings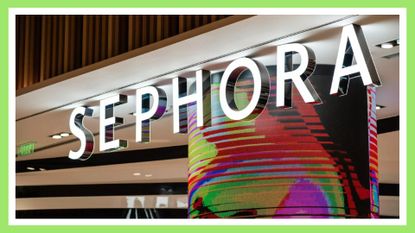 (Image credit: Getty/SOPA images)
When is the Sephora sale? 2022 offers several money-saving opportunities that savvy beauty shoppers cannot afford to miss.
Whether you're thinking about trying Olaplex 4C shampoo, weighing your options between Hyaluronic acid vs niacinamide or expanding your collection of the best vitamin C serums, the retailer will certainly be able to suit your needs.
Ready to add to your cart? Of course you are, we wouldn't suspect anything less.
When is the Sephora sale 2022?
Sephora's free Beauty Insiders (opens in new tab) program allows you to partake in three special sales per year: on in April, one in August and one in November. There are three tiers within the service: Beauty Insider, VIB (those who spend $350 per year) and Rogue (those who spend $1,000 per year). Your level determines when you'll be able to access each particular event and how much of a discount you are entitled to receive. All members earn 1 point per $1 spent.
The April event was fantastic, but the annual August extravaganza did not take place as expected. My Imperfect Life has reached out to Sephora reps regarding the November sale, but did not hear back at the time of publication. As soon as details emerge about the winter discounts, we'll be sure to fill you in.
What's on sale at Sephora right now?
In the meantime, whether or not you're a Beauty Insider, you can enjoy a variety of sale items by visiting the Sephora website (opens in new tab) or your local store. We've pointed out a few fun selections that will likely inspire you to stock up on your collection. (No need to thank us—it's what we're here for!)
---
---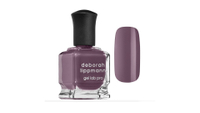 (opens in new tab)
Deborah Lippmann Gel Lab Pro Nail Polish
RRP: $20, $14
In search of a few nail ideas for fall (opens in new tab)? Lucky for you, Deborah Lippmann's famed polish is discounted in a variety of shades—the perfect excuse to add an autumn vibe to your mani. We're particularly fond of Love Hangover and Get Lucky.
---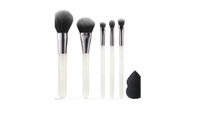 (opens in new tab)
Sephora Collection Charcoal Brush Set
RRP: $55, $27.50
For all of your brush needs, Sephora Collection's set has everything you could possibly require—and a sponge to boot. (Psst: check out our expert tips for how to clean a beauty blender (opens in new tab) and how to clean makeup brushes (opens in new tab).)
---
What caught your eye? If you ask us, we kind of need one of everything. We'll see you on the checkout line, friends!