About My Imperfect Life: who we are and how to get in touch
Bringing you the latest on fashion, beauty, and wellness so you can live life on your terms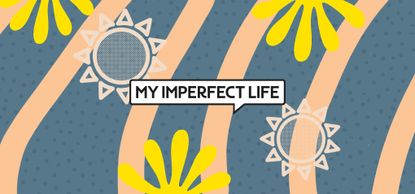 (Image credit: Future)
My Imperfect Life: who we are
Between figuring out their career and relationships, while looking after themselves and still finding time to have fun, young women all over the world face a gazillion challenges every day. This is why My Imperfect Life launched in September 2020—we're here to make the journey a little less stressful, and definitely more enjoyable. We've got the lowdown on everything you need, to handle whatever life throws at you.
From the best beauty buys recommended by our insiders—who'll tell you exactly what's worth investing your precious money in, to expert advice on how to look after your body and mind, we bring you the latest so you can live life on your terms. We want to empower young women to make the most out of life, providing trusted, informed advice and debate—without judgement.
We cover entertainment, fashion, beauty, travel and wellbeing, with a mix of the news you need to know about, inspiring features, interesting interviews, as well as reviews and edits of products you might like.
Our team
Get in touch
Call us: 01225 442244
Email us: myimperfectlife@futurenet.com
UK address: Future Publishing, 121-141 Westbourne Terrace, Paddington, London, W2 6JR
US address: Future Publishing, Full 7th Floor, 130 West 42nd Street, New York, NY 10036
For information on using our logos, quotes and review content, email licensing@futurenet.com (opens in new tab)
Advertising
If you're interested in advertising with My Imperfect Life, please contact Commercial Publisher Lucy Gugas at lucy.gugas@futurenet.com (opens in new tab).
Follow us
Follow us on Facebook (opens in new tab), Twitter (opens in new tab), Instagram (opens in new tab), Pinterest (opens in new tab), TikTok (opens in new tab), and Flipboard (opens in new tab).
My Imperfect Life: sign up for our newsletter
If you want to get the latest news and advice on fashion, beauty, travel and wellness delivered straight to your inbox, then sign up to the My Imperfect Life newsletter. You'll also receive our very own All About Crystals guide—so you can get started on your crystal healing journey.
My Imperfect Life: buying guides & reviews policy
Our buying guides and reviews are tried and tested by people who are experts in their field and curated by our editorial team, based on what we think you want to know, to help you make an informed choice.
We include shopping links in our articles and, as a company (Future Plc), we may receive a small commission from retailers when you buy products from them via these links. We always aim to offer a range of retailers and products and our selections are always driven by editorial—our buying guides and reviews are completely independent of commercial involvement.
Affiliate & Advertising disclosure
We always aim to provide unbiased editorial created by our journalists and writers. We also need to pay our teams and website costs so we make money in a number of ways. We sometimes use affiliate links to products and services on retailer sites for which we can receive compensation if you click on those links or make purchases through them. From time to time we also publish advertorials (paid-for editorial content) and sponsored content on the site. When this is the case the content is clearly marked as sponsored or promoted, so you'll always know which content is editorial and which is not. Future PLC is our parent company and has an in-depth terms and conditions page with a lot more information that you can read right here.
Code of Conduct
My Imperfect Life is a member of the Independent Press Standards Organisation (which regulates the UK's magazine and newspaper industry). We abide by the Editors' Code of Practice and are committed to upholding the highest standards of journalism. If you think that we have not met those standards and want to make a complaint please contact us by calling 01225 442244 or writing to us at Future Publishing, 121-141 Westbourne Terrace, Paddington, London, W2 6JR. If we are unable to resolve your complaint, or if you would like more information about IPSO or the Editors' Code, contact IPSO on 0300 123 2220 or visit www.ipso.co.uk (opens in new tab).
Privacy policy
My Imperfect Life is part of Future PLC. We are both fiercely committed to protecting your privacy. Please have a look at our in-depth privacy policy to find out more.