These are the best reviewed sex toys on the market
Not sure which vibrators to add to your shopping cart? Try one of the best reviewed sex toys...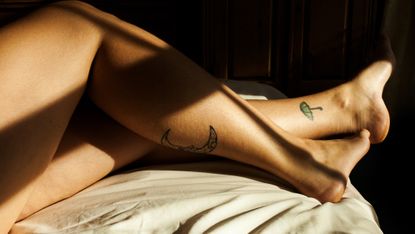 (Image credit: Getty Images)
Sex toys just get better and better as the years go on. While our mothers favoured rampant rabbits at Ann Summers parties in the 90s and smartphones saw the introduction of app controlled vibrators into the mainstream, knowing what works best for you isn't as simple as following the trends. While your best mate might love waving her wand about, you could find the stimulation too strong, and vice versa - so knowing the best reviewed sex toys of 2020 might make an impossible choice a little easier.
Vibrators have been about for over a century - first invented by Victorians to calm down hysterical women, the sex toy has evolved with each new leap in technology. When retail moved online, so too did sex aids. From marketplace leaders like Amazon, who stock everything imaginable, to sex specific sites like Lovehoney, there's plenty of places to buy a bang with your buck. But with an overwhelming amount of options, who has the time to test drive all the different kinds of toys out there?
Instead of relying on word of mouth, or words of encouragement from your best gal pals, we have rounded up the best reviewed sex toys on the market so you don't have to slog through various URLs to see who has what and who likes which the most. Just as you would never stay at a Tripadvisor two star B'n'B, neither should your bits be put to the test by an underperforming vibrating butt plug.
With all that said, you and only you know what's best to be put in between your legs, so keep that in mind when reading the reviews below. Use this guide to inform your decision and pick out the best pleasure device possible.
Best reviewed sex toys on the market
1. The Lovehoney Classic Mains Powered Magic Wand Vibrator
A classic straight from 70s porn and the feminist movement, there's a reason this kind of vibe has stuck around - it will leave you satisfied every time. Originally credited to Hitachi as a body massager, when women realised the true power of this toy, sales skyrocketed. An ode to its previous iterations, the Lovehoney Magic Wand Vibrator plugs in at the wall and has over 3,000 five star reviews.
Satisfyer Pro 2
This is more of a recent classic, but the Satisfyer Pro 2 Clitoral Toy is already one of the highest ranked sex toys on Amazon. The Satisfyer has over 14,000 reviews on the site and ranks a sturdy four and a half stars, but don't take my word for it - some of the replies make it sound mind blowing. This one in particular is inspiration enough to get a hold of this vibe: "Imagine one hundred perfectly formed angels going down on you, whilst soothing your soul and whispering in your ear the answer to all your problems. I'm 99% sure I passed over into the afterlife for a brief moment in time." One Amazon user also said: "I will never leave the comfort of my house again to seek the solace of a lover, or even to buy batteries (not that I could walk for a good thirty minutes anyway) as it's rechargeable."
3. The Bondara 16 Function Rabbit Vibrator
Who am I to slag off the rabbit when it still ranks highly reviewed across all platforms - maybe our mums really were onto something with it. The Bondara 16 function rabbit vibrator comes with a full five star rating as well as a classy marble effect pattern to fit in with your Instagram feed. Satisfy your insides and your clit with this hand sized vibrator with 10 vibration modes, six speeds and a rechargeable battery.
4. The Ann Summers We Vibe Nova Remote Control G Spot Vibrator
Smart phones revolutionised the sex toy game and this vibrator is a part of that innovation. As an app controlled vibrator, this one reached high on the top reviewed list of the Ann Summers website and as one of the first stores to sell sex toys in the mainstream, Ann Summers are a sex toy brand you can trust. This remote control g spot vibrator has ten different settings that you - or anyone - can control with a specialty app.
5. The Adam & Eve Rechargeable Magic Wand
As the Adam & Eve website put it: "The Classic Is Now Cordless For Anywhere Vibrations!" Step away from needing to be near an outlet with this rechargeable magic wand vibrator. With four speeds and four vibration settings, this iteration of the wand is one for the future and for taking on trips. A fully charged battery lasts for three hours and the wand still works while plugged in if you want that vintage vibe.