These were the best TikTok hacks of 2020
The TikTok hacks you really need to know about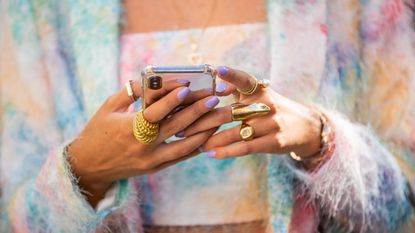 (Image credit: Getty Images / Christian Vierig / Contributor)
This year, with more people than ever using social media to interact with the outside world, people turned to TikTok for entertainment. But it's not just comedy skits and dance routines being shared on TikTok.
The app became a great place for people to share their life hacks. From face masks to stripper shoes, here is a rundown of all the best TikTok hacks we have learnt this year...
The best TikTok hacks you need to know about
The ponytail hack
This hair hack shows how to cover your hair bands with a lock of hair for a seamless ponytail look. With just two bobby pins and a hairband, a quick ponytail can be transformed into a far more elegant hairstyle.
The extra grip heels hack
This hack for wearing super high heels comes from #strippertok. Although this hack is primarily for strippers who wear very tall heels, this is a useful tip for anyone with cheap shoes that are losing their grip on the sole. Score in some lines, give it a spray and voila! Your heels have more friction and you can walk more safely in them.
The perfect tuck hack
This hack is for anyone who likes the look of tucked in tops, but hates the bunching of the fabric under their jeans. Rolling up t-shirt neatly before you tuck it in means that the fabric won't bunch up underneath your trousers making an uncomfortable and unflattering look.
The tied shirt hack
In this TikTok we learn how to easily obtain a tied a shirt look without actually having to tie the shirt. By moving the fabric between button gaps, you can easily create a stylized tied up look that crops the shirt but doesn't add bulk with a heavy knot at the front.
The foggy glasses hack
Who hasn't struggled with foggy glasses while wearing a mask? Cue this TikTok video, showing us how to correctly position a face mask so that it keeps your glasses from fogging up from your breath.
The tighter jeans hack
This hack is great for those jeans that are the perfect fit everywhere except for the waist. By attaching an extra button on your jeans, you can ensure that you get as much use out of them as possible.
Laura Harman is a journalist who has written for Woman & Home, Grazia and Good to Know and regularly contributes to My Imperfect Life.