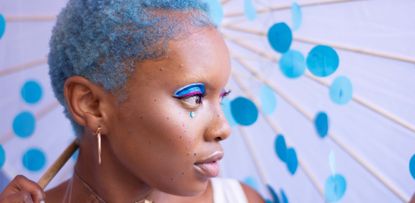 (Image credit: Getty)
We live in the age of convenience, yet dyeing your hair at home has never felt more difficult or confusing.
With a wide range of coloring products, shade ranges, and techniques available, it's nearly impossible to determine right from wrong, and figure out how to replicate salon results from your own bathroom. But fear not—as beauty experts, we've compiled our golden, expert-approved rules for dyeing hair at home, along with our favorite tools from eBay to help you get the job done.
Tips and Tricks for Dyeing Your Hair at Home
1. Don't trust the model on the box
Compared to salon-grade products, at-home permanent dyes feature an incredibly potent developer. A strong developer lifts color and makes it lighter. At home, the color almost always ends up lighter than the model's. A better indicator of results is shown on the panel on the packaging.
2. Choose your type of dye wisely
Due to its strong developer, permanent dye requires a shade darker than what you'd normally go for. But with semi-permanent formulas, you'll want to go lighter as they generally don't feature a developer. If in doubt, choose a lighter color to begin with when dyeing your hair at home, so you can touch up on any mistakes more easily.
3. Never, ever mix shades for custom color
Avoid combining multiple color shades. With one shade, the results can vary and differ from what's depicted on the box. Add more to the mix, and you'll likely concoct an outcome that requires professional intervention to fix.
4. Don't skip the patch test
Dye tests allow you to see how the color looks, and how the formula reacts to your skin. The good news is that it's easy to do this when dyeing your hair at home. Simply apply a small amount of product onto hidden hairs (behind your ear is usually a good place).
5. Wear easy-to-remove clothing
Opt for light and airy garments that you're not afraid to get dirty, like old T-shirts or pajama dresses. You may also want to cover surfaces, such as your floor and sink, to prevent staining. We use sheets and towels, but if you can't face the extra laundry then use garbage bags which can be tossed away after.
6. Always section off your hair
Which is the best shampoo bar? Here are 7 solid shampoo bars that hydrate and nourish all hair types
For precise application, always section your hair. This will help prevent patchiness, missed spots, and limit touchups down the road. It's highly recommended to start dyeing at the roots—the origin of regrowth and least damaged part of the hair, which warrants the most color and processing time. If you want the process to be clean and meticulous when dyeing your hair at home, never squirt the bottle and remember to have a pair of gloves nearby.
7. Add water as you rinse out your color
When it's time to rinse out the color, you'll want to add some water to your head, which will emulsify the dye (read: mix two liquids that don't easily combine) and prevent streaks. However, apply sparingly: excess water is a major culprit for color fading. If you have dry ends, you'll want to dilute the dye left in the bottle by adding shampoo. This mixture will provide a saturated color, without dehydrating your strands.
8. Use products specifically made for color-treated hair
Many drugstore products are formulated with harsh ingredients, like sulfates, detergents, and salts, that strip color. If you want products that won't strip color, look out for the common phrases on packaging like "color protect," "color-preserving" or "for color." These bottles contain more nourishing ingredients that'll preserve your color.
While we're on the subject of haircare products, you'll also want to reevaluate your hair tools when dyeing your hair at home, which brings us to our final point:
9. The right tools will help you achieve a pro finish
Meet "bronde", the Hailey Bieber-approved hair color poised to take over in 2021
High-performance tools will help you achieve your coveted color with little-to-no patchiness. However, not all tools are created equally for dyeing your hair at home. To help you find the right equipment for your goal, we've rounded up our top picks from eBay that are as effective as salon-grade products—from makeup wipes to disposable gloves and Vaseline.
As a popular hub for useful finds across categories, eBay allows shoppers to customize and narrow down their search. With eBay, you can sift through products according to their type, model, size, material, manufacturer, features, and more. This is especially useful for when you're about to venture into at-home hair dyeing, as eBay triumphs in offering exceptional salon-grade goodies at your disposal.
Tools You'll Need for Dyeing your Hair at Home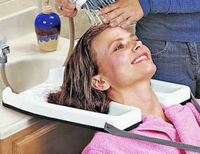 Jobar JB4722 Salon Hair Washing Tray | $22.88
Made of durable plastic construction, this washing tray features a contoured shape that comfortably positions the neck and shoulders, plus nylon straps for a secure hold.
It also includes raised edges that enable water to drain into the sink, rather than spill over and create a mess.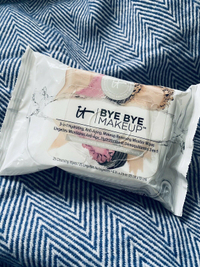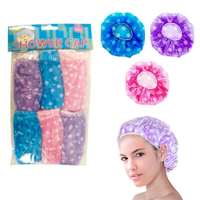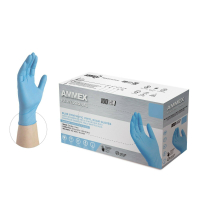 1000 AMMEX VSBPF Synthetic Blue Exam Medical Latex Free Vinyl Disposable Gloves | $15.95

Disposable gloves offer better grip, control, and level of protection against stubborn-to-rinse-off hair dye. In contrast to reusable options, disposable gloves significantly limit the risk of exposure to harsh chemicals, which may cause irritation, allergic reactions, and general discomfort (remember not to skip that patch test!).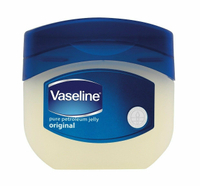 Vaseline Petroleum Jelly Original 50ml (Pack of 2) | $6.99

Vaseline is the prime go-to solution for whenever you need help removing hair dye without irritating the skin. As a preventative measure, apply a thin layer of this ointment to your hairline before you begin.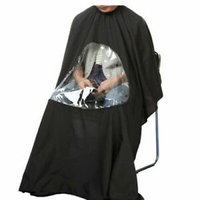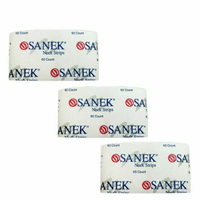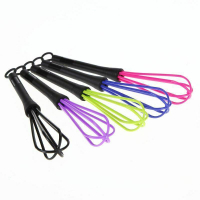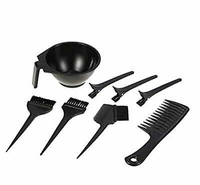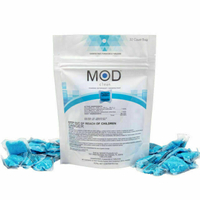 MOD Clean Detergent Disinfectant Powder - 32 Count bag | $18.99

Long gone are the days of runny liquid disinfectants—opt for MOD Clean, an affordable and streamlined way to clean messes. Unlike liquid-based options, these pre-measured pods eliminate the guesswork out of mixing disinfectants. They're lightweight and compact for storage, a far cry from bulky bottles and containers. Plus, MOD Clean is sealed in resealable and recyclable bags.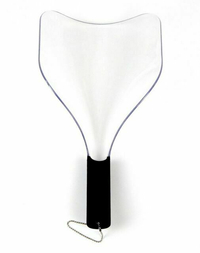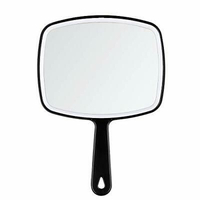 The My Imperfect Life team is all about helping you navigate your world. We bring you the latest on fashion, beauty, travel and wellness so you can live life on your terms.