This hair color is poised to take over in 2021
Even Hailey Bieber has gone darker.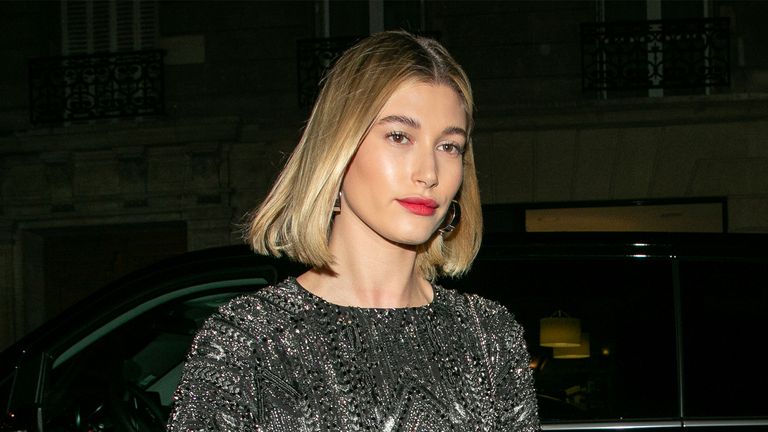 (Image credit: Marc Piasecki/ Getty Images)
'Bronde' was already racking up style points when Hailey Bieber confirmed what we already suspected: this shade is going to be everywhere in 2021. Why 'bronde'? Put simply it chimes with our low-maintenance approach to pretty much everything right now.
While bangs and bob hairstyles have become the go-to cuts of quarantine, any noise around hair color has been all but muted since the pandemic began. But now Hailey has dialled up our interest once again by switching her signature Californian blonde for an altogether darker hue - the sweet spot between blonde and brown that not only frames the face more softly than stark shades of platinum but is actually pretty practical, too.
No matter which way you look at it, blonde hair is hard work. The upkeep itself means wrestling with purple shampoo to tone out brassiness while monthly top ups of bleach are de rigeur to keep dark roots at bay.
So when Hailey debuted her fresh new 'bronde' hair, it was the compromise hair color we'd been looking for. Still on the right side of blonde, it just downgrades the slavish commitment and more-is-more approach.
Hailey's hairstylist, Amanda Lee, shared the new picture of Hailey on her Instagram, tagging colorist Cassondra Keeling, who also tends to Kylie Jenner and Addison Rae's locks.
In the picture Hailey is rocking an all over light brown color, with roots we assume are close to her natural shade. But it's the combination of smoky and soft blonde blended highlights that really steals the show as it still throws light on her complexion but means she can avoid any obvious regrowth.
And what's not to love about that?
*Bookmarks this page for when salons re-open*.