Over 500,000 people bought this Elemis gift set in one day - Yes, it's really THAT good
Here's why you should too.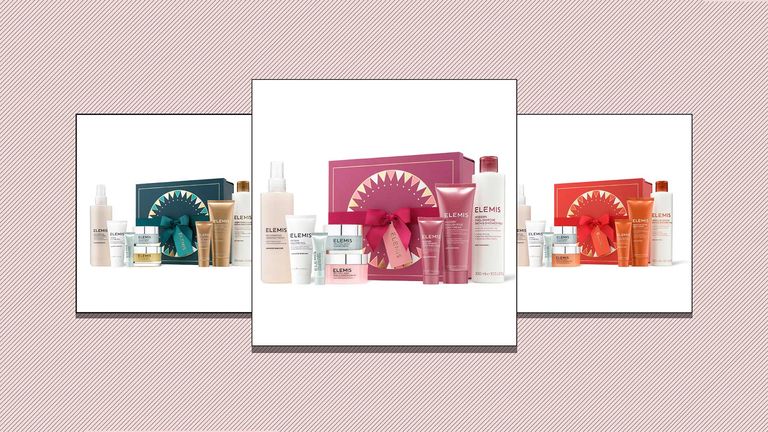 (Image credit: Elemis)
By Sunil Makan
The countdown to Christmas is on and with that comes the usual dilemmas of what exactly to gift your loved ones. Enter Elemis, the go-to brand for ensuring smiles all round at Christmas. It's perfect for everyone from mum to your brother and grandparents to BFF's - so it's a no brainer really.
Part of a yearly collaboration, Elemis and QVC team up for Christmas gifting bringing you the very best in skincare with some exceptional ways to save money too. This years offering is the Pro-Collagen Skincare 8 Piece Spectacular Gift Collection which is priced at £100 and means there is an incredible saving of £84 to be had.
This bumper pack features 8 best-selling products from the Pro-Collagen skincare collection for both face and body and comes in three pretty fabulous scents: Tonka & Vanilla, Neroli Blossom or Modern English Rose. Quite frankly, it's the perfect gift.
What's in the Elemis Pro-Collagen Skincare 8 Piece Spectacular Gift Collection?
From the award-winning and best selling Pro-Collagen Marine cream which promises smoother skin, pumps up hydration and leaves your skin feeling smoother and firmer to the iconic Eye Revive Mask a miracle potion loaded with Flash Filler Hyaluronic Acid and anti-oxidant rich Bush Clover which helps removes signs of stress around the delicate eye area, you'll find everything you need for a serious pampering session.
For the face (in every box):
Rehydrating Ginseng Toner (200ml)
Pro-Collagen Marine Cream (30ml)
Papaya Enzyme Peel
Pro-Collagen Eye Revive Mask
For the body (in every box and in specific scent):
Pro-Collagen Cleansing Balm (50g)
Bath & Shower Milk (300ml)
Body Cream (100ml)
Hand & Nail Balm (20ml)
Choose from three scents:
To pick the perfect scent, choose from Tonka & Vanilla which has warm qualities with a gourmand edge, Neroli Blossom which is super clean, fresh and uplifting, or Modern English Rose which is wonderfully floral and delivers a heady dose luxury.
So what're you waiting for? Get shopping now!
Sunil Makan is the Deputy Editor of My Imperfect Life.
With over 12 years of publishing experience, working on print publications and their digital counterparts, national newspapers and digital pure plays he is an Editor, Strategist, Content Producer and Creative Director.
In his most recent role, Sunil was the Associate Editor of British Marie Claire and prior to that he worked at ELLE, InStyle, Shortlist Media and freelanced at various other titles. Sunil's specialisms include Fashion, Beauty and Grooming, Lifestyle and Culture.
Lover of (in no particular order): Fragrance, Fine Wine, Champagne, Dior, Luxury Travel, Food, Chicken Wings.