This is why Kylie Jenner is being called out for her new hand sanitizer
The reality star turned beauty entrepreneur has come under fire for her new launch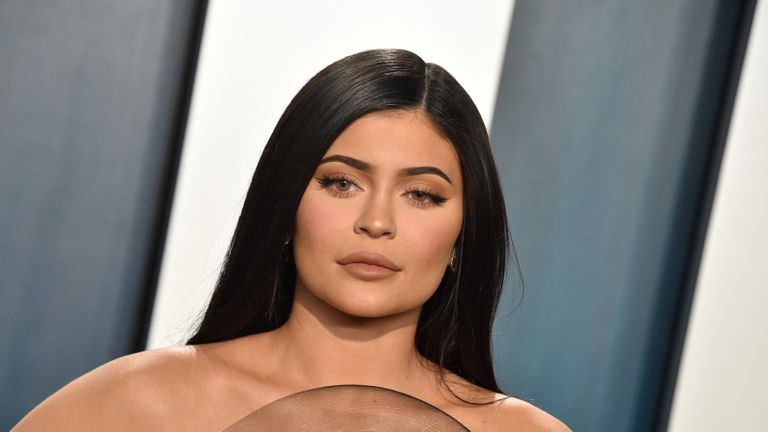 (Image credit: Gregg DeGuire / Stringer via Getty Images)
Love or loathe them, there's no denying that the Kardashians are some of the most influential people in the world. The family has a ton of business ventures to its name, including a number of beauty brands launched in recent years. 
The youngest member of the clan Kylie Jenner is no exception, with make-up and skincare brands Kylie Cosmetics and Kylie Skin now under her belt. Launched in 2019, the latter soon became the best selling skincare brand in the United States, according to Business Wire – the same year Kylie was named the youngest billionaire in the world at just 21. 
During the ongoing Covid-19 pandemic, many brands have started producing hand sanitizer in response to the massively increased demand, including the aforementioned Kylie Skin. Launched January 5 the sanitizer contains 80% alcohol with glycerin, and costs $7 or £5 a bottle.
But several consumers have taken to social media to criticize this new launch, saying that Jenner is (somewhat unnecessarily) profiting from the pandemic – and that the hand sanitizer is pretty expensive to boot.
"Not Kylie trying to capitalize off a pandemic," wrote one Twitter user, while others added: "Is this a joke? Seriously cashing in on a global pandemic? Low!!!!!!!!" and: "she is cashing in on a global pandemic that has killed millions of people".
However, others have pointed out that Kylie has already donated $1 million to healthcare workers in Los Angeles, as well as sending a lot of the hand sanitizer to hospitals at the start of the pandemic last year.
One user defended the recent launch, writing "Kylie donated a bunch of hand sanitizer to my hospital when the pandemic started! They came in handy when everyone was hoarding, Thanks Kylie!"
What are your thoughts on the criticism? Either way, this launch has certainly ruffled some feathers...