This genius oily skin roller went viral on TikTok - here's why you need to snag it now
It's already sold out once.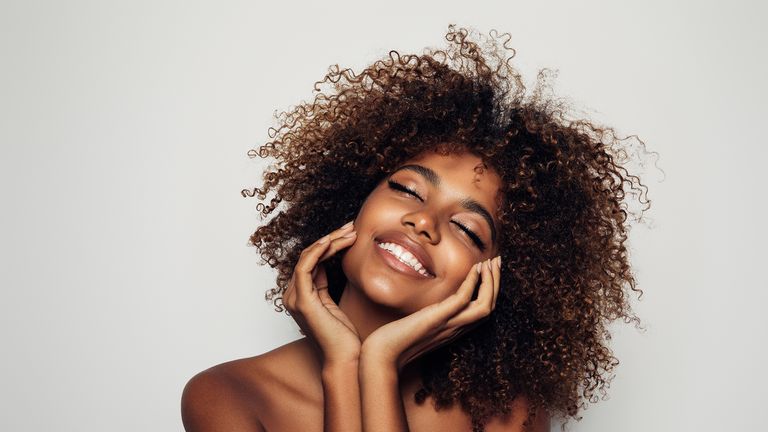 (Image credit: CoffeeAndMilk/Getty Images)
TikTok has the impressive ability to make you rush out and buy products you never knew you actually needed. Revlon's Oil-Absorbing Volcanic Roller is no exception. Yes you heard correctly. An. Oil. Absorbing. Roller. 
Skincare savvy influencers have lost their minds over this gadget, causing it to go viral on the social platform. The original video posted by @looksbylexingotn racked up 1.5 million likes and the roller has already amassed over 11,000 reviews online, with satisfied shoppers calling it a 'miracle'.
And then - as is the case with most hyped products - it immediately sold out on every digital shelf.
Now the device is back and it's even available to UK shoppers on Amazon. With the summer months around the corner, your 11am T-zone oil slick will thank you for it.
So how does Revlon's Oil-Absorbing Volcanic Roller actually work? As its moniker implies, it is made of actual volcanic stone, which (little known fact) is incredibly effective at mopping up excess oil. By gliding the roller across the skin, it absorbs any oil as it goes. 
As @looksbylexington demonstrates, the Roller works a bit like blotting paper so it won't interfere with the best non comedogenic foundation you're wearing. But it's not single use, making it better for the environment. Simply wash the Roller clean and reuse it over and over again. Added bonus: rolling it over your face feels like a mini massage
"So I saw this on TikTok, and as an esthetician, I'm all about skincare," said one shopper. "I got the product today and wanted to test it out in the evening when my skin is the most oily. Holy moly, what type of witchery is this? It literally absorbed my oily T-zone. I'm impressed. It's like an oil blot, but made of volcanic stone. I love that I can take it apart to wash and reuse. Def would recommend!"
With reviews like this, we recommend snapping up Revlon's Oil-Absorbing Volcanic Roller fast. So go, go, go!