Why does fake tan turn green and is it safe to use when it does?
No really, why DOES fake tan turn green? We solve the mystery once and for all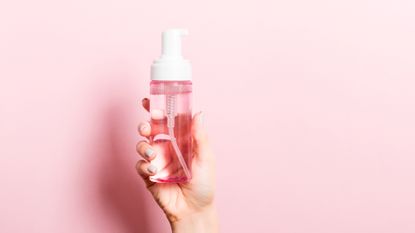 (Image credit: Mykola Sosiukin / EyeEm via Getty Images)
Ever wondered to yourself, why does fake tan turn green? And, is it safe to use it when it does change color? You're in the right place.
Many of us love to add a warming, sun-kissed glow during the winter months if our skin feels a bit on the dull side in a bid to boost our mood or confidence levels. But if you're a regular self tanner, you've probably noticed this unusual phenomenon at some point over the years.
Thankfully, we've sought some expert answers so you can wonder no more. Keep reading for why fake tan turns green, and whether it's safe to use if it does so.
Why does fake tan turn green? Is it safe to use?
Turns out if your fake tan has gone green, it's not a one-off phenomenon. "That isn't your eyes playing tricks on you; this can happen if the fake tan is out of date or isn't stored properly," explains Delilah Kealy Roberts at Tanologist. "The bronze guide color is made up of three colors – red, yellow and blue – and when the red colour oxidizes, blue and yellow are left together to make green.
"The only thing turning green is the bronzer, which is a temporary color, but we don't recommend using if it's green," she adds. "Fake tan reacts with the amino acids in the dead layer of your skin to turn you a temporary bronzed color. If the tan is exposed to oxygen or too much heat, the guide color can turn green."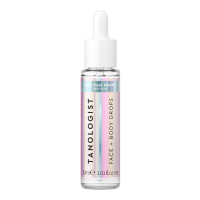 Tanologist Self Tan Drops, $17/£15, Beauty Bay
Face and body tanning drops that can be mixed with your favorite skincare for a custom glow.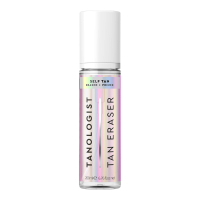 Tanologist Self Tan Eraser and Primer, $13.50/£12, Beauty Bay
A 2-in-1 exfoliating liquid with 3% glycolic acid that both preps the skin for self tan or lifts old unwanted fake tan.
Unless green is the look you're going for, the best thing to do is bin the bottle and replace with a fresh one. To prevent your fake tan from going green in future, keep it in a cool, dry place away from sunlight.
Lesson learnt!
Lucy is a beauty journalist who has written for titles including Marie Claire, Cosmopolitan, OK!, woman&home and Women's Health, as well as regularly contributing to My Imperfect Life. Her work covers everything from skin and haircare tips to trying and testing the latest beauty launches, and interviewing celebrities and experts. A certified dog person, her other interests include mental wellbeing, books, piña coladas and not getting caught in the rain.