The Black History Month facts you need to know
How many of these Black History Month facts did you know?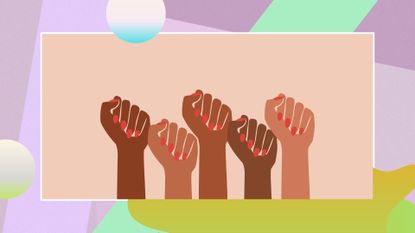 (Image credit: Getty Images)
It's February, which means Black History Month is finally upon us in the US—the perfect time to school yourself on Black History Month facts.
The annual celebration revisits some of the biggest achievements of African Americans through time, whilst championing Black culture, identity and heritage. But when and where did it originate? And why does it fall in February? They are all pretty common questions, and ones we are here to answer.
But first, in the words of former President Barack Obama: "Black History Month shouldn't be treated as though it is somehow separate from our collective American history, or somehow just boiled down to a compilation of greatest hits from the March on Washington, or from some of our sports heroes. It's about the lived, shared experience of all African Americans, high and low, famous and obscure, and how those experiences have shaped and challenged and ultimately strengthened America. It's about taking an unvarnished look at the past so we can create a better future. It's a reminder of where we as a country have been so that we know where we need to go."
So, as we gear up to celebrate by making our way through the incredible Black History Month events being held this year, from art exhibitions and theatre shows to Black movie marathons, here are some key facts you need to know about Black History Month and its significance.
Black History Month facts
Who started Black History Month?
Black History Month, originally known as African American History Month, stems from 'Negro History Week', which was founded by Harvard-educated historian Carter G. Woodson and other prominent African Americans from the Association for the Study of Negro Life and History in 1915.
It was officially recognized in 1976
While it started in 1915, the celebration was only officially recognized in 1976 by President Gerald Ford, who asked the American people to "seize the opportunity to honor the too-often neglected accomplishments of Black Americans in every area of endeavor throughout our history."
Why was Black History Month created?
Woodson created Negro History Week as he believed that young African Americans in the early 20th century were not being taught enough about their own heritage, and the achievements of their ancestors. To change things, he turned to his fraternity, Omega Psi Phi, which led to the birth of Negro History and Literature Week in 1924—the start of what we know as Black History Month today.
Why is Black History Month in February?
The month of February is when Black History Month is held in the United States. Why? Because this was the month selected by Woodson when he first launched 'Negro History Week' on the second week of February in 1924. The date was selected as it spanned across the birthdays of Abraham Lincoln (on February 12th) and Frederick Douglass (February 14th), according to Daryl Michael Scott, Professor of History at Howard University and Vice President of Program for the Association for the Study of African American Life and History.
Other countries celebrate Black History Month too
Canada and the UK are two other countries that celebrate Black History Month. While Canada celebrates in February like the US, the UK picked October as the month to mark it.
The reason for this is because Black History Month was first celebrated in October 1987 in the UK, on the 150th anniversary of Caribbean emancipation. It was organized by Ghanaian analyst Akyaaba Addai-Sebo, who worked for the Greater London Council, starting in the capital before eventually spreading to the rest of the country as a national celebration.
Sagal is a journalist, specialising in lifestyle, pop culture, fashion and beauty. She has written for a number of publications including Vogue, Glamour, Stylist, Evening Standard, Bustle, You Magazine, Dazed and Wonderland to name a few.