Celebrity Venmo: the stars giving financial support to fans during COVID-19 pandemic
These celebrities have joined Venmo to help fans make ends meet during the pandemic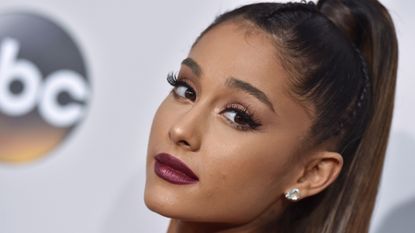 (Image credit: Photo by Axelle/Bauer-Griffin/FilmMagic)
Celebrity Venmos have become a huge talking point lately after many eagle-eyed fans spotted some of their favourite stars on the money transfer mobile service. But what have they been doing with it?
Well, it turns out the likes of Ariana Grande, Taylor Swift and Kylie Jenner have all been using Venmo to send money to fans who have been struggling financially this year due to the pandemic.
Celebrity Venmo: how have celebs been helping?
2020 has been rough, that's for sure. While thousands have lost their lives and suffered with their health, millions of others have lost their jobs and income streams due to the restrictions of the pandemic and national lockdowns. Many industries, including the hospitality and service industries have been hit the hardest by COVID-19 and as a result, many who work in the fields have struggled to make ends meet - income your favourite celebrity.
The rich and famous have been acting as good samaritans for some of their fans by helping them pay bills via Venmo. Back in March, it was reported that Ariana Grande had made payments between $500 and $1,000 to more than 20 people, with one grateful fan telling Page Six: "She reached out and took care of my salary for the month."
Similarly, Taylor Swift made life a lot easier for two fans by gifting them $3,000 each to help them through the difficult times. One of them was Samantha Jacobson, a longtime Swift fan and cocktail server at Disney World in Orlando, Florida who lost her job during lockdown.
At the time, Jacobson tweeted: "I wish so badly that I could donate to the link Taylor provided [to the charity Feeding America] but because of COVID-19 my job, my only source of income, is closed for a minimum of 30 days. I have no job, no income, no way to pay my bills rn. If anyone happens to be able to donate and has it in their hearts to do so, anything really really helps with bills right now."
Shortly after, she was surprised by a DM by Taylor Swift herself, offering to send her $3000 via PayPal.
OHHHHH MY FUCKINGGGGFFF SHUT HP SHUT UPS BUT IP SHUT UP THIS CANT BE HAPPENING I CANT STOP SHAKONT I CANT STOP CRUING WHAT THE FUCK TULORLRL pic.twitter.com/8wKUbDfS2xMarch 25, 2020
See more
i made a post on tumblr about how i was scared i wouldn't be able to stay living in NYC because of what corona has done to the music industry. @taylorswift13 literally single-handedly saved my ability to stay here. i cannot even believe my eyes right now pic.twitter.com/3hAxkSVvGoMarch 25, 2020
See more
Taylor also gifted the same amount to another fan named Holly Turner, after seeing her tumblr post about her financial troubles.
Kylie Jenner has also been praised for her generosity after donating $1 million to buy hundreds of thousands of face masks, shields and other protective gear for Los Angeles-area healthcare workers.
Plenty of other celebrities have also been donating to similar causes during the pandemic, whilst others have secretly been helping fans via Venmo throughout the year.
We love to see it!
Sagal is a journalist, specialising in lifestyle, pop culture, fashion and beauty. She has written for a number of publications including Vogue, Glamour, Stylist, Evening Standard, Bustle, You Magazine, Dazed and Wonderland to name a few.