Here are six reasons to be excited for 2023
Need cheering up? Here are all the reasons to be excited for 2023...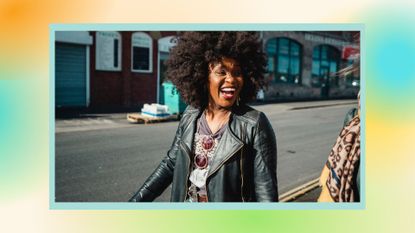 (Image credit: Getty Images)
We can all do with some positive news from time to time. As we start 2023, we've rounded up some of the key reasons to be excited for 2023, and there are certainly some big things to look forward to in the coming months.
In 2022, there was a lot of heavy stuff going on (from women's reproductive rights in the United States, freedom of speech in Iran and the ongoing conflict in Ukraine). But even then we could find comfort in how the pandemic's grip on the world slowly eased, and that people are paying growing attention to climate change.
From crucial advances in science, important astrological events and long-awaited greener initiatives, here are six reasons to look forward to the year ahead that will definitely put a smile on your face...
The six reasons to be excited for 2023
1. Eurovision in honor of Ukraine
When: May
In 2022, Europe got behind Ukraine—which was still freshly reeling from the Russian invasion—and crowned band Kalush Orchestra winners of the European Song Contest 2022. The ongoing war meant the country was not able to host, but those duties went to the United Kingdom (the runner-up) and the 2023 event in Liverpool is certain to ensure the nation is honored in a big way—because how to help Ukraine should still be on our minds.
2. FIFA Women's World Cup
When: July and August
Women's football has been getting more interest all over the world—from England winning the UEFA Women's EURO 2022 to the US team becoming global female champions in 2019. So we're predicting the interest in the FIFA Women's World Cup is likely to be greater than ever when it takes place in Australia and New Zealand in July and August this year, hopefully inspiring another generation of young girls to get active on the pitch.
3. The Great American Eclipse
When: October 14
For cosmic fans, knowing when is the next eclipse is important since it's one of the key astrology events of every year. On Saturday, October 14th, 2023 there will be a solar eclipse taking place that will cross North, Central and South America and be visible for millions of people. What is known as the 'Great American Eclipse' will particularly affect the star signs Taurus, Leo, Scorpio, Aquarius, Aries, Cancer, Libra and Capricorn. In the astrological world it is thought to be an opportunity to instill welcome change... are you ready?
4. Better views
When: October
Talking of space, 2023 will see the completion of the ground-breaking Vera C. Rubin Observatory in Chile. It will house an incredibly powerful telescope—measuring eight meters and coupled with a 3.2-gigapixel camera—which is set to help shed greater light on what's happening in outer space. Scientists hope to use it to discover the nature of dark matter and understand dark energy, catalog the Solar System, explore the changing sky, and learn more about the Milky Way structure and formation. Watch this space.
5. Bye, plastic!
When: Starting in March
Single-use plastics are gradually being eliminated around the world, with many greener regulations set to come into place next year. In March, single-use plastics—like straws and stirrers—in restaurants will be abolished in Montreal, after the second-largest Canadian city got rid of plastic shopping bags. Then, in September, South Australia will follow New South Wales in prohibiting single-use plastics. Want to do your bit? These are the most popular sustainable beauty brands.
6. New vaccines for malaria
When: early 2023
Last but not least, the year 2023 will see the arrival of two new vaccines for malaria. The WHO approved the first, Mosquirix, in 2021 and distribution will begin in the coming months. The second, developed by a team of scientists at Oxford—and which has an amazing 80% efficacy—is also set to become available very soon. The disease, which is mainly present in certain parts of Africa, kills hundreds of thousands of people per year.
Lauren is a freelance writer and editor with more than six years of digital and magazine experience. Most recently, she has been the Acting Commissioning Editor of Women's Health—where she co-produced the Going For Goal podcast—and has previously also written news and features for titles including The Telegraph, Grazia, Stylist, Dazed, The Sun's Fabulous, Yahoo Style UK and Get The Gloss. She covers all aspects of lifestyle, specializing in health, beauty, and travel. Can't live without: oat milk lattes, new podcast episodes, long walks, and great skincare.