How to watch 'Everything I Know About Love' wherever you are
Meet your new favorite show. Learn how to watch 'Everything I Know About Love' and enjoy the memoir in its new format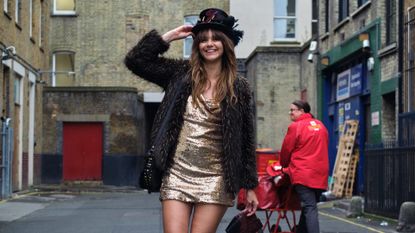 (Image credit: Peacock)
If you loved Dolly Alderton's memoir, just wait until you see its TV adaptation.
Since the author and journalist is UK-based, fans are curious how to watch Everything I Know About Love without BBC access. No need to fret, darlings—this is why we're here. We have all the intel about catching the story in its new format.
Described as "a messy, raucous stumble into bad dates and heartaches—and surviving your twenties", the seven-episode BBC One series is like a millennial Bridget Jones's Diary, starring Bel Powley and Emma Appleton as twentysomething best friends Birdy and Maggie as they move into a North London houseshare with Nell (Marli Siu) and Amara (Aliyah Odoffin).
In the present, they deal with all of the joys, horrors and growing pains of entering adulthood, while the series also flashes back to the pair's adolescence in the early 2000s.
How to watch 'Everything I Know About Love'
How to watch 'Everything I Know About Love' in the UK
Everything I Know About Love premieres in the UK on Tuesday, June 7 at 10:40 pm on BBC One. The full seven episodes will be available to stream starting on June 7 on BBC iPlayer.
How to watch 'Everything I Know About Love' in the US
Lucky readers in the US will finally get to see the screen adaptation of the hit memoir before summer's end. On August 25, the series will debut on Peacock. (Subscription options are below.)
Much like the BBC trailer, we get a taste of Byrdie and Maggie's first Friday night in their houseshare. But the fun is short-lived when Byrdie gets a beaux and the best friend dynamic completely changes.
As the release states, "The series is an unflinching deep dive into bad dates, heartaches and humiliations and begs the question: can platonic love survive romantic love as we grow up?"
Here's hoping all ends well for the BFFs...but not without a roller coaster ride first.
How to watch 'Everything I Know About Love' from anywhere
For everyone not located in the United Kingdom, you can still watch Everything I Know About Love when it drops. You just need the handy help of a VPN.
A VPN is a handy piece of software that allows you to browse anonymously, and change your IP address so your mobile, computer, or laptop thinks it's in another location. Meaning that you can watch your favorite show, film or event—even if you're away from home.
Our favorite VPN service is ExpressVPN—rated the best VPN in the world right now, by our colleagues at TechRadar.
BBC's 'Everything I Know About Love' trailer
Dolly Alderton ''Everything I Know About Love' book
The series is a highly fictionalized version of Dolly Alderton's beloved, semi-autobiographical book of the same name. "There are lines that were said in real life and the main relationships are reworked relationships from real life. But a lot of it is imagined," the author told Harper's Bazaar in a June 2022 interview.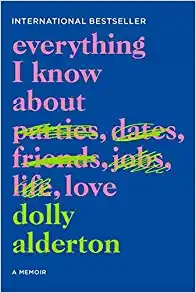 Amazon, Everything I Know About Love: A Memoir by Dolly Alderton ($32.61)
A witty and relatable take on life in your 20s, Alderton's stories focus on love, heartbreak, friendship, careers and everything that comes with the territory of entering your 20s. Eat Pray Love author Elizabeth Gilbert describes the book as, a "beautifully told journey and a thoughtful, important book."
Alderton added: "It was also quite liberating, how heavily fictionalised it was, so it didn't feel as raw as it did when I first wrote it. Plus, I'm so far away from that. I'm now in my mid-thirties and I was writing [Everything I Know About Love] when I was still in my twenties."
"I think I personally feel very lucky that I'm writing about that period with a good few years away from it, because it gives you a sense of clarity of the reality of the situation, rather than maybe the romance of it," Alderton told the outlet, saying she was wary of "the desire to write these girls as much more self-aware than they would have been at 24 years old."
"I had to lean in to their hypocrisy and their mistakes and their embarrassing moments," she said.
Sounds about right!
Christina Izzo is the Deputy Editor of My Imperfect Life.
More generally, she is a writer-editor covering food and drink, travel, lifestyle and culture in New York City. She was previously the Features Editor at Rachael Ray In Season and Reveal, as well as the Food & Drink Editor and chief restaurant critic at Time Out New York.
When she's not doing all that, she can probably be found eating cheese somewhere.