How to watch the Golden Globes 2021 online from anywhere in the world
Here's how to watch the Golden Globes, no matter where you are in the world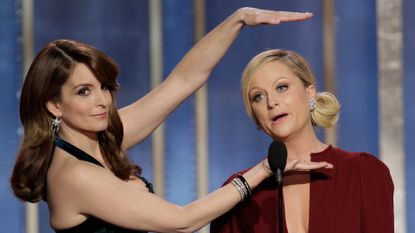 (Image credit: Photo by Paul Drinkwater/NBCUniversal via Getty Images)
Want to know how to watch the Golden Globes 2021? We've got you covered.
This year's ceremony launches Hollywood's annual awards season on Sunday 28th February. The show, which celebrates the top TV and movie releases over the past year, will look a little different this year due to the ongoing pandemic. However, it will still be taking place at its usual location of the Beverly Hilton Hotel in Beverly Hills, California. We're still not exactly sure how many stars will be in attendance on the night, if there'll be a red carpet, and how much of it will be pre-taped content.
But what we can tell you is how you can watch it from the comfort of your home, no matter where you are in the world. Read on to find out...
How to watch the Golden Globes live in the US
If you're in the US, then you can watch the 2021 Golden Globes on NBC.com/live. The livestream is available to anyone who has access to the channel.
If you have Sling TV or Fubo TV, you can also watch all the live action on the respective platforms as they both stream NBC content. Alternatively, watch the Golden Globes for FREE, live via Locast TV, or on PeacockTV— where the full ceremony will be available to stream the next day (Monday 1 March).
Watch the Golden Globes live stream FREE with Locast
Locast.org is a free, non-profit service that lets you stream local television channels live, including NBC, from across the United States
Watch the show via Sling TV
Prices start at $30 per month for a Sling TV subscription
Watch the Golden Globes live on YouTube TV
You'll need a YouTube TV subscription, which is available for $65 per month (pricey, we know)
Watch the awards on Fubo TV
Fubo TV currently has a 15% discount offer— monthly subscriptions are $64.99, down from $75.97.
Watch the Golden Globes on Peacock TV (next day)
How to watch the Golden Globes in the UK & the rest of the world
Unfortunately, no UK network is broadcasting the Golden Globes. However, if you're outside your home country but have a subscription to any of the US services broadcasting the event—NBC.com, Locast, YouTube TV, Sling TV and Fubo TV—then, with a good VPN you can still watch the show online.
Streaming platforms often block you from using your subscription service when you're outside your country. So, a simple solution is to use a VPN service, which changes your IP address on your computer, or smart device, allowing you to continue to keep up with your favorite shows when you're away from home.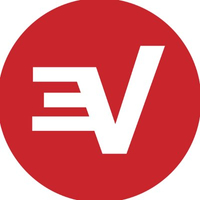 ExpressVPN service | Get 49% off and 3 months FREE
The VPN service we like is ExpressVPN. It's simple to use, super secure, it's compatible with all your devices, there's a no-quibble 30-day money-back guarantee and if you sign up for an annual plan you'll get an extra three months absolutely free...
Getting a VPN is 100% risk-free with ExpressVPN, thanks to their 30-day money-back guarantee.
How to get started
Download ExpressVPN, using the easy-to-follow instructions (you can get 49% off, 3 months free and there's a 100% risk-free 30-day money-back guarantee).
Once you've installed your VPN, open the app and select your server location as anywhere in the United States.
With your ExpressVPN installed and your location set to the United States, head to Locast, YouTube TV, Sling TV or Fubo TV to sign into your account and follow the instructions to watch the Golden Globes
Golden Globes 2021: what to expect
This year, the Golden Globes will be hosted by dynamic comedy duo Tina Fey and Amy Poehler. However, instead of standing side by side, they'll be on opposite coast—with Tina broadcasting live from The Rainbow Room, atop Rockefeller Center, in New York City; while Amy will host from the actual ceremony at the Beverly Hilton Hotel, in Los Angeles. The occasion will mark the fourth time the two stars have hosted the Golden Globes together over the years.
As for the nominations, there was a huge backlash around the Globes snubbing I May Destroy You—Michaela Coel's critically-acclaimed and all-around genius BBC/HBO show while celebrating fluffy Netflix series Emily in Paris—which surprised many with two nominations.
Meanwhile, the most Golden Globes nominations went to Netflix's Mank and The Crown, which dominated this year's list with six nods each. In fact, the list was an overall success for Netflix as the streaming service received a total of 42 nominations across all the categories. Safe to say it's going to be a good night for Netflix!
This year's Cecil B. DeMille Award, the Golden Globe's lifetime achievement award, will honor Jane Fonda. The actress will receive the award as recognition for her outstanding contribution to Hollywood throughout her six-decade-long career.
When are the Golden Globes 2021 on air?
The 78th annual Golden Globes ceremony starts at 5pm (PT) / 8pm (ET) / 1am (UK), Sunday 28th February.
You can also watch all of the pre-show excitement on the Golden Globes' official Twitter account as well as goldenglobes.com, which will be streaming live coverage starting from 3:30pm (PT) and 6.30pm (ET) in the US. And who knows, we might even get some red carpet action?
Who's presenting at the Golden Globes 2021?
While Tina Fey and Amy Poehler will be hosting the ceremony together, as always, a number of stars will make cameos to present awards for each category. However, it has yet to be announced who will be presenting and for what awards, so we may have to wait for the big night to see who shows up.
Talk about making an impression. Amy and Tina have us laughing out loud already. We can't wait to see what they have planned for the #GoldenGlobes tonight at 8pm ET/5pm PT on @nbc. pic.twitter.com/SDimSKPoEgFebruary 28, 2021
See more
VPN Disclaimer:
We test and review VPN services in the context of legal recreational uses. For example: accessing a service from another country (subject to the terms and conditions of that service); protecting your online security and strengthening your online privacy when abroad. We do not support the illegal, or malicious, use of VPN services. Consuming pirated content is neither endorsed or approved by Future Publishing.
Sagal is a journalist, specialising in lifestyle, pop culture, fashion and beauty. She has written for a number of publications including Vogue, Glamour, Stylist, Evening Standard, Bustle, You Magazine, Dazed and Wonderland to name a few.