We tried Maya Jama's brand new MIJ Masks and our skin is indeed having a 'lovely time'
Everything to know about Maya Jama's very own beauty brand, described as "Your skin having a lovely time!"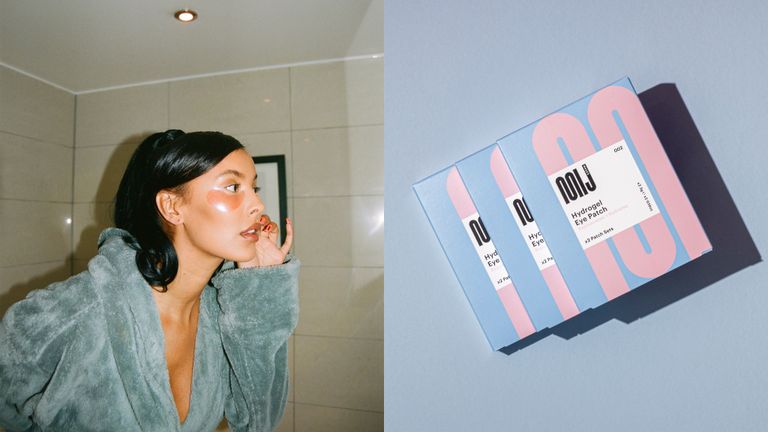 (Image credit: MIJ Masks)
Beauty news klaxon! Presenter and all-round lols gal Maya Jama can now add her name to the ever-growing roster of celebrity beauty brands. This week saw the launch of her eponymous skincare line, MIJ masks.  
"Whether I'm heading to a shoot, slouching on a plane or prepping for a night with my huns, you'll find me treating my skin to some well-deserved TLC," Jama says. "I live for a high-quality, high-performance face mask, so it's amazing to be able to produce a range that has style and substance, for everyone out there."
The line has launched with just two products – because less is more, guys – a hydrating face mask and under eye patches. 
What are the different MIJ Masks on offer?
The masks ship worldwide (hooray!) and are pretty affordable, with the MIJ Face Masks costing £15.99 ($21) for a box of two sheet masks. Meanwhile the MIJ Eye Patches are £13.99 ($18) for a box of two pairs.
The masks are made from biocellulose, meaning they are biodegradable, and promise to plump and hydrate the skin. The key ingredients here are hyaluronic acid, glycerin and antioxidants for a rejuvenated and softer complexion.
Thanks to the thin biocellulose, they fit snugly to your face and stay in place, leaving you with a serious glow after your 15-20 minutes are up. My skin was also feeling a bit dry and flaky beforehand, but this was suitably quenched by the mask. It's worth pointing out that the masks do contain a small amount of fragrance, something to bear in mind if you know this sensitizes your skin.
MIJ Masks Eye Patches, £13.99 ($18) for two pairs, mijmasks.comView Deal
The eye patches on the other hand are non-slip (very important), made from hydrogel and promise to soothe, cool and hydrate. They certainly delivered on the non-slip front, staying in place and not sliding down my face like a slug within a minute of applying. My under eye area still felt silky smooth the following morning.
Are MIJ Masks vegan and cruelty free? 
Yes! According to the brand's website, all MIJ products are both vegan and cruelty-free. Neither the brand nor their suppliers test on animals. 
I KNOW ITS EARLY BUT IM CRYING MORNING BREATH TEARS OF JOY MIJ SHEET MASKS HAVE SOLD OUT IN LESS THAN A DAY 😭😭❤️✨✨December 7, 2020
See more
The MIJ Face Masks have already sold out (not a huge surprise when you consider how popular Maya herself is), but you can sign up to be notified as soon as there's a restock. Thankfully the Eye Patches are sill available – for now!
We're already excited to see what's next for the brand.
Lucy is a beauty journalist who has written for titles including Marie Claire, Cosmopolitan, Women's Health, InStyle and Woman & Home, and regularly contributes to My Imperfect Life. Most recently she was Junior Beauty Editor at Marie Claire. Covering skincare, haircare, make-up and wellbeing, her job involves anything from picking the brains of the world's top dermatologists to swatching the latest and greatest foundations. When she's not got beauty on the brain, you're most likely to find her spending time with dogs (her sister owns one very sassy cockapoo), reading or sleeping. She's also a big fan of RuPaul's Drag Race, rosé and and house plants that stay alive.