What is 'The Institute in Basic Life Principles'? Inside the cult at the heart of the Duggar documentary
What does The Institute in Basic Life Principles have to do with the Duggar Family scandals? Here's what we know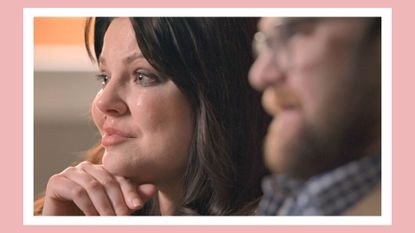 (Image credit: Prime Video)
"The Institute in Basic Life Principles" is a name that comes up often in Prime Video's new true crime documentary series, Shiny Happy People: Duggar Family Secrets—but what is the IBLP exactly?
The four-part docuseries, which premiered on Friday, June 2, exposes "the truth beneath the wholesome Americana surface of reality tv's favorite mega-family, the Duggars, and the radical organization behind them: The Institute in Basic Life Principles," per Prime.
Jim Bob and Michelle Duggar and their mega-sized brood of children—nine daughters and ten sons, including Josh Duggar—became famous as the stars of the TLC reality series 19 Kids and Counting. That is until allegations of sexual assault, child pornography, infidelity and more tarnished the conservative Christian family's shiny, happy image. "As details of the family and their scandals unfold, we realize they're part of an insidious, much-larger threat already in motion, with democracy itself in peril," the doc's description continues.
Here's what "threat" the IBLP posted and how the org factored into the Duggars' downfall.
What is 'The Institute in Basic Life Principles'?
The Institute in Basic Life Principles is "a non-denominational Christian organization with a focus on affirming God's Word and its principles which are vital to one's daily walk with Christ," per the official IBLP website. "What began in 1961 as a local youth outreach in Chicago and the surrounding suburbs has grown into an international, nonprofit ministry."
The IBLP, then operating under the name Campus Teams, was founded by Bill Gothard in 1961 as a way to share "basic Scriptural principles with inner-city gangs in Chicago, church youth groups, high school Bible clubs, youth camps, families in crisis," reads the org's site.
However, over time, the fundamentalist ministry expanded to include ultraconservative teachings and authoritative practices, including male superiority and female obedience, Bible-led home-schooling, large families and the refusal of birth control, conservative dress, and physical abuse as child discipline, among others.
"Some of the tenets seem downright bizarre: Cabbage Patch Kids are idolatrous, syncopated music is 'the antithesis of what God desires in the life of a Christian,' blue jeans are ungodly, circumcised men are morally purer than uncircumcised men," reads a Chicago Magazine exposé on the cult. "One IBLP article suggests that failing to 'render to the Lord' can lead to miscarriage." Dancing, drinking, dating, watching television, even winking—all are allegedly no-nos under the IBLP belief system.
What does the Duggar documentary reveal about the cult?
Shiny Happy People: Duggar Family Secrets includes direct testimonials not only from members of the Duggar family, including daughter Jill Dillard, but also from former members of The Institute in Basic Life Principles, who give deeper insight into the cult and its constrictive beliefs.
Those former cult members recognized many IBLP teachings while watching the Duggar family's reality series, including the hyper-conservative clothing (women allegedly cannot wear sleeveless tops and have to cover their legs in skirts or dresses, but never pants) and the extreme obedience of the many Duggar children, the latter of which was likely the result of spanking and other physical forms of child-rearing.
"When I was watching the Duggars, the attitudes of the children are what I noticed right off the bat. My heart broke for them, because they were so calm, and they were so peaceful and well-behaved, and I knew what it took to get there," Lara Smith, a former IBLP follower, says in the docuseries.
Background on Josh Duggar's many scandals—the eldest Duggar sibling was convicted of obtaining and possessing child pornography in 2021 and admitted to sexually assaulting several underage girls, including his own sisters, when he was a teenager—also revealed details on the IBLP lifestyle.
In the documentary, it's revealed that prior to marrying his wife Anna, Josh Duggar was betrothed to family friend Kaeleigh Holt when they were 14 years old, though those marital plans were broken after the assault allegations came to light in 2015. Followers of IBLP do not casually date; the end goal is marriage and a third party might accompany couples on outings pre-marriage.
After the child sexual assault was revealed to the Duggar family, Josh was sent to one of Gothard's Advanced Training Insitute facilities for four months, a training center for "troubled boys" where he participated in a curriculum of manual labor and intensive prayer. "Joshua traces his salvation to his time at the IBLP training center in Little Rock," Gothard told The Daily Mail in 2015. "The incident happened 12 years ago and since then Joshua has lived an honorable life, that speaks for itself, he certainly learnt his lesson and now he will have a whole new respect for young ladies."
Where is Bill Gothard today?
Though The Institute in Basic Life Principles is still operating today, Bill Gothard resigned from the ministry in 2014 after more than 30 women and girls made sexual harassment and assault allegations against him. His victims attempted to sue Gothard and the IBLP, but the statute of limitations hindered the lawsuit and the former minister has not been formally charged with any of the allegations.
The 88-year-old is actively still pushing his religious doctrine on social media, posting on Facebook in May 2023, seemingly in reference to the news of the Shiny Happy People documentary: "When I began the Basic Youth Conflicts Seminar in 1964, I was attacked by critics. Since then, I have had many other attacks. Rather than hurting the ministry, they have actually helped it! What they meant for evil, God meant for good."
"Now, after three million youth and adults have attended a seminar with life-changing results and 120,000 pastors and Christian leaders have chosen to come from all over the globe for training it is really absurd for a new group to think that they are going to damage what so many have found to be totally beneficial! 'He that sits in the heavens shall laugh!'" the post continued.
Shiny Happy People: Duggar Family Secrets is available to stream on Prime Video.
Christina Izzo is the Deputy Editor of My Imperfect Life.
More generally, she is a writer-editor covering food and drink, travel, lifestyle and culture in New York City. She was previously the Features Editor at Rachael Ray In Season and Reveal, as well as the Food & Drink Editor and chief restaurant critic at Time Out New York.
When she's not doing all that, she can probably be found eating cheese somewhere.