Who is Kim Kardashian dating? This is what she said in the KUWTK reunion episode
Fans are speculating on whether Kim Kardashian is dating again and who the new man is...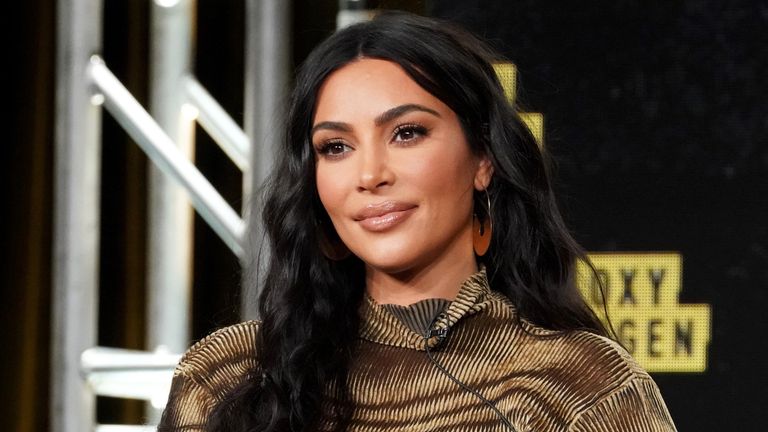 (Image credit: Evans Vestal Ward/NBCUniversal/NBCU Photo Bank/Getty Images)
Who is Kim Kardashian dating now? That's been the question on everyone's lips lately following the star's split from husband Kanye West. 
Kim filed for divorce around four months ago and the news of the iconic duo's breakup immediately made headlines. The moments leading up to the end of Kimye's marriage were aired in the final season of Keeping Up With The Kardashians, and now she's opened up about her love life in the KUWTK reunion episode.
So who is Kim Kardashian dating now?
Kim opened up about her love life on the Keeping Up With The Kardashians reunion episode with Andy Cohen and while she didn't exactly spill the beans, she also didn't say she was single or not seeing anyone.
However, she did deny the rumors that she was dating CNN political news correspondent Van Jones.
"Van texted me and was like, 'This rumor has gotten me so many dates, and I am so grateful,'" she said.
Back in April, there were plenty of rumors linking Kim to Jones. The rumors first started last summer when Instagram blogs insinuated that the two would be a good match: Kim is studying to become a lawyer and has been vocal in efforts to enact prison reform, including passing the First Step Act, which Jones (also a lawyer) has played a pivotal role in pushing forward. At the time, the rumors were dismissed as Kim was still married but they were set off once again when news of her divorce broke. 
Despite the social media chat, however, Kim's reps have denied that there is anything other than friendship between the two. In fact, a source recently told E! that Kardashian is not dating anyone right now but "she would like to find someone down to earth and normal. That hasn't happened yet. She's not in a rush and is happy being single. Eventually, she would like to find someone again but it has to be the right person."
According to Page Six, people have been falling at Kim's feet since she became single, which is hardly surprising—it's Kim K! 
"People are reaching out through mutual friends and people that she's worked with to set her up with everyone from royal family members to A-list actors to athletes to billionaire CEOs," a source told the publication. 
Kim Kardashian and Maluma
In the reunion episode, she also revealed that she only met Columbian singer Maluma, another one of her rumored love interests, a few times in Miami, adding that he's 'such a nice guy'. 
She was recently linked to him after both attended the grand opening of The Goodtime Hotel in Miami. To fans, this instantly meant that they must be dating...
People were quick to comment on Instagram and Twitter, saying they ship the couple and that they would look good together (which is no lie!) but sadly, there appears to be no truth to it. 
So TBC on Kim's new boo but we'll keep you posted...
The My Imperfect Life team is all about helping you navigate your world. We bring you the latest on fashion, beauty, travel and wellness so you can live life on your terms.