Bath & Body Works has launched a dessert-inspired line for Valentine's Day
The store has added to its famous Bake Store range with new, mouthwatering scents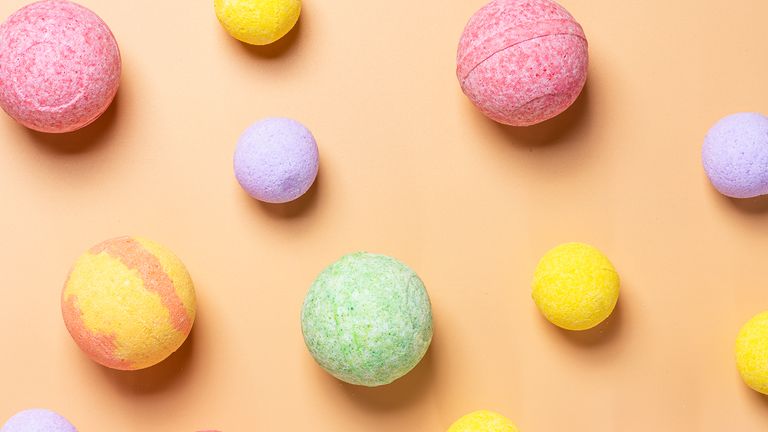 (Image credit: Svetlana Monyakova via Getty Images)
Who doesn't love a bit of Bath & Body Works? Nobody that we know, that's for sure. The American institution has just rolled out its annual Valentine's Day line and, naturally, we want to buy everything.
"Bath & Body Works Bake Shop is NOW OPEN!" the brand announced in a post on Instagram. "We've whipped up a menu of 50+ new treats to satisfy your sweet tooth! Who's ready to INDULGE?!"
The new products add to Bath & Body works existing "Bake Store" range, all of which are inspired by desserts and make perfect gifts. And while you can definitely argue that Valentine's Day is all just a big marketing ploy, we'll take any excuse for a little self gifting.
The best shampoo bars: 7 solid bars that hydrate and nourish all different hair types for a more sustainable wash day
The 14 new scents include delicious treats like Raspberry Jam Donut, Strawberry Pound Cake, Coconut Cream Pie, Pineapple Pancake and Bubbly Rosé. (While they all smell good enough to eat, it's probably best that you don't.)
Sounds divine, right? Keep reading for a few of the Bath & Body Works Bake Store products that we've got our eye on.
What to buy from the Bath & Body Works Bake Store
Strawberry Pound Cake Whipped Bath Foam, $18.50, Bath & Body Works
Chocolate Covered Cherry Super Smooth Body Lotion, $13.50, Bath & Body WorksView Deal
Raspberry Jam Donut Shower Gel, $13.50, Bath & Body WorksView Deal
Candy Hearts Three Wick Candle, $24.50, Bath & Body Works View Deal
Coconut Cream Pie Gentle Foaming Hand Wash, $7.50, Bath & Body WorksView Deal
Champagne Toast Gift Bag Set, $32.50, Bath & Body WorksView Deal
Adding these to our online baskets, stat.
Would it be too much to use all of these at the same time? Asking for a friend.

Lucy is a beauty journalist who has written for titles including Marie Claire, Cosmopolitan, Women's Health, InStyle and Woman & Home, and regularly contributes to My Imperfect Life. Most recently she was Junior Beauty Editor at Marie Claire. Covering skincare, haircare, make-up and wellbeing, her job involves anything from picking the brains of the world's top dermatologists to swatching the latest and greatest foundations. When she's not got beauty on the brain, you're most likely to find her spending time with dogs (her sister owns one very sassy cockapoo), reading or sleeping. She's also a big fan of RuPaul's Drag Race, rosé and and house plants that stay alive.