Blue Ivy Carter is recording her first audiobook, Hair Love
She's one multi-talented girl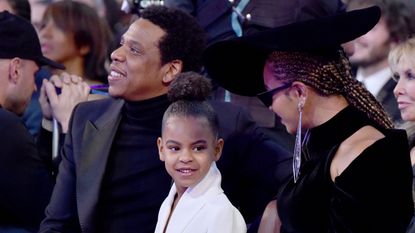 (Image credit: Photo by Lester Cohen/Getty Images for NARAS)
Like her parents Beyonce and Jay-Z, Blue Ivy Carter is not afraid of turning her hand to a new skill, (Beyonce has a very unusual hobby, FYI). At just eight-years-old, she's is already the youngest person to debut on the Billboard Hot 100 alongside Beyonce for the track Brown Skin Girl, now she's adding voiceover to her list of accomplishments.
The mini superstar has recorded Hair Love, an audiobook based on the Oscar-winning animated short film of the same name. Hair Love's writer and director Mathew Cherry revealed the exciting addition to his franchise on Twitter and Instagram with a sweet clip of Blue Ivy introducing the book, which is available now through Audible.
The story, about a Black father doing his daughter Zuri's hair for the first time, was written to "help change the conversation one project at time". Speaking at the Oscars, author Cherry said: "It was important to us to showcase a black father that was young, that had tattoos. I think if you saw someone like him on the street, you would assume that wasn't a loving father doing his daughter's hair."
And we're not the only ones excited to listen, as fans of the short film and author are already praising Blue Ivy as the choice of narrator, who has herself been subjected to cruel comments regarding her hair online in the past.
"Blue Ivy Carter reading a book called 'Hair Love' after being bullied online for her natural hair is really just touching my heart,"; while another commented: "After people mocked BIC hair for years, this is great to see." We couldn't agree more, go Blue Ivy!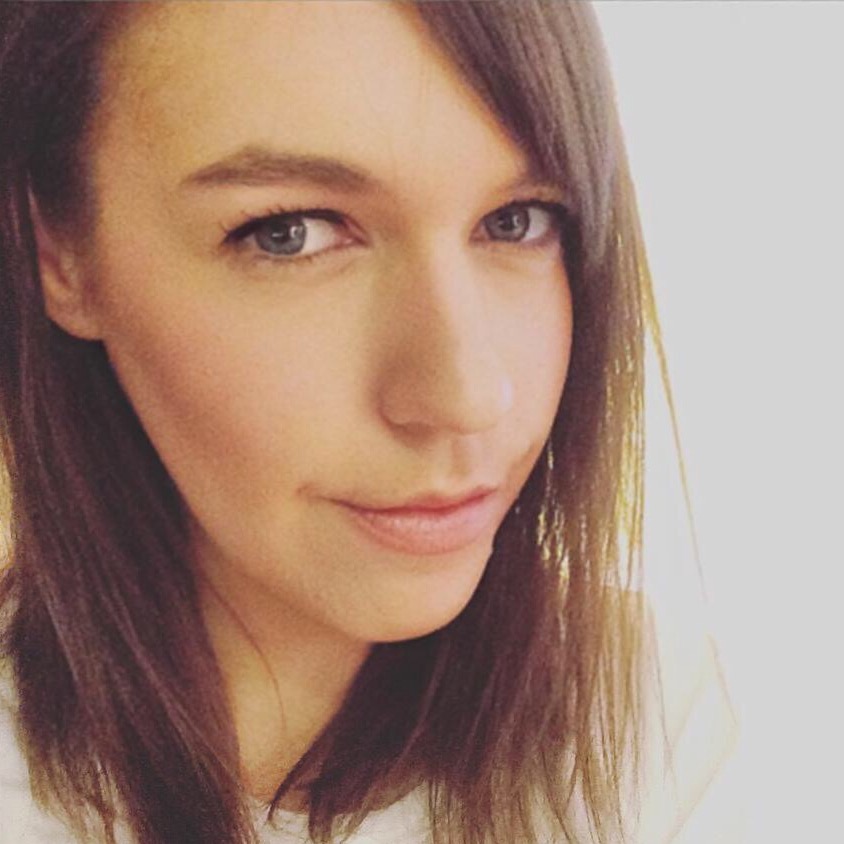 Lydia is a freelance travel writer, and Lifestyle News Editor at My Imperfect Life
Her travel writing has been published in BBC Good Food, Oh magazine, Harper's Bazaar UK, Town&Country, ELLE UK, MailOnline, Woman, and woman&home
She began her career compiling fashion and beauty pages for teen magazines at the BBC where she interviewed and styled some of the world's biggest pop acts—from Taylor Swift and Demi Lovato to One Direction—before joining celebrity magazine Now, as Fashion and Beauty Director, and later Woman magazine as Lifestyle Director.
Travel has been a constant passion over the course of Lydia's 14-year career. At 19, she took her first solo trip to Guatemala, Belize, and Mexico and has gone on to explore parts of 53 countries, returning to many often.
At 23, she quit her job and traveled out of a backpack for a year, living on just $26 (£20) a day. Of the 15 countries she visited, 13 were explored by land in a bid to cut her carbon footprint. Some highlights from the trip include a teaching by the Dalai Lama in the foothills of the Himalayas, sleeping on the world's largest salt flat, Salar de Uyuni in Bolivia, and being completely overwhelmed by the magnificent Iguazu Falls on the Argentina-Brazil border.
In 2015 Lydia traveled solo through India and Nepal for three months, visiting some of the most spiritual places in the world, and completing Nepal's Annapurna Base Camp trek over the course of nine days.
In 2021 she spent three months traveling solo through Portugal and Spain where she was on a mission to hunt out the best restaurants, find one-off boutique hotels and visit incredible art exhibitions.
Day-to-day she manages a global team of nine news writers and oversees news content on My Imperfect Life
Follow Lydia on Instagram @lydiaswinscoe