Cinnamon oil for lips: meet TikTok's new lip plumper but does it work and is it safe?
#tiktokmademedoit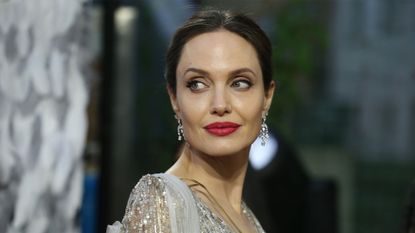 (Image credit: ISABEL INFANTES /Getty Images)
While demand for filler is on the rise, most of us would prefer the needle-free route to plumper lips in the style of Hailey Bieber and Angelina Jolie. Enter TikTok's latest craze – cinnamon oil for lips, otherwise touted as Mother Nature's answer to a bee-stung pout.
Indeed, your spice drawer may just hold the answer according to TikTok user @mireyarios who is one of the many Gen-Z influencers smearing cinnamon oil all over their lips and praising it as a 'great lip plumper'.
She said: 'All you do is apply a little bit on your fingertip and (rub it) on the lips.
'It's gonna start tingling a little bit and then just apply lip gloss.'
Meanwhile @brittanyhm sidesteps the intense tingling sensation by mixing cinnamon oil into her Vaseline lip gloss.
Straight away, the TikToker said: 'You can already see the difference. This doesn't burn, tingle, sting or anything. Honestly, this cinnamon oil works a treat.'
She's not kidding – her lips look immediately more pillowy.
How does cinnamon oil plump lips?
Like the chilli and peppermint oils before it, cinnamon oil basically irritates the skin on your lips so that they swell up. Blood rushes to the surface of your lips as they become inflamed.
As to whether it's safe? If you have sensitive skin, proceed with caution, in the same way you would if you were applying the best retinol serums for the first time.
The tingling from the cinnamon oil is pretty unpleasant but it's worth making sure that the puffiness you experience isn't the result of an allergy. Before applying the cinnamon oil, do a patch test on a small area of skin behind your ear to check for signs of burning or stinging.
Remember, a product shouldn't burn for it to work.
Fiona Embleton is a multi-award-winning beauty editor who has tested over 10,000 products in her 10 years + of writing and shooting beauty stories. For the past four years, she was the Senior Beauty Editor at Marie Claire, having previously worked in the role of Beauty Editor at both Stylist and Cosmopolitan. She has recently gone freelance and alongside My Imperfect Life, she has written for titles including ELLE UK, ELLE Canada, Buro 247, Harper's Bazaar Arabia, Vogue Scandinavia, and ES Magazine. Beauty journalism allowed her to marry up her first-class degree in English Literature and Language (she's a stickler for grammar and a self-confessed ingredients geek) with a passion for make-up and skincare, photography, and catwalk trends. She loves jumping on the latest internet-breaking beauty news, dissecting the best red carpet looks, and having the crème de la crème of dermatologists, make-up artists, and hairstylists on speed dial so she can tap them for the best advice. She's a discerning beauty shopper and knows it can be confusing trying to navigate what's hype and what really works. So if she really likes something, you can trust that she has reached that opinion by vetting it against everything else she's ever tried. Her career highs? Interviewing Cate Blanchett and winning a Jasmine Award for the deeply personal feature Cancer Stole My Mother's Scent.