Ella Paradis is having a huge spring sale on all your fave sex toys
The Ella Paradis spring sale has up to 80% off some of their best-selling vibrators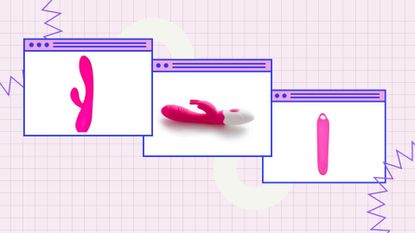 (Image credit: Ella Paradis)
The Ella Paradis spring sale is here and it's offering up to 80% off some of the best app-controlled vibrators, hands-free vibrators and more—the brand is never really done spoiling us, is it...
Yep, you heard right, 80% off some of your ultimate favorite sex toys—and if you're new to the toy game, you can kit yourself out with some real game-changers, for a fraction of their usual price.
Included in the sale are the likes of the Better Love Lily and Tap Dancer—plus you can even use the code SPRING to get up to 70% off site-wide! So, without further ado, let's explore the best deals at Ella Paradis (opens in new tab)…
The best deals in the Ella Paradis spring sale
The best-selling Rabbit Lily is a must-have for anyone looking to spice up their sex life and get their legs shaking.
Right now, you can snap it up for just $59.99 down from $224.99 (that's a saving of 73%)—and if the reviews are anything to go by, you're in a for a wild ride.
One shopper said: "The finest vibrator I have had. Very quiet and the different speeds are great. Whatever your mood you can set the vibe to. Would and do recommend."
While another raved: "Let's just say that I had the most mind-blowing orgasm I've ever had...EVER! While using it I changed the settings and the one I landed on definitely did the trick."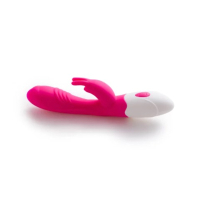 (opens in new tab)
Better Love Rabbit Lily: $224.99 $59.99 (save $165) | Ella Paradis (opens in new tab)
This vibrator stimulates both your clitoris and g-spot and features 10 speed and vibration settings. It is also waterproof and rechargeable meaning you can use it whenever and wherever—especially since it's super quiet!
The Better Love Lil' Lily is also reduced by a whopping 69%, and at just $39.99 you're getting some serious bang for your buck.
The Lil' Lily is as the name suggests, a bullet vibrator but features the Rabbit Lily's ears for extra stimulation. As one reviewer says: "This is the true definition of the saying 'big things come in small packages.'"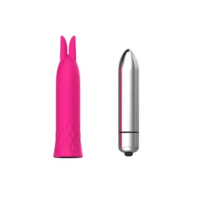 (opens in new tab)
Better Love Lil' Lily: $128.99 $39.99 (save $89) | Ella Paradis (opens in new tab)
This bullet has a removable bunny ear sleeve, 10 Vibration Modes, and simple one-button controls, for minimal distraction.
The Rosebud is another bullet with some serious savings, and it's basically 2-for-1.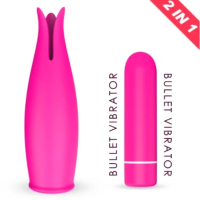 (opens in new tab)
Better Love Rosebud: $189.99 $28.99 (save $161) (opens in new tab)
It features a detachable head that allows for traditional vibrator use and a flexible, soft stimulation head option. It can also be used internally and externally and has nine different vibrator settings. It's also fully waterproof and the perfect size for travel.
Better Love Rabbit Lily 2.0 is also included in the sale, and rather than the ears—it features a smooth head.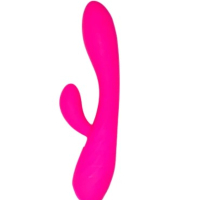 (opens in new tab)
Better Love Rabbit Lily 2.0: $299.99 $49.99 (save $250) | Ella Paradis (opens in new tab)
It has 9 colorful lights to make your night-time swaray even more fun, plus 9 unique vibration settings that will definitely help you reach the big 'O' (opens in new tab)
Looks like the best-selling Tap Dancer has gotten a little makeover and is also part of the Spring sale! Meet the Tap Dancer 2.0, the ultimate 2-in-1 clitoral stimulator.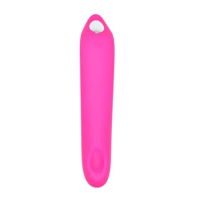 (opens in new tab)
Better Love Tap Dancer 2.0: $199.99 $49.99 (save $150) | Ella Paradis (opens in new tab)
Ella Paradis says this toy is perfect for beginners, and for pro-level sex toy users—thanks to its slim, ergonomic design and 9 different vibration settings. Plus the body-safe silicone is safe for even those with the most sensitive of skin.
Happy shopping!