Elliot Page has announced he is transgender
Star of 'Juno' and Netflix's 'Umbrella Academy' Elliot Page has announced that he is transgender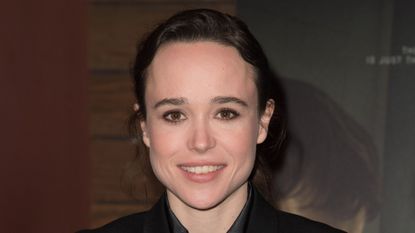 (Image credit: Photo by Earl Gibson III/Getty Images)
Oscar-nominated actor and producer Elliot Page has announced that he is transgender.
The Canadian-born star, formerly known as Ellen Page, released a statement on Twitter, opening up to fans on Tuesday. "I want to share with you that I am trans, my pronouns are he/they and my name is Elliot," he wrote.
"I feel lucky to be writing this. To be here. To have arrived at this place in my life," he added, before expressing that he could not "begin to express how remarkable it feels to finally love who I am enough to pursue my authentic self".
Page, who is best-known for her role in the critically acclaimed 2007 film Juno and currently stars in Netflix series Umbrella Academy, also addressed the hate and discrimination trans people face.
"I love that I am trans. And I love that I am queer," he said. The 33-year-old then continued: "The truth is, despite feeling profoundly happy right now and knowing how much privilege I carry, I am also scared. I'm scared of the invasiveness, the hate, the 'jokes' and of violence.
"To be clear, I am not trying to dampen a moment that is joyous and one that I celebrate, but I want to address the full picture. The statistics are staggering."
Speaking to the trans community, Page then vowed that he would "do everything I can to change this world for the better".
The actor, who has also starred in a number of other Hollywood heavy hitters including Inception and the X-Men series, came out as gay in 2014. At the time, she told an audience in Las Vegas that he was "tired of hiding and I am tired of lying by omission".
Since his announcement, it has been reported that Netflix is set to change Elliot Page's name in the credits of all projects he is involved in. The actor's name has already been updated in the cast list for The Umbrella Academy and according to the New York Post, the streaming platform is currently updating the rest of his credits.
Sagal is a journalist, specialising in lifestyle, pop culture, fashion and beauty. She has written for a number of publications including Vogue, Glamour, Stylist, Evening Standard, Bustle, You Magazine, Dazed and Wonderland to name a few.