Want up to 52% off your favourite fragrance? These are the very best perfume deals today
Want up to 52% off your favourite fragrance? These are the very best perfume deals today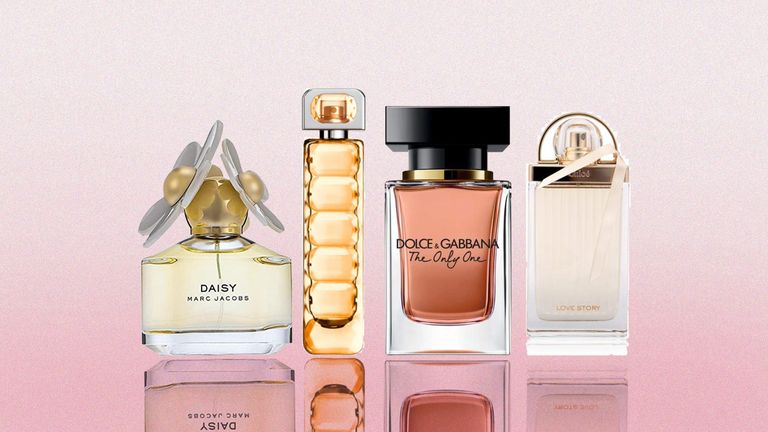 (Image credit: Marc Jacobs / BOSS / Dolce & Gabbana / Chloe )
By Sunil Makan
Let's face it, who doesn't love a deal? There's nothing better than securing your much-loved beauty products like the best moisturisers or fragrance whilst making a saving - it just means that at the end of the month there are more coins left over in your purse, right.
It's also the perfect away to get ahead on all your Christmas shopping. What better way is there to treat the loved ones than replenishing all their beauty favourites or spoiling them with something you think they will totally like.
We've scoured the web to find the best fragrance deals for everything from Boss to Chloé.
For fans of floral fragrances
Dolce & Gabbana, The One & Only for Women, 50 ml, £39.15, was £65 (Save 52%)
What's in it:
Top notes: bergamot, violet
Heart: coffee, iris
Base: patchouli, vanilla
What does it smell like? An Oriental-Floral fragrance. The powdery floral notes of violet and iris compliment the bright notes of patchouli while creamy (but not heavy) notes of vanilla mingle with the faintest hint of coffee.
How long does it last? 3/5
Chloe, Love Story EDP, 75ml £62.75, was £89 (Save 29%)
What's in it:
Top notes: neroli
Heart: orange blossom, stephanotis jasmine
Base: cedar wood
What does it smell like? Creamy white flowers with a zing. The soapy and slightly green notes orange blossom lifts the otherwise heavy jasmine. Neroli adds a freshness to the cedar base.
How long does it last? 4/5
For fans of woody fragrances
BOSS women, 75ml £28.80, was £60 (Save £31.20, 52%)
What's in it:
Top notes: apple, bergamot
Heart: white florals, orange blossom
Base: sandalwood, olive wood, vanilla
What does it smell like?
How long does it last? 3/5
For fans of fruity fragrances
Marc Jacobs, Daisy for Women £35, was £59 (Save £24, 41%)
What's in it:
Top notes: wild berries
Heart: white violet, jasmine
Base: sandalwood
What does it smell like? Just the right-side-of-fruity, this now iconic scent smells like a field of wild berries that cut through creamy notes of jasmine.
How long does it last? 4/5
Sunil Makan is the Deputy Editor of My Imperfect Life.
With over 12 years of publishing experience, working on print publications and their digital counterparts, national newspapers and digital pure plays he is an Editor, Strategist, Content Producer and Creative Director.
In his most recent role, Sunil was the Associate Editor of British Marie Claire and prior to that he worked at ELLE, InStyle, Shortlist Media and freelanced at various other titles. Sunil's specialisms include Fashion, Beauty and Grooming, Lifestyle and Culture.
Lover of (in no particular order): Fragrance, Fine Wine, Champagne, Dior, Luxury Travel, Food, Chicken Wings.