Hugh Grant's plans for a potential Notting Hill sequel might just break your heart
The actor is onboard with Notting Hill 2 but he has one condition...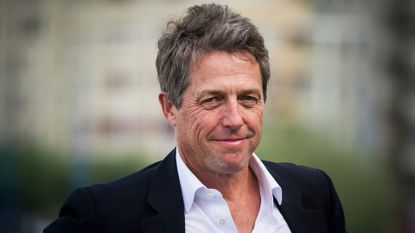 (Image credit: Getty Images:Photo by Juan Naharro Gimenez/WireImage)
If you've been yearning for a sequel to 90s romcom Notting Hill, then we come bearing great news. Hugh Grant, who stars in the classic alongside Julia Roberts, has revealed that he would welcome the idea of a second chapter to the film but with one major catch that you probably won't like.
The actor, who is renowned for being typecast as a well-spoken, English hopeless romantic with perfect hair in every Hollywood love story of the late 90s and early 00s, has admitted that he would reprise his role as William Thatcher. However, he only wants in if the story end in what he deems a more realistic situation - that they don't live happily ever after.
In a recent press conference promoting his new HBO show, The Undoing, Grant said: "I would like to do a sequel to one of my own romantic comedies that shows what happened after those films ended. To really prove the terrible lie that they all were, that it was a happy ending."
Talking about Notting Hill specifically, he then added: "I'd like to do me and Julia [Roberts] and the hideous divorce that's ensued, with really expensive lawyers, children involved in tug of love, floods of tears, psychologically scarred forever. I'd love to do that film."
So, it may not be quite what we had in mind for a part two. In fact, it's depressingly opposite to the future we had envisioned for Will and Anna (Robert's character), but it doesn't sound dramatic, and who doesn't love some on-screen drama?
To help refresh your memory, the first film sees Will, a British bookseller, who meets and inevitably falls in love with Anna, who is a high-profile American actress. Due to her social status and the nature of her work, the two face many obstacles before eventually becoming love's young dream.
We wonder what director Richard Curtis thinks of the idea of a bad ending? Either way, we'd definitely be watching it regardless.
Sagal is a journalist, specialising in lifestyle, pop culture, fashion and beauty. She has written for a number of publications including Vogue, Glamour, Stylist, Evening Standard, Bustle, You Magazine, Dazed and Wonderland to name a few.