This Japanese hand soap keeps selling out on Amazon - but now it's back
People are going crazy for this $18 Japanese hand soap, but why?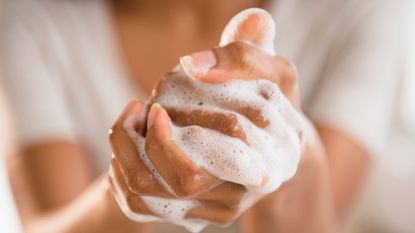 (Image credit: Getty Images)
If you haven't perfected the art of washing your hands this year, then you probably never will. The current pandemic has made us all extra conscious about how to best keep our hands clean for not only our own hygienic purposes (which should always be considered) but for the safety of others and preventing the spread of COVID-19.
A large part of washing your hands is, of course, all about the soap you use and one product in particular has been gaining all the traction. Japanese brand MyKirei by KAO is being praised for its Flower Foam Hand Wash which has gone completely viral since it was launched earlier this year.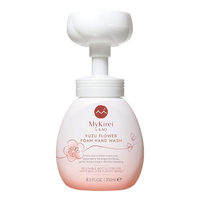 The hand soap, which is priced at just $18, blew up as soon as it hit shelves in April, selling out almost immediately. However, due to high demand, it has finally been restocked and is available to shop again. But what is so special about it?
Well, the main thing that has everyone going mad for it is that the special soap dispenses a perfect foam flower with every pump you squeeze out. Yep, that's right - we can envision all the Instagram reels and TikToks already.
Not only is it Insta-worthy, but the hand soap is also great for the skin. It's carefully portioned formula is infused with Japanese yuzu fruit extract that's high in vitamin C and can help brighten the skin. And if you're worried about constantly getting dry hands from all the washing, don't - the soap also includes rice water, which promises to keep your hands hydrated all day whilst fighting off all the germs.
"In today's world, we are all striving to find ways to make our environments cleaner and healthier, and our Flower Foam Hand Wash does just that," the brand's Director of Marketing, Marissa Vallillo told Byrdie. "We are reinventing the ritual of handwashing. With our innovative delivery system, the pump leaves behind a beautifully fragrant foam flower imprint with the simple push of your palm."
The product launched on Amazon last month and has already sold out twice. Now that it has ben restocked, we suggest you move fast as it won't be around for much longer if its track record is anything to go by.
And remember, take a minimum of 20 seconds when washing your hands!
Sagal is a journalist, specialising in lifestyle, pop culture, fashion and beauty. She has written for a number of publications including Vogue, Glamour, Stylist, Evening Standard, Bustle, You Magazine, Dazed and Wonderland to name a few.