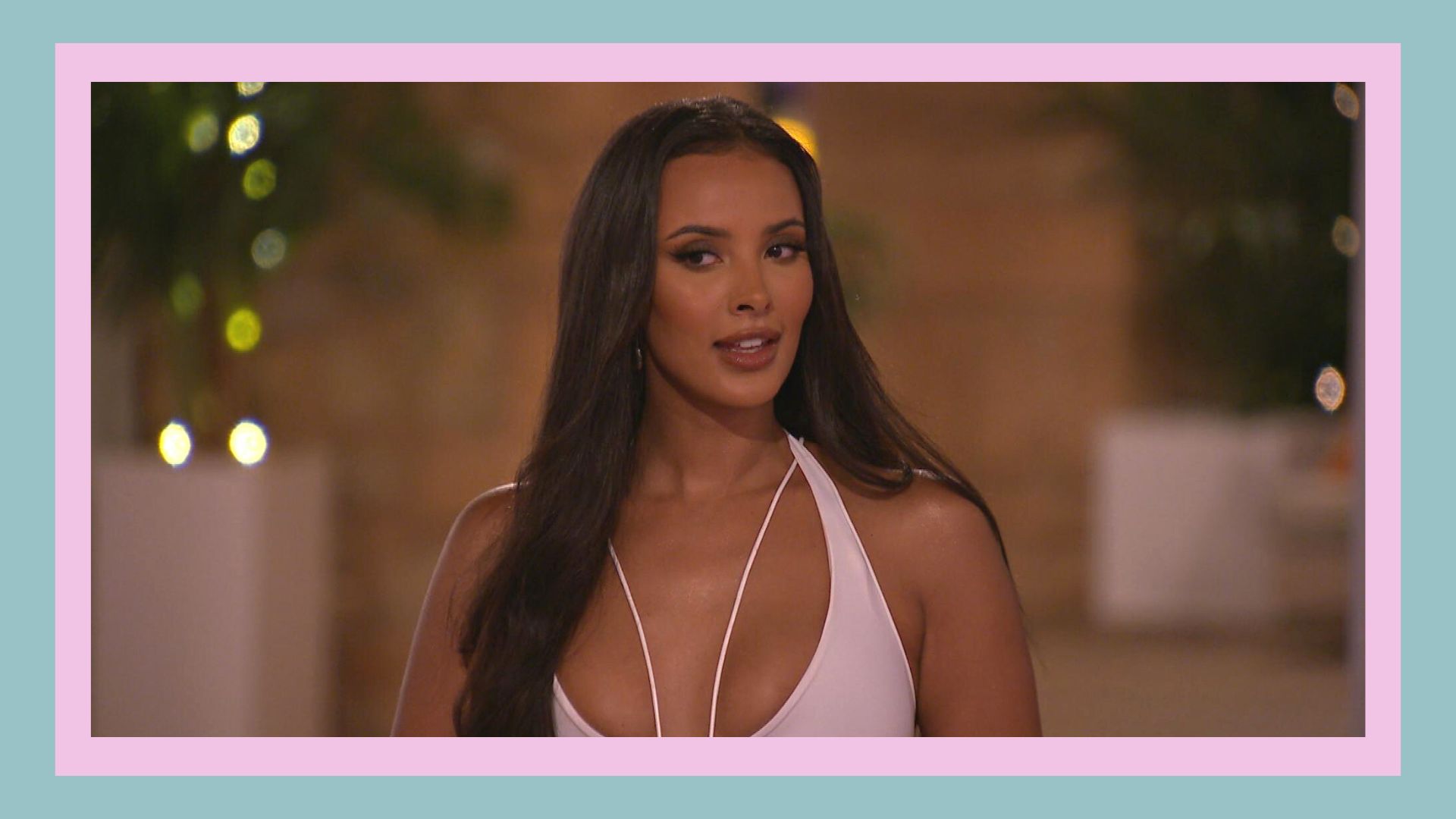 Love Island UK's Casa Amor recoupling is always one of the highlights of every season, with plenty of drama before, during and after the recoupling. And this year was no different...
The long-awaited Casa Amor episodes started on Friday (June 30), when Ne-Yo (yes, Ne-Yo!) led the girls into a van that took them to the second villa. The following three episodes showed us the OG islanders getting to know the newcomers, with some making some strong new connections (we're looking at you Cat) and others rekindling old flames (hey Zac and Molly!).
So what happened tonight when Maya Jama walked in? We followed along with the episode so you can get all the tea...
Key points from Casa Amor 2023 recoupling:
The new couples after the 2023 Casa Amor recoupling are:
Sammy and Amber
Whitney and Lochlan
Zachariah and Molly
Montel and Leah
Catherine and Elom
Mitch and Abi
Ella and Ouzy
And the single islanders are:
Refresh
So what are we in for during the 2023 Casa Amor recoupling?
According to sources, it will be a very dramatic episode that even shocked Miss Jama herself.
"Six islanders got dumped from the island - it was a mass axing. Everyone was crying and it was so tense - nobody could guess who would recouple and who would come back single", a source revealed to The Sun newspaper.
"It'll be an unmissable episode - even Maya Jama was shocked by some of the choices!"
Maya Jama confirms it will be a 'madness'
Retweeting the First Look video, Maya wrote: "I can confirm it's a madness.."
👀👀👀 I can confirm it's a madness.. https://t.co/eXMFGA9k7rJuly 5, 2023
See more
Let's not forget that last time Maya said an episode would be dramatic, we got Molly's shock dumping... So strap yourselves in!
Which couples are at risk of breaking up?
This year's Casa Amor left a lot of heads scrambled so let's have a closer look at what which couples are at risk of an uncoupling...
Zachariah and Kady
Prediction: Zachariah twists to recouple with Molly and Kady returns single
Zachariah was building a strong connection with Molly before she was unexpectedly dumped (they were one of the villa's strongest couples alongside Ty and Ella). Now that she's back, he's been very open about the fact that he wants to continue to pursue that connection.
Kady, on the other hand, was enjoying getting to know Zachariah but while she was still open to meeting new people, there were no sparks with the Casa Amor boys. This means it's likely she will walk back into the villa single and get the shock of her life when she sees Molly next to Zach. Someone seems to have a soft spot for returning islanders...
Montel and Leah
Prediction: They both stick with each other but drama will follow
Leah went to Casa open but quickly realized her heart was with Montel so our bet is that she will return alone.
Montel seemed to be closed off at first (he wore Leah's sleep mask to bed on the first night without her) but after some encouragement from the boys, he got a little bit too close to Tink. The two shared a kiss on the terrace and while he said on the confessional that he felt guilty and missed Leah, he still kissed and cuddled Tink in bed that night. So we predict that he will stick with Leah but will have some explaining to do some Movie Night...
Jess and Mitch
Prediction: Jess comes back alone and Mitch twists with Abi
These two are in a friendship couple so they could get to know other people without any regrets—which is exactly what Mitch did with Abi.
However, Jess was just starting to rekindle her connection with Sammy, after they were voted least compatible couple and banned from recoupling with each other for a while. She explored some of the boys in Casa but seemed to hint during a chat with Leah that her heart is with Sammy. So if she comes back single she will not be in a couple (as Mitch is definitely recoupling with Abi) so let's hope Jess isn't instantly dumped...
Catherine and Scott
Prediction: Catherine twists with Elom and Scott sticks with Catherine
Catherine is very into Elom so we can see her bringing him back to the main villa.
And while much was said about Scott's true intentions when it comes to Cat, the truth is he hasn't been moving mad while she's gone—which could mean he sticks with her.
Ella and Tyrique
Prediction: Ella twists with Ouzy and Tyrique sticks
Apart from seeing the shock on the girls' faces when they see Molly, this is the most awaited moment of the evening. While Tyrique was very resistant to becoming serious with Ella, he has actually remained faithful to her during Casa and has even admitted he could be in love.
It's a different story over in Casa though. Ouzy, someone Ella knows back home, seemed to be really turning Ella's head so she could twist to recouple with him and pursue that connection. After all, he's only had eyes for her while it took Ty several girls to realize what he truly wanted...
Single people: Whitney and Sammy
Prediction: Whitney comes back with Lochlan and Sammy recouples with Gabby
Whitney and Lochlan got on like a house on fire so it's almost certain she will come back with him.
Sammy is also single but was about to rekindle things with Jess until the Casa girls walked in. Since then he's explored connections with Gabby and Amber but seemed to prefer Gabby.
And we're off! Maya Jama walked in and the Casa girls lined up by the fire pit...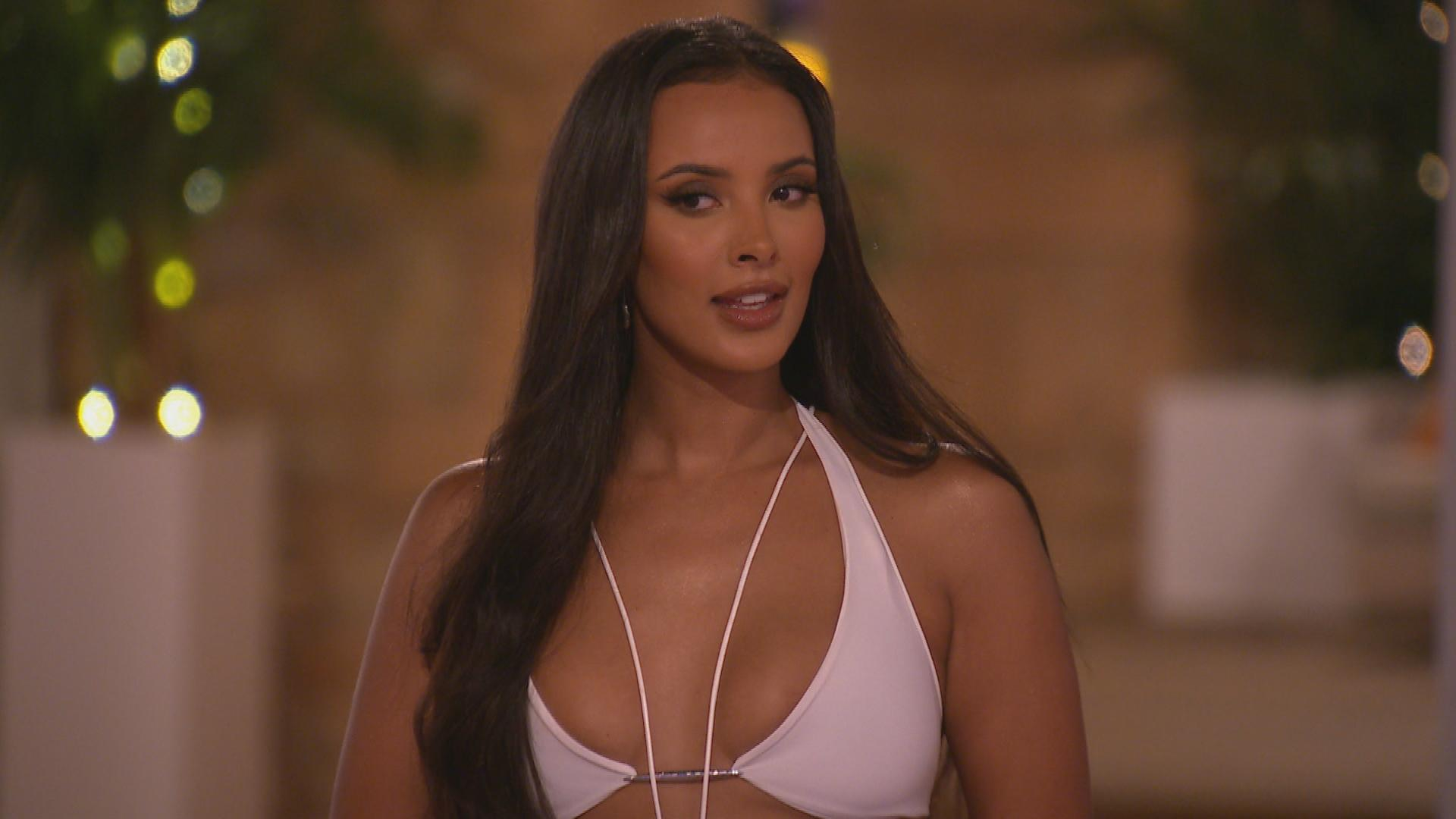 First recoupling and Sammy picks Amber! It was between her and Gabby.
Whitney also returned with Lochlan by her side and they look *very* cute.
Next up is Zachariah who decided to recouple with Molly!
Kady's turn and she came back alone. She was also surprised to see Molly!
Things were very tense between Zachariah and Kady so we can expect a tough conversation...
Next up is Montel and he decided to stick with Leah—Tink does not look happy...
As expected, Leah returns to the villa alone.
As Montel says how excited he is to be back with Leah, Tink says he's fake under her breath... She also reveals that Montel told her they have more in common than him and Leah and that they kissed and did other stuff in bed.
Next up is Scott, who decided to stick with Catherine.
Catherine comes back to the villa with... Elom.
Scott is not happy that Catherine came back with someone else... another tense conversation to be had post recoupling. Ouch!
Scott really said let's fact check 🫢 #LoveIsland pic.twitter.com/0JXWViBGraJuly 5, 2023
See more
Time for Mitch to make a decision and—unsurprisingly—he recoupled with Abi.
Jess (who was in a friendship couple with Mitch but rekindling things with Sammy) comes back alone.
Jess is happy that Mitch found someone but disappointed that Sammy found another connection with Amber. She's also one of the few girls who actually noticed Molly is back!
Okay, deep breaths everyone—it's time for Tyrique and Ella. Speaking before his decision, Ty said it's been a 'difficult few days' without Ella and that he hopes she would have stuck with him.
Ty decides to stick—no surprises here, he didn't pursue any of the Casa girls.
And Ella comes back with OUZY!!
Shocked faces around the firepit and Tyrique looks very very annoyed.
The fallout begins! Ella says she's surprised that Ty remained single because he might have missed the game.
"She was never mine, just my turn. Hope she's happy because we're done completely", Ty said.
Ella says she hoped they could carry on but he continues to say he's done with their relationship.
Ella tried to speak to Ty but he turned his back and told Kady: "There's not a chance in hell that I will go back."
In the preview for tomorrow, Ty says again he's done with Ella... And there's more trouble coming for Leah and Montel and Catherine and Scott.
So with the Casa Amor recoupling all done, here are the new couples:
Sammy and Amber
Whitney and Lochlan
Zachariah and Molly
Montel and Leah
Catherine and Elom
Mitch and Abi
Ella and Ouzy
And the single people are:
The reactions from the viewers are in
General consensus was that this was a very good episode—drama on drama on drama...
Molly has been back for a few days but the girls didn't know—and they didn't seem to notice at all...
Most reactions are about Ty and Ella—with some feeling sorry for Tyrique but others glad that Ella recoupled, considering how much Ty 'missed the game' before...