When does Love Island go on ITV hub?
We don't like waiting and luckily ITV knows that...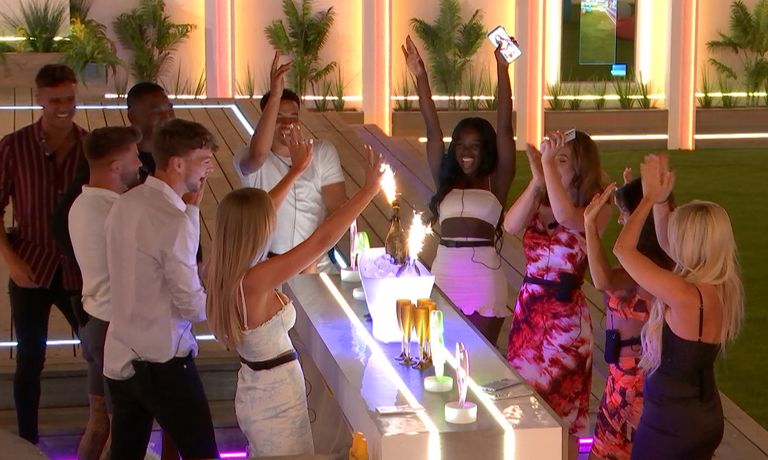 (Image credit: ITV)
After what felt like an eternity, Love Island returned to our screen last month—but when do the episodes go on ITV Hub?
From the awkward initial coupling, uncomfortable rejections, and what seemed to be the start of some new friendships for now—not to mention all the Love Island memes we've been craving for the past two years—it's been an eventful start to the summer of love, though we're still unsure about the strength of the couples despite Casa Amor being right around the corner. 
But before we get too carried away with everything, those of us who can't access ITV2 live on our TVs need to make sure we actually know how to watch Love Island each night before all the spoilers flood Twitter. So, when does Love Island go on ITV hub? 
Many of us watch the show via the streaming platform for ITV shows whether we're in the country or not, thanks to the special powers of a VPN. But how long do we actually have to wait for the show to become available on there, after it has aired on TV? Here's everything you need to know... 
It's safe to say our Islanders really know each other now 👀 #LoveIsland pic.twitter.com/iEb5D4P37wJune 29, 2021
See more
What time does Love Island go on ITV hub?
Daily episodes of Love Island, which air on ITV2 at 9 pm (BST), will be available on ITV Hub as soon as the show has finished on IT2 which is usually at 10 pm/10:30 pm (BST). This is different for the Love Island finale, however, which is aired as a live show and will therefore take a couple of hours before it is added to the ITV hub. 
As explained on the ITV Hub website, most shows—this includes dramas, soaps, and anything that isn't live—becomes available on the streaming platform as soon as the program has finished on TV. 
"We want you to be able to watch our shows when it suits you, so we aim to get them onto the ITV Hub as soon as possible. Many shows, such as the soaps, dramas, and documentaries will be available to watch just after they've finished on TV," reads the website. "However, live shows like This Morning, The X Factor, and sports matches may take a little longer but should be available a couple of hours after they've finished."
Alternatively, those who don't have ITV2 on their TVs (and are based in the UK) can watch the channel live on ITV Hub too. So really, there's no excuse to miss the show! 
Sagal is a journalist, specialising in lifestyle, pop culture, fashion and beauty.  She has written for a number of publications including Vogue, Glamour, Stylist, Evening Standard, Bustle, You Magazine, Dazed and Wonderland to name a few.