L'Oréal Paris just launched a brand new retinol serum and it's a bargain
With 0.3% retinol, the formula is set to be a game changer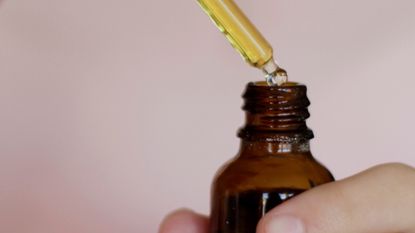 (Image credit: Getty Images)
Keeping up with the latest skincare products can be hard, especially when it feels like there's a new drop every week. But that hasn't stopped us from getting excited about the brand new Revitalift Derm Intensives Night Serum by L'Oréal Paris.
The highly-anticipated serum is the latest release by the beauty giant and not only does it promise to work wonders thanks to its 0.3% pure retinol, but unlike most skincare products with hero ingredients, it won't cost you a fortune.
As we're all well aware by now, retinol is worshipped in the beauty industry for being a holy grail ingredient that counter acts signs of ageing on the skin. Powerful to say the least, it can fight everything from fine lines and wrinkles to uneven textures and visible pores.
VIEW NOW: L'Oreal Paris Revitalift Derm Intensives Night Serum, 0.3%, $29.76, Amazon
This serum is only available in the US for now - try these great alternatives instead if you're in the UK:
The serum is part of L'Oréal's Derm Intensives range, which aims to hone in on one prime ingredient per product to make it more effective. In this case, L'Oréal's team of dermatologists focused on getting the right percentage of pure retinol in the formula which ended up being 0.3.
Speaking to Allure, Rocio Rivera, the vice president of scientific communications at L'Oréal Paris said: "Retinol is highly unstable. You have to be very careful how you formulate. You can put as much of it as you want in the product, but if it's not formulated correctly, it just doesn't do what it's supposed to be doing."
Rivera also told the publication that her team tested the serum for over 16 hours using leftover human skin from tummy tucks (yes, really!), so it's safe to say they've been very thorough.
Of course, retinol isn't the only ingredient used in the serum. It's actually also packed with lost of other amazing things like vitamin C, which works to stimulate collagen production and reduce spots; hyaluronic acid to hydrate the skin and improve skin metabolism; vitamin E, an antioxidant and the skin's natural protective barrier; and jojoba oil, which moisturizes the skin. To top it all off, the serum also contains aloe vera and green tea.
We're placing our order as we speak...
Sagal is a journalist, specialising in lifestyle, pop culture, fashion and beauty. She has written for a number of publications including Vogue, Glamour, Stylist, Evening Standard, Bustle, You Magazine, Dazed and Wonderland to name a few.