This pore-sucking Neogen mousse had a 26,000-person waitlist and is now on sale
The Neogen Pore Mousse is back and on sale!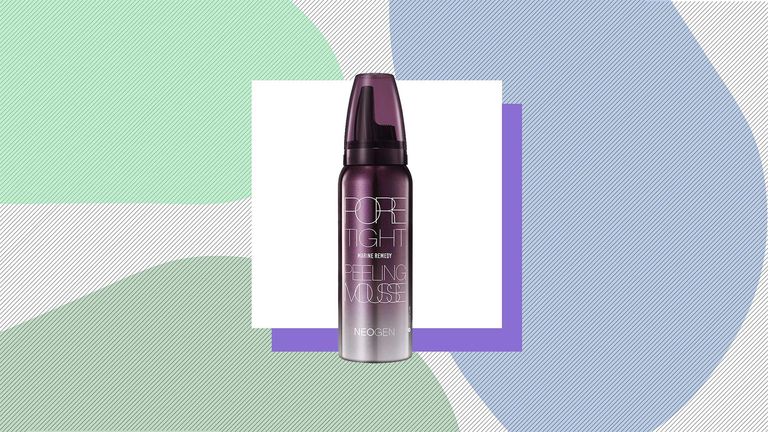 (Image credit: Neogen)
When Google searches for a product, like the Neogen Pore Mousse, shoot up to over 50,000, it's fair to say we're like bloodhounds on the scent of the story. 
For the uninitiated, this foamy facial peel went viral on TikTok (3 million views, over 500,000 likes) thanks to a video of The Beauty Spy's co-founder, Ryan Sullivan, demonstrating just how much it over-delivers on deep cleaning your pores.
He puts the foam in his hand, rubs it into his face using circular motions, then rinses it off, and uses a washcloth to wipe the remaining dirt and gunk from his skin—and you can plainly see black specks all over the white towel. 
Cue, everyone loses their collective shit - including myself - and the product sells out within four hours and racks up a 26,000-person waitlist.
So far, so impressive. But does this stuff work?
Actually yes. Packed with alginic acid, the Neogen Pore Mousse acts like a vacuum to capture the dirt, blackheads, dead skin cells and other unspeakables that make pores look stretched and skin 'meh'.
And guess what? Not only is it back in stock, but right now you can snap up the Neogen Pore Mousse on sale ahead of Black Friday.
The Beauty Spy has dropped its  Holiday Bundles, featuring the Neogen Pore Mousse and its sister product, Pore Right Serum, for just $50. Basically, what that means is each product is now just $25 each, as opposed to the normal retail price of $28 and $38, respectively.
Talk about satisfying, right?