This pore-sucking Neogen mousse had a 26,000-person waitlist—here's why
People can't get enough of the Neogen Pore Mousse!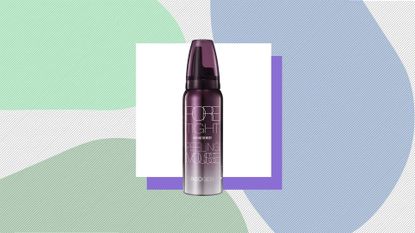 (Image credit: Neogen)
When Google searches for a product, like the Neogen Pore Mousse, shoot up to over 50,000, it's fair to say we're like bloodhounds on the scent of the story.
For the uninitiated, this foamy facial peel went viral on TikTok (3 million views, over 500,000 likes) thanks to a video of The Beauty Spy's co-founder, Ryan Sullivan, demonstrating just how much it over-delivers on deep cleaning your pores.
He puts the foam in his hand, rubs it into his face using circular motions, then rinses it off, and uses a washcloth to wipe the remaining dirt and gunk from his skin—and you can plainly see black specks all over the white towel.
Cue, everyone loses their collective shit—including myself—and the product sells out within four hours and racks up a 26,000-person waitlist.
So far, so impressive. But does this stuff work?
Actually yes. Packed with alginic acid, the Neogen Pore Mousse acts like a vacuum to capture the dirt, blackheads, dead skin cells and other unspeakables that make pores look stretched and skin 'meh'.
Last year, the product was up for grabs in Black Friday sales and we're crossing our fingers for the same again this time.
Last year, the Beauty Spy 's Holiday Bundles featured the Neogen Pore Mousse and its sister product, Pore Right Serum, for just $50. Basically, what that meant is each product was available for just $25 each, as opposed to the normal retail price of $28 and $38, respectively.
Here's to hoping history repeats itself.
Fiona Embleton is a multi-award-winning beauty editor who has tested over 10,000 products in her 10 years + of writing and shooting beauty stories. For the past four years, she was the Senior Beauty Editor at Marie Claire, having previously worked in the role of Beauty Editor at both Stylist and Cosmopolitan. She has recently gone freelance and alongside My Imperfect Life, she has written for titles including ELLE UK, ELLE Canada, Buro 247, Harper's Bazaar Arabia, Vogue Scandinavia, and ES Magazine. Beauty journalism allowed her to marry up her first-class degree in English Literature and Language (she's a stickler for grammar and a self-confessed ingredients geek) with a passion for make-up and skincare, photography, and catwalk trends. She loves jumping on the latest internet-breaking beauty news, dissecting the best red carpet looks, and having the crème de la crème of dermatologists, make-up artists, and hairstylists on speed dial so she can tap them for the best advice. She's a discerning beauty shopper and knows it can be confusing trying to navigate what's hype and what really works. So if she really likes something, you can trust that she has reached that opinion by vetting it against everything else she's ever tried. Her career highs? Interviewing Cate Blanchett and winning a Jasmine Award for the deeply personal feature Cancer Stole My Mother's Scent.