When do the new episodes of The Bachelor come on Hulu?
Season 25 had us gripped but when will new episodes be available?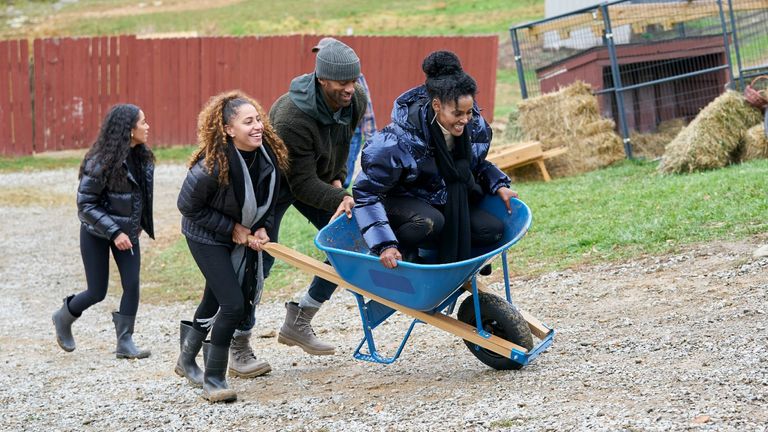 (Image credit: Craig Sjodin / Contributor Getty)
The Bachelor season 25 is getting to that nail-biting moment where the rose ceremony is looming so there are a few tough conversations coming up - and they're so tough, you won't want to miss them.
Most fans of the ABC show will be familiar with how to watch The Bachelor but if you're wondering when the next episodes are coming to Hulu, fear not—for we have all the details.
Season 26 has not yet been confirmed or canceled so fans will have to wait a little longer for details on this. But until then, there are plenty of season 25 episodes to feast your eyes on.
When do the new episodes of The Bachelor come on Hulu?
The time when new episodes of The Bachelor come on Hulu actually depends on the type of package you have.
Hulu Deluxe service
Hulu introduced its deluxe service—Hulu + Live TV—which gives customers access to the Hulu streaming library, plus the ability to "tune in" to live TV on certain partnered channels.
Subscribers to this service pay $61 per month to be able to watch episodes of The Bachelor live as they air on regular TV or on-demand at their convenience.
Simply tune in as if you're just watching ABC the "normal" way.
Hulu (standard)
If you don't have Hulu + Live TV but have the standard streaming version, you'll have a little bit longer to wait to watch each episode of The Bachelor—so make sure your friends don't release any spoilers!
But it's not a long wait, because every episode arrives on Hulu the morning after it airs on ABC, which is usually no later than 9 am on Tuesday following its Monday primetime airing.
But if you're feeling a little nostalgic and want to reminisce on the past episodes you won't be able to do that on Hulu, as it's only streaming the current season and not past seasons.