Ryan Reynolds just stole our hearts with the message he sent to a 9-year-old
So adorable!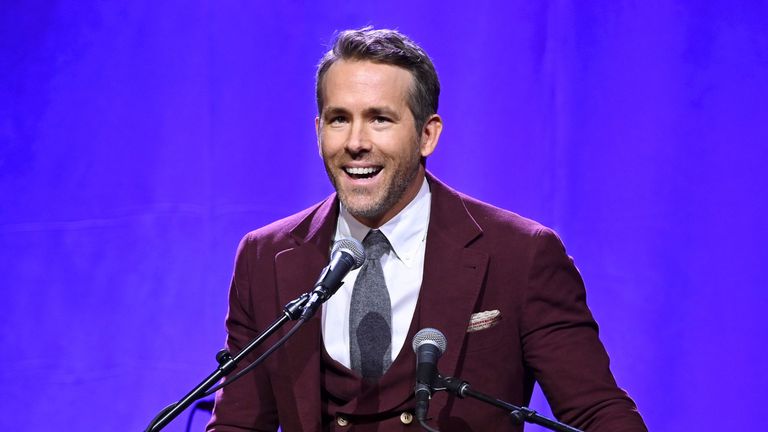 (Image credit: Noam Galai / Stringer)
'Tis the season for giving and Ryan Reynolds melted our hearts when he pulled out all the stops to ensure a nine-year-old boy didn't feel alone on his birthday.
The Deadpool actor, who is married to Blake Lively, sent a super sweet message to cheer up a fan named Damien. The little boy had recently moved schools and his dad Tommy asked for people to send birthday cards to his son, but they weren't expecting his favourite superhero to respond.
In the video to Damien, Ryan said: "I heard you're a big fan of Deadpool (I am too). I relate to your story a lot because I also went to a new school when I was a kid, a couple of them actually."
And the star made some heartfelt confessions of his own too...
Ryan continued: "And I remember how alienating that felt, and I remember how alone I felt and unseen I felt. As I've become a borderline grown-up, I would say that one of the things I've come to realise is that when you feel you're suffering and when you feel bad about something, usually it's because you feel like you're the only one. Usually it's because you feel like you're totally alone."
He also sent his wishes from afar in the hope that the little boy didn't feel on his own anymore.
"I think the reason that people have grabbed onto this story, about you and what you're going through is because they relate to it. All across Canada, people all over the world, they're saying, 'That's me, I feel just like Damien,' so I guess the point is, you're not alone," he added.
And with filming underway for Deadpool 3, it is super sweet that Ryan took time out from his busy schedule filming with Marvel Studios to make the recording.
But it's not the only generous thing Ryan has done, this Thanksgiving he and wife Blake donated a whopping $500k to a Covenant House in Vancouver and Toronto to help support the homeless and at-risk youths.
Their donation, "an incredible act of kindness and philanthropy", will go to support, "homeless, at-risk, and trafficked youth across the nation", according to the Covenant House Vancouver blog.
So adorable!