Sephora cuts back on security and adds Black-owned brands
Sephora responds to years of backlash for the company's lack of diversity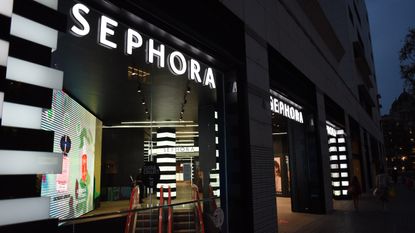 (Image credit: Getty / SOPA Images )
Sephora houses some of our most loved beauty brands, so whether you're after a new mascara, want to try the latest drop from Tarte, or are simply on your way to pick up the best BB creams, Sephora has you covered.
But lately, the store has been getting a lot of media coverage after Black shoppers called out the store's lack of diversity and racial bias—and it's not the first time this has happened.
After an incident in one Sephora store, R&B singer SZA took to Twitter to vent her frustrations after she was accused of stealing, tweeting: "Can a b*tch cop her Fenty in peace er whut ."
The store since apologized and has now promised to change its structure, cutting back on security guards and introducing more Black-owned brands in the effort to rally behind equality.
Lmao Sandy Sephora location 614 Calabasas called security to make sure I wasn't stealing . We had a long talk. U have a blessed day SandyMay 1, 2019
See more
A spokesperson for Sephora said: "We recognize that racial bias affects our stores, just as it affects all retailers."
Chief marketing officer Deborah Yeh continued: "Discrimination, and unfair treatment is woven into institutions across America, and retail is not excepted."
While Jean-André Rougeot, President and CEO of Sephora Americas commented: "At Sephora, diversity, equality, and inclusion have been our core values since we launched a new kind of beauty retail destination in the U.S. over 20 years ago. But the reality is that shoppers at Sephora, and in U.S. retail more broadly, are not always treated fairly and consistently."
Sephora now aims to help Black entrepreneurs by including 16 Black-owned brands by the end of the year along with implementing new customer-greeting strategies to prove that all shoppers are treated the same consistently.
They are also reducing large-scale security guards and police officers in and around its 500 U.S. stores.
Since December 2020, Kudzai has worked as a trainee journalist at FUTURE, writing about fashion, entertainment and beauty content for My Imperfect Life.

Kudzai previously worked as a freelance fashion wardrobe stylist, directing magazine photoshoots and coordinating the fashion direction of recording artists.

A fully qualified Journalism and Media graduate from De Mont Fort University, Kudzai graduated in the summer of 2020.