Singles' Day sales: the Singles' Day you can still get today
Singles' Day sales are coming on 11 November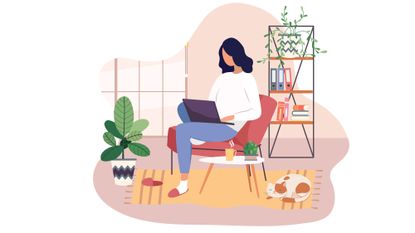 (Image credit: Getty Images)
Have you heard of Singles' Day sales? Well, it's November, which means Christmas is just on the horizon and retailers and brands will be offering deals galore for shoppers.
But alongside the well-known Black Friday and Cyber Monday deals at the end of the month, there's also an event this week which promises to be the biggest shopping festival in the world in 2020 - Singles' Day and the Singles' Day sales.
Singles' Day sales: the best discounts and deals
So what deals are on offer? Whether you're shopping for Christmas, or treating yourself this Singles' Day, we've put together a list of all the best promotions happening this year.
What is Singles' Day?
For those who aren't familiar with Singles' Day, or Double 11 as it's also known, it began as an unofficial Chinese holiday to celebrate being single, with the date intended to symbolise solo living.
It was founded in the 1990s by university students as an anti-Valentine's day celebration, but turned into a huge one-day shopping event in 2009 by Chinese e-commerce giant Alibaba.
While the event is similar to Prime Day or Black Friday, it's a lot bigger. It consistently generates billions of dollars for Alibaba, with sales last year reaching a record $38 billion, according to CNBC. This compares to the $29 billion in online sales across the post-Thanksgiving weekend, according to Adobe Analytics.
Last year, Taylor Swift headlined at the Singles' Day concert in Shanghai. Brands who took part included ASOS, Estée Lauder, Nike, Adidas, Urban Outfitters and Kim Kardashian's beauty line.
While it's still a relatively new shopping event in the US, it's becoming more global this year, says Forbes, with around 250,000 brands and 5 million merchants expected to take part.
With it falling in the same month as Black Friday and Cyber Monday, that means plenty of deals and discounts for shoppers in November.
When is Singles' Day?
The official date for Singles' Day this year is Wednesday 11 November (11/11). But, much like Black Friday deals, some sales won't just be for the day but for an extended period of time. Chinese retailer JD.com for example has already begun sales, with promotions starting on 21 October and ending on 13 November.
Beth Gault is a freelance journalist and editor. She is the former news editor at fashion magazine Drapers and has written for multiple titles across lifestyle and business media, including GoodtoKnow and Woman's Own. She loves chatting about ending period poverty, is a self-confessed coffee snob, and is never one to turn down a good book.