New study reveals how many women *actually* orgasm during sex in straight partnerships
Proof that the orgasm gap is a real thing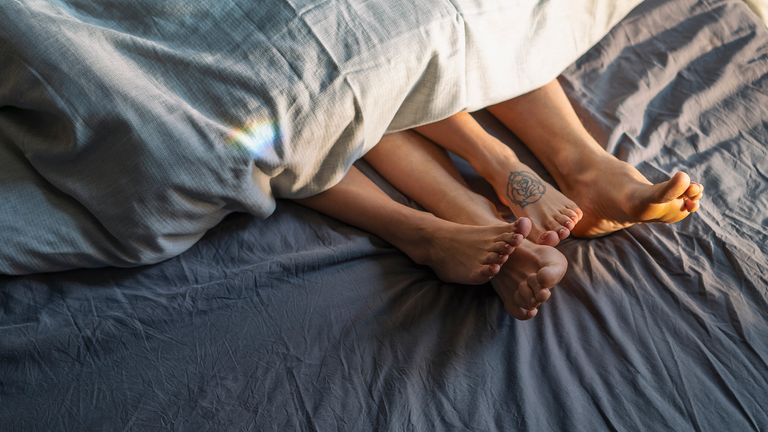 (Image credit: Getty Images)
Struggling to come with your partner? You're not the only one, as a new study has revealed something of an orgasm gap between straight men and women—making a strong case for using the best app controlled vibrators with your partner.
Sex toy brand LELO surveyed 4,400 heterosexual couples in the UK about their sex lives, including how often they orgasm during sex.
The results showed that the men were significantly more likely to orgasm during sex than the women, at 66% of the time vs 43% of the time. Meanwhile just shy of one in 20 of the women had never orgasmed with a sexual partner.
So, why is there such a marked difference? LELO's sex and relationship expert Kate Moyle notes that the gap seems to be limited to heterosexual partnerships.
"The orgasm gap doesn't exist when women are having sexual experiences with women, which suggests it is gendered," she told Red. "Arguably the orgasm gap is a cultural problem, a lack of education and to do the overriding focus on intercourse rather than on other forms of sexual stimulation, even when the majority of women orgasm from clitoral stimulation."
Many historical studies have documented that the majority of women don't regularly climax through penetration alone. More recently in 2017, however, the Family Planning Association found that over 80% of women couldn't achieve orgasm this way.
"It's not all about taking the focus off penetration, but ensuring that people are aware then when women are aroused, the clitoris becomes erect like the penis," Moyle continued. "And [that] this means the internal structure can be stimulated and can create pleasurable sensations through intercourses, but arousal and being turned on is key."
If you feel you could do with reaching the big O more often, communication is key, so it's definitely worth having a chat with your partner about changing things up in the bedroom. You'll be grateful you did in the long run!
Lucy is a beauty journalist who has written for titles including Marie Claire, Cosmopolitan, Women's Health, InStyle and Woman & Home, and regularly contributes to My Imperfect Life. Most recently she was Junior Beauty Editor at Marie Claire. Covering skincare, haircare, make-up and wellbeing, her job involves anything from picking the brains of the world's top dermatologists to swatching the latest and greatest foundations. When she's not got beauty on the brain, you're most likely to find her spending time with dogs (her sister owns one very sassy cockapoo), reading or sleeping. She's also a big fan of RuPaul's Drag Race, rosé and and house plants that stay alive.