A third of us aren't washing our faces properly - here's how to get it right
A new report has revealed that consumers all over the world either don't know how often they should wash their face or are skipping the step altogether...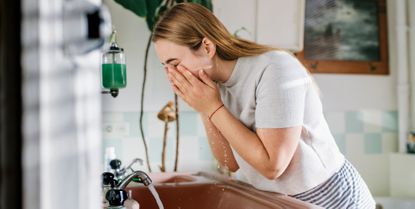 (Image credit: Getty Images)
How often do you wash your face? Daily? Twice daily? Not at all? You may think you know the answer, but it turns out lots of us aren't doing it properly.
In order to keep your skin healthy and functioning well, it's important to wash your face twice daily to remove dirt, pollution, make-up and general debris.
But recent research conducted by skincare brand CeraVe has found that 30% of people don't think they need to wash their face every night – with that figure shooting up to 43% of UK-based consumers.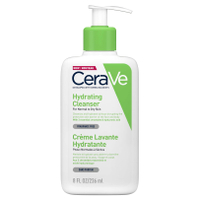 Of those who didn't wash their faces in the evening, 22% didn't think it was necessary to do so. The research also found that 9% of consumers don't cleanse daily at all, with that number higher again in the UK at 14%.
"No matter if you have dry, oily or sensitive skin, a cleanse is essential and forms part of the foundation to a healthy skin routine, which your skin will thank you for, for years to come," explains clinical skin expert Dr Ifeoma Ejikeme.
"When we have impurities from the day left on the skin this increases the risk of breakouts, and free radical damage and will reduce the effectiveness of any other products placed on the skin."
Dr Ejikeme also stresses the important of using a proper facial cleanser – not just soap and water, or water alone.
"Imagine a dish of lasagne. Once you've eaten it, you're left with a greasy dish. If you wash it with water alone, it won't fully be clean," she explains. "And our faces are exposed to much more than that dish is.
"Overnight bacteria and sweat can build up on the surface, while during the day, it's subjected to make-up, dirt, and pollution. Just like that plate of lasagne, we too need more than water or bar soap. Instead our cleanser should be matched to our skin needs.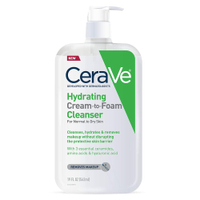 She continues: "Do also note that traditional bar soaps are often highly irritating to the skin as they aren't created to respect the skin's barrier and acid mantle."
The study investigated the cleansing habits of 500 men and women between the ages of 18 and 60 from 11 different countries worldwide.
So, to recap: we should all be washing our faces twice daily, morning and night using a proper facial cleanser – not soap or simply water.
Lucy is a beauty journalist who has written for titles including Marie Claire, Cosmopolitan, OK!, woman&home and Women's Health, as well as regularly contributing to My Imperfect Life. Her work covers everything from skin and haircare tips to trying and testing the latest beauty launches, and interviewing celebrities and experts. A certified dog person, her other interests include mental wellbeing, books, piña coladas and not getting caught in the rain.