I ditched my fancy skincare routine for these CeraVe products
From seven products down to just three CeraVe products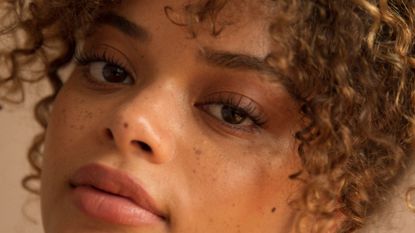 (Image credit: Credit: Ava Welsing-Kitcher)
When a skin disaster struck, it was time for Ava Welsing-Kitcher to go back to basics and give her skin just the essentials. Two years later, CeraVe products have replaced many a luxury beauty buy as a firm favourite. Find out why the cult brand has won over so many…
I'm a product fanatic. It's the novelty of breaking open a new seal, dipping a pinky finger into the untouched creamy oasis of a perfectly brand new product, and waiting enraptured to see how it'll transform some area of me. And my job as a beauty journalist has both boosted and lessened my obsession, to the point where I'm either in the depths of product fatigue or bursting with excitement at the unopened packages before me on my desk. Being able to try endless new products meant I quickly built up a very expensive luxury skincare routine, which I would eventually swap for mostly one brand: CeraVe.
Before discovering the cult American drugstore brand, my routine consisted of several lengthy steps. I was drawn in by weighty, flashy packaging and hard-to-pronounce ingredients, and kept using items even if they didn't seem to really be doing anything - simply because I couldn't bear to get rid of something so expensive. I did have a few products which my skin loved, that I continue to use to this day. But after a combination of work stress and lack of sleep, I developed eczema all over my face and neck, and was prescribed a back-to-basics routine by consultant dermatologist Dr Justine Kluk. CeraVe was cited as one of her favourite brands to use for eczema, for its cocktail of ceramides that help rebuild the skin's barrier after it's been disrupted and hyaluronic acid.
Eager to cut my routine down - everything I applied had either burned or itched - and try to get my skin back to normal, I prioritized lots of sleep and a "skipcare" approach. The Korean skincare trend arose a couple of years ago as a sort of antidote to those 12-step sequences that put K-beauty on the map in the Western world. Instead of applying endless essences, sheet masks and serums, products that combine ingredients or steps are favoured - think cream-to-foam cleansers instead of double cleansing with two, or moisturizers packed with ingredients you'd usually find in a serum. My routine was shaved down from seven products to three, eliminating serums, masks, and toners in favour of just a cleanser, moisturizer, and SPF.
The CeraVe products that saved my skin
CeraVe's Hydrating Cleanser
I picked CeraVe's Hydrating Cleanser for my morning and night cleanse, and to this day (two years onwards) it remains as probably my most staple skincare product. The ceramide-rich formula helps to restore the building blocks of our skin and rebuild the barrier function, which gets broken down easily thanks to things like environmental aggressors, overuse of acids, and harsh cleansers. Whenever my skin has reacted to something, I know I can always rely on this cleanser to restore it back to normal. And unlike some other cleansers, it never leaves my skin feeling tight or dry - that's largely thanks to hyaluronic acid, which pulls in water from the atmosphere into the skin and keeps it hydrated.
CeraVe AM and PM Facial Moisturizing Lotions
For moisturizing, I had the CeraVe PM Facial Moisturizing Lotion for nighttime, and the SPF25 version for the day. Both mimic the formula found in the Hydrating Cleanser: packed with ceramides and hyaluronic acid, fragrance free and non-irritating. Because so many dermatologists advise using at least SPF50 day to day, I layered on a non-comedogenic sunscreen that wouldn't make my brown skin look chalky, such as Heliocare's Oil Free Gel or Murad's pollution-beating City Skin Age Defense. I've now changed to Medik8's White Balance Everyday Protect, which helps to reduce pigmentation and keeps future blemishes at bay with niacinamide.
While my skin repaired itself (largely due to increased sleep, but the new products kept further inflammation at bay), I began to love the benefits of having such a pared-back routine. I still kept my luxe skincare proudly displayed purely for the aesthetic, but nothing could beat the fact that I'd won back so much time with such a reduced routine. I'd initially taken the CeraVe samples home from the office with me, but when I ran out I rushed to order more. Even once the eczema disappeared, I would continue to make CeraVe a staple in my skincare routine and recommend them to everyone who asks me skincare questions. While I sometimes take a hiatus and do test lots of other things (some of which I end up loving too), I always return to my three staple products - and if I have a shoot or a special occasion coming up, I go back to basics to ensure my skin doesn't freak out.
Since my eczema outbreak, the brand has launched new products which have made it into my lineup: the SA Smoothing Cleanser that clears away my hormonal breakouts with salicylic acid and CeraVe's Hydrating Cream To Foam Cleanser. It's almost the same as the original Hydrating formula, except the very gentle foaming action gives a deeper clean, especially when it comes to lifting off makeup. My skin does feel a tiny bit tight after using these two, so I save them for when I'm in need. Knowing that I always have something to fall back on is really comforting after such a skincare scare, and the fact that everyone I've recommended the brand to has fallen in love firmly cements its status as a holy grail.
Ava Welsing-Kitcher is a freelance beauty journalist who's earned her stripes at InStyle, Stylist, and The Sunday Times STYLE. Though she can write about anything beauty and wellness, her main passion is hair - especially curly and afro textures. You can find her trawling through ingredients lists and product samples to really get to the bottom of what makes an excellent beauty buy.