These F*ck Trump lipsticks are the perfect shades to wear on election day
Lipslut are donating 100 percent of earnings from the sale of these five shades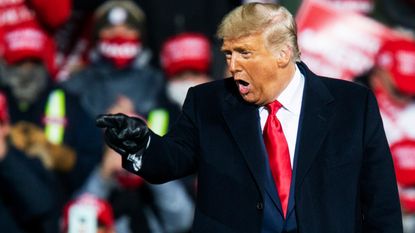 (Image credit: Eduardo Munoz Alvarez / Stringer)
Election day is here and while it's set to be an emotional day (check out our guide on how to cope with election anxiety), there is some good news.
Beauty brand Lipslut are pledging to donate 100 percent of earnings from their brilliantly titled F*ck Trump collection to organizations fighting for voter's rights up until the close of the day (get in there fast!).
To date, they have donated over $200,000 towards women's issues from sales of their gorgeously matte lipsticks so it's your last chance to get in on the action and help make a difference. The F*ck Trump collection consists of slick shades that'll upgrade your look in an instant, each with a witty title to match.
Brilliantly bright 'Locker Room Talk' is a statement red shade that slides on with ease before drying down to a bold matte finish.
Deeply rich Fuchsia shade 'Fake News' literally looks good on anyone. If you're wary of going too bold, this is the shade to try - it's not too OTT but gives a good wash of colour.
For something slightly more subtle add 'Tax Returns' to your cart, this dusty deep pink complements minimal makeup for a fresher look.
Katie Sones, founder of Lipslut believes in changing the world one face at a time, coming up with the idea for the brand on the night of Trump's inauguration, back in 2017. She's gone on to raise hundreds of thousands of dollars in support of women's organizations worldwide, believing "beauty can empower people to fight the issues affecting their communities through everyday purchases".
So what are you waiting for? If you haven't already voted, stick on your fave lip shade and hit the polling stations.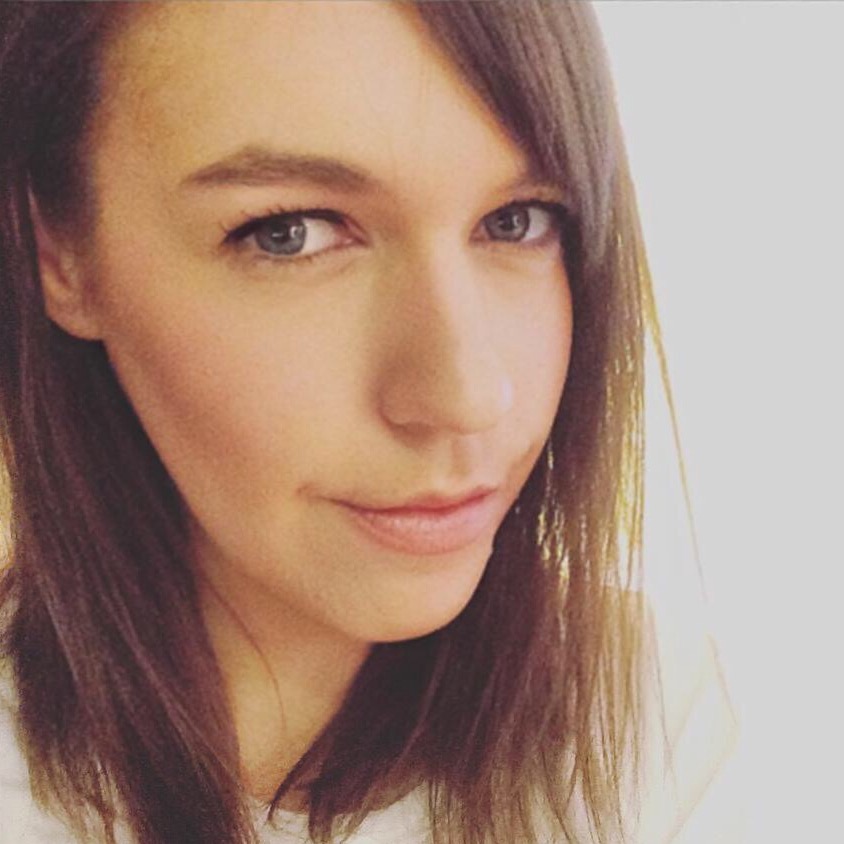 Lydia is a freelance travel writer, and Lifestyle News Editor at My Imperfect Life
Her travel writing has been published in BBC Good Food, Oh magazine, Harper's Bazaar UK, Town&Country, ELLE UK, MailOnline, Woman, and woman&home
She began her career compiling fashion and beauty pages for teen magazines at the BBC where she interviewed and styled some of the world's biggest pop acts—from Taylor Swift and Demi Lovato to One Direction—before joining celebrity magazine Now, as Fashion and Beauty Director, and later Woman magazine as Lifestyle Director.
Travel has been a constant passion over the course of Lydia's 14-year career. At 19, she took her first solo trip to Guatemala, Belize, and Mexico and has gone on to explore parts of 53 countries, returning to many often.
At 23, she quit her job and traveled out of a backpack for a year, living on just $26 (£20) a day. Of the 15 countries she visited, 13 were explored by land in a bid to cut her carbon footprint. Some highlights from the trip include a teaching by the Dalai Lama in the foothills of the Himalayas, sleeping on the world's largest salt flat, Salar de Uyuni in Bolivia, and being completely overwhelmed by the magnificent Iguazu Falls on the Argentina-Brazil border.
In 2015 Lydia traveled solo through India and Nepal for three months, visiting some of the most spiritual places in the world, and completing Nepal's Annapurna Base Camp trek over the course of nine days.
In 2021 she spent three months traveling solo through Portugal and Spain where she was on a mission to hunt out the best restaurants, find one-off boutique hotels and visit incredible art exhibitions.
Day-to-day she manages a global team of nine news writers and oversees news content on My Imperfect Life
Follow Lydia on Instagram @lydiaswinscoe