YSL's new campaign is raising awareness of intimate partner violence
The brand's ambassadors Zoë Kravitz and Dua Lipa have shared their support for the initiative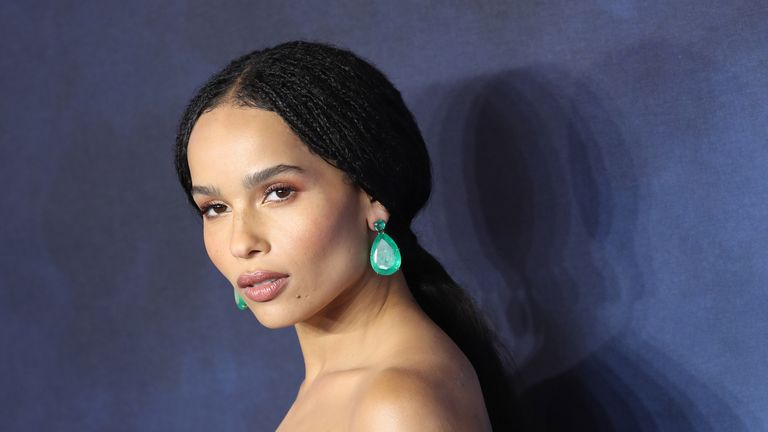 (Image credit: Getty Images)
Beauty giant Yves Saint Laurent has launched a new initiative campaigning to end Intimate Partner Violence around the world.
The "Abuse Is Not Love" campaign launched earlier this month, and aims to combat and raise awareness of intimate partner violence around the world.
YSL Beauty will fund academic research and partner with nonprofit organizations to educate two million people on the subject by 2030, as well as employee training on the subject.
According to the brand, one in three women will experience intimate partner violence in their lifetime – but 600 million women currently live in countries where it is not considered a crime.
The campaign is backed by two very famous faces, YSL Beauty ambassadors Dua Lipa and Zoë Kravitz.
"I am a vocal supporter of women's rights and today, 600 million women in the world are living in a country where Intimate Partner Violence is not considered a crime," Dua Lipa said.
"This is an issue that deserves attention and it is time to take action. I am proud to support my YSL Beauty family in this important initiative."
Zoë Kravitz added: "Abuse Is Not Love is a much-needed initiative that is true to the spirit of Yves Saint Laurent, who supported women's freedom and equality. Today, I'm prouder than ever to be a part of the YSL Beauty family and I look forward to working on this project together to fight against this abuse."
It's estimated that rates of intimate partner violence have increased by 30-60% since the start of the pandemic, so it's all the more important for us to get behind this initiative.
We applaud YSL for raising awareness of such an important issue and look forward to hearing more about the initiative as it evolves.
Lucy is a beauty journalist who has written for titles including Marie Claire, Cosmopolitan, Women's Health, InStyle and Woman & Home, and regularly contributes to My Imperfect Life. Most recently she was Junior Beauty Editor at Marie Claire. Covering skincare, haircare, make-up and wellbeing, her job involves anything from picking the brains of the world's top dermatologists to swatching the latest and greatest foundations. When she's not got beauty on the brain, you're most likely to find her spending time with dogs (her sister owns one very sassy cockapoo), reading or sleeping. She's also a big fan of RuPaul's Drag Race, rosé and and house plants that stay alive.