Wait – are Zayn Malik and Gigi Hadid actually married?
Here's why Twitter recently went into meltdown over this very subject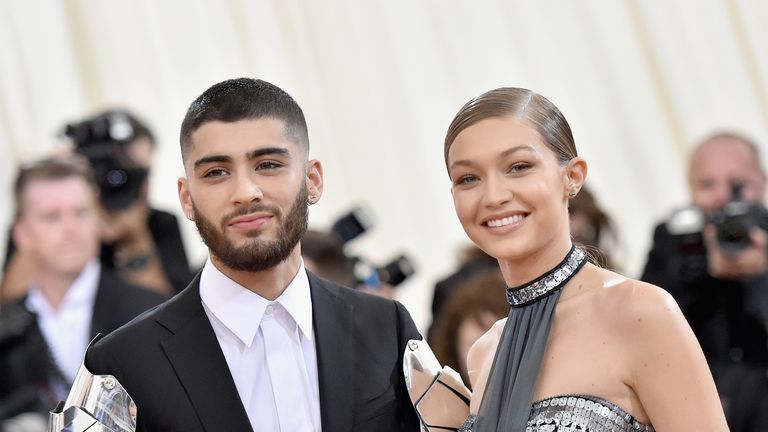 (Image credit: Mike Coppola / Staff via Getty Images)
Twitter practically melted this week after fans thought that Zayn and Gigi had got married in secret. Before we get into exactly what happened, let's get one thing clear from the off – they aren't actually married, OK folks?
Fans will know that the couple welcomed their first child, a daughter named Khai, last year, and have been dating on and off since 2015. But as far as we know, the pair have never even announced an engagement, let alone got married.
So, why did the internet lose its mind thinking the couple had actually gotten hitched? That requires a bit of backstory.
Are Zayn and Gigi married? Why did people think so?
No, the couple aren't married, but the reason people thought they were is all down to a certain Ingrid Michaelson. For the uninitiated, the singers recently collaborated on the track To Begin Again (which you can listen to below).
During a Patreon live stream, the singer had a slip of the tongue and referred to the couple as "married". Because she'd recently worked with Zayn, fans assumed she somehow knew that the pair had gotten married in secret and, well, you know how the internet works; "Zayn married" was trending not long after.
Michaelson felt compelled to not only clear up her mistake but also apologize to the couple. "So, I should be asleep, but it's been a crazy hour, hour and a half," she explained in clips posted to her Instagram stories. "On my Patreon live stream, I said that I'm working with Zayn; I mentioned that he was married and he's not married.
"As far as I know, he's not married. It was a mistake. I'm so sorry, I said I was sorry. I don't live in this world. So the level of fame, it makes me really, truly admire Zayn and anybody with that level of fame. Every little thing you say is just, Wow! I'm not built for it.
"My apologies to Zayn and Gigi if any of this trickles to you and is annoying," she later added. "I'm sorry, that's not my intention. And to his fans, I'm sorry for getting you all riled up and much love to you all. And I'm gonna go to sleep now."
If ever you needed proof that the internet moves at lightning speed, this is it!
Lucy is a beauty journalist who has written for titles including Marie Claire, Cosmopolitan, Women's Health, InStyle and Woman & Home, and regularly contributes to My Imperfect Life. Most recently she was Junior Beauty Editor at Marie Claire. Covering skincare, haircare, make-up and wellbeing, her job involves anything from picking the brains of the world's top dermatologists to swatching the latest and greatest foundations. When she's not got beauty on the brain, you're most likely to find her spending time with dogs (her sister owns one very sassy cockapoo), reading or sleeping. She's also a big fan of RuPaul's Drag Race, rosé and and house plants that stay alive.