Aurora nails are the Korean nail art trend everybody's obsessed with RN
We're loving the iridescent, shiny Aurora nails and you will too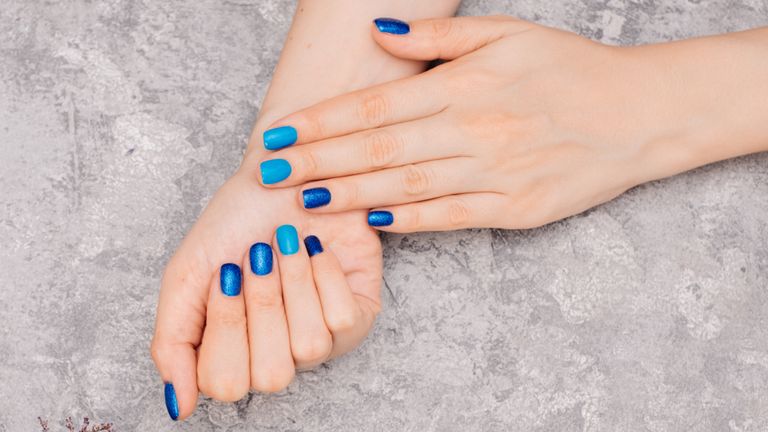 (Image credit: Getty Images)
Aurora nails are the out of this world nail art trend we're currently obsessing over on the gram. The trend (and its name) are inspired by the Aurora Borealis, aka the Northern Lights because of the ethereal, iridescent and highly reflective colors used. 
The Aurora nails hashtag has racked up more than 70,000 posts on Instagram, while the Korean equivalent 오로라네일 has more than double that at over 149,000. Browsing either one makes for seriously satisfying, shiny scrolling. 
While some of the looks posted to social media will have been created using specially created gels in-salon, there's an array of iridescent nail polish options available on the beauty market should you wish to try out a DIY version.
Below are some of our favorite Aurora nails looks from social media, plus the best nail polishes to recreate the look for yourself. 
The best nail polishes to create Aurora Nails at home
Essie Let It Ripple Collection, $9, Ulta Beauty
A limited edition of six "color flip" nail polishes in golds, greens, pinks and blues that are perfect for the Aurora nails trends.View Deal
Sally Hansen Miracle Gel in Hyp-Nautical, $9, Ulta Beauty
Sally Hansen is known for creating some of the best nail polish in the biz, and this iridescent gel effect shade is great for creating a moody mani.View Deal
OPI Infinite Shine Long Wear Nail Polish in Throw Me A Kiss, $13, Ulta Beauty 
OPI is loved by celebrities and beauty editors across the lands, and this pale iridescent pink shade catches the light in all the right ways. Perfect for a subtler, everyday Aurora nails looks. View Deal
The best Aurora Nail looks from social media