How to get rid of dark circles
Want to learn how to get rid of dark circles? We get the low-down from an ocuplastic surgeon and a skincare expert.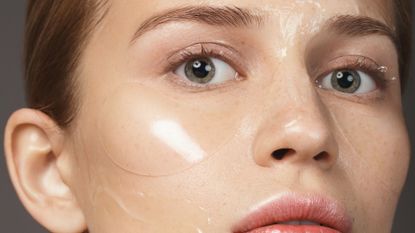 (Image credit: Getty Images / Vasilina Popova)
You're not alone if you've been frantically googling how to get rid of dark circles. We've undeniably become much better acquainted with our dark circles recently, thanks to months of facial scrutiny on Zoom meetings. And while reaching for the concealer is one practical solution to disguising them, the best way of overcoming the problem of dark circles is to understand their causes.
What causes dark circles?
Lack of sleep
Dark circles make you look tired, so fatigue is naturally one culprit, explains Dr Maryam Zamani, oculoplastic surgeon, and aesthetic doctor: "Sleep and rest allow our body to detoxify and rejuvenate, and this is important for the periorbital area. Dark circles can be more prominent with lack of sleep because the skin has not had time to re-set and the blood vessels in the lower eyelid become more dilated. Because the skin around the eyes is the thinnest in the body, these dilated vessels look more obvious."
Aging
No surprises here, but it's not just late-night Netflix marathons that contribute to dark circles. Dr. Zamani says: "It can be caused by a loss of volume – fat, and collagen – which happens naturally as we age and results in thinner skin and more pronounced tear troughs." Hello, that sunken look we're all too familiar with on-screen.
Hyperpigmentation
We tend to associate hyperpigmentation with patches of discoloration on our cheekbones, caused predominantly by sun damage. But according to Dr. Zamani, there's some genetic component to dark circles, too. "Some ethnicities, such as Asian and southeast Asians, can have hereditary hyperpigmentation under the eyes due to a common genetic trait of very thin lower eyelid skin. This allows veins to show through, resulting in a darker appearance."
Digital fatigue
Long days spent staring at a screen - whether laptop, TV, or phone - can also exacerbate dark circles, warns Dr. Zamani: "Eyes tend to blink less. This causes dryness and the blood vessels in the skin to dilate, creating a dark shadow around the eyes."
What is the best way to banish dark circles under the eyes?
Take a targeted skincare approach
There are all manner of eye creams that claim to tackle dark circles so be selective about your ingredients arsenal. In the same way that the best retinol serums help to improve the look of pigmentation while also thickening the skin when used in an eye product retinol can make the area look less 'bruised'.
Improve the quality of your sleep
Blue light can impact your sleep cycle and suppress the 'sleep' hormone melatonin so keep your phone or tablet on night mode setting around the clock and avoid using digital devices after 9 pm.
Wear sunscreen
To avoid hyperpigmentation, sunscreen is essential, says Paula Begoun, skincare expert and founder of Paul's Choice: "Every day use a moisturizer or eye cream that contains zinc oxide or titanium dioxide as the active ingredients. These two sunscreen ingredients at an SPF30 or greater are exceptionally gentle around the eye area."
Gentle chemical exfoliation
Take a softly, softly approach and apply your AHA or BHA leave-on exfoliant around the outside of the eye, says Paula: "Don't take it near the lash line or the eyelid. Exfoliation can make a difference overnight in the smoothness and radiance of the under-eye area, making it look brighter and less ashy."
Paula suggests applying niacinamide or azelaic acid, two well-known brighteners, around the eye twice daily.
While Dr Zamani's new MZ Skin Brightening & Hydrating Eye Ampoules are like a five-day boot camp for the skin around your eyes. Each serum-filled ampoule features a day or night-specific cocktail of ingredients such as peptides to boost collagen, hyaluronic acid in combination with 'moisture-locking ceramides, plus caffeine to help de-puff.
Fiona Embleton is a multi-award-winning beauty editor who has tested over 10,000 products in her 10 years + of writing and shooting beauty stories. For the past four years, she was the Senior Beauty Editor at Marie Claire, having previously worked in the role of Beauty Editor at both Stylist and Cosmopolitan. She has recently gone freelance and alongside My Imperfect Life, she has written for titles including ELLE UK, ELLE Canada, Buro 247, Harper's Bazaar Arabia, Vogue Scandinavia, and ES Magazine. Beauty journalism allowed her to marry up her first-class degree in English Literature and Language (she's a stickler for grammar and a self-confessed ingredients geek) with a passion for make-up and skincare, photography, and catwalk trends. She loves jumping on the latest internet-breaking beauty news, dissecting the best red carpet looks, and having the crème de la crème of dermatologists, make-up artists, and hairstylists on speed dial so she can tap them for the best advice. She's a discerning beauty shopper and knows it can be confusing trying to navigate what's hype and what really works. So if she really likes something, you can trust that she has reached that opinion by vetting it against everything else she's ever tried. Her career highs? Interviewing Cate Blanchett and winning a Jasmine Award for the deeply personal feature Cancer Stole My Mother's Scent.