6 makeup mistakes that can cause acne
Makeup mistakes could be behind your acne and breakouts, so here's what to avoid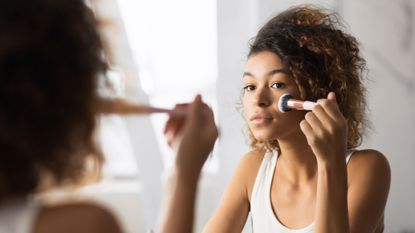 (Image credit: Getty )
Whether we realise it or not, makeup mistakes can be a big factor in causing acne and breakouts.
Whether we go natural, slap on the heaviest formula we can find or try or opt for some of the best non-comedogenic foundations on the market, most of us will have experienced acne breakouts during our teenage years. But when it continues throughout adulthood it can be more than just inconvenient.
Research has previously shown that adult acne can negatively impact a number of lifestyle factors, with a 2018 study by the University of Limerick suggesting that those suffering from the skin condition can go on to experience issues including sleep disturbance, headaches and gastrointestinal problems. Further research by the University of Calgary even pointed to a link between acne and mental health problems, suggesting that suffering from acne could lead to an increased risk of depression.
"For these patients with acne, it is more than a skin blemish - it can impose significant mental health concerns and should be taken seriously," said lead study author Dr. Isabelle Vallerand, of the University of Calgary, in Canada.
And while there are numerous causes of acne - hormonal, dietary, medical - in some instances it can actually be triggered by simple mistakes you may be making in your makeup routine.
From not removing your makeup properly to using a dirty cosmetics bag and even little things like overlooking expiration dates (who knew makeup went off?), these are all the little makeup errors that could lead to more spots than you had at your school prom...
Makeup mistakes that can cause acne
1. Not removing make-up before bed
It's become almost shameful to admit that you don't remove your makeup properly before bed. Even our favourite Netflix stars get flack when they post a morning selfie donning a sliver of last night's eyeliner (yes, Chrishell, we're looking at you). And for good reason.
"Not removing make-up properly in the evening is a guilty culprit of worsening breakouts," says Dr Parisha Acharya, Aesthetic Doctor at London Marylebone's Waterhouse Young clinic. "The major causes of acne are excess oil, blocked pores, bacteria and inflammation, all which can be caused by sleeping in make-up.
"By keeping these to a minimum we can help reduce the likelihood of breaking out."
"A double cleansing system is a great way to make sure all the dirt, makeup and remaining SPF is washed off," advises aesthetic doctor Dr Maryam Zamani. "Use cleansing balm or oil first, then go with the cleanser."
We love Beauty Pie's Plantastic™ Apricot Butter Cleansing Balm that completely melts away make-up or the multi-use ELEMIS Superfood AHA Glow Cleansing Butter, which dissolves away grime and pollutants while plumping skin fatty acids for a radiant finish. Follow with a rinse of Elemental Herbology's Cool & Clear Facial Cleanser for a refreshing, purifying or pore-clearing finish.
2. Not cleaning make-up brushes and bags
Like sleeping in your makeup, housing your favourite beauty bits in a grime-ridden bag is a big no-no. A cesspool of bacteria that generally makes its leading appearances exclusively in your sweaty gym changing room and/or during your commute to work, if it's not cleaned regularly dirt and germs will continue to build up and spread all over the products you're about the slather all over your face.
If your make-up bag is washing machine-suitable, we'd pop it in once a month or so for a good cleanse. Otherwise, turn it inside out and gently scrub with a sponge that's been soaked in warm soapy water.
3. Not storing make-up brushes properly
With make-up tools and brushes these days being designed to class up your dressing table, many of us are tempted to display them in pride of place for friends to gush over when they pop in or of course for a seemingly *candid* snap for the grid (guilty).
But while displaying our rose gold brushes out in a shiny marble pot might look pretty (and painfully grammable), it exposes tools to dust, grime and bacteria that we just go on to deposit all over our faces, leading to all the major causes of acne - blocked pores, excess oil and bacteria.
4. Not using a primer
A famously polarising step that some claim as their secret to a seemingly unachievable matte glow, while others brush it off as a futile waste of money, a primer could actually go a long way in preventing acne when it comes to layering on the slap.
"Using a lightweight water based primer prior to make-up application can help form a barrier between your skin and makeup," explains Dr Acharya.
We love the Benefit The POREfessional Face Primer, which is especially useful for those who are plagued with the oily skin and large pores that often come along with acne.
5. Using too much powder
According to Dr Acharya, using too much powder on your skin can further block your pores, leading to bouts of acne.
It can feel like a vicious cycle, what with acne popping up due to using too much product and then trying to cover said spots using the make-up that triggered them in the first place.
So we'd suggest opting for a lightweight, fine-milled powder like the dermatologist-approved non-comedogenic Laura Mercier Loose Setting Powder that blurs imperfections without settling into and blocking up pores.
Using products past their expiration date
It's fair to say that most of us are guilty of hoarding our make-up products and trying to stretch out wear for longer. After all, a lot of it isn't cheap so we'll do everything we can to get our money's worth. Unfortunately, while our bank accounts might be thrilled with this behaviour (makes a change), our skin will likely be left more disappointed than our 2020 goals planners.
"Using products past their expiry date may cause irritation," says Dr Paris, "so it's best to stick to changing products on a 6-12 monthly basis."
Don't think you can get through your products in just a few months? Try investing in mini travel sizes instead so you're not left with a bag full of bacteria-ridden products that you end up throwing away.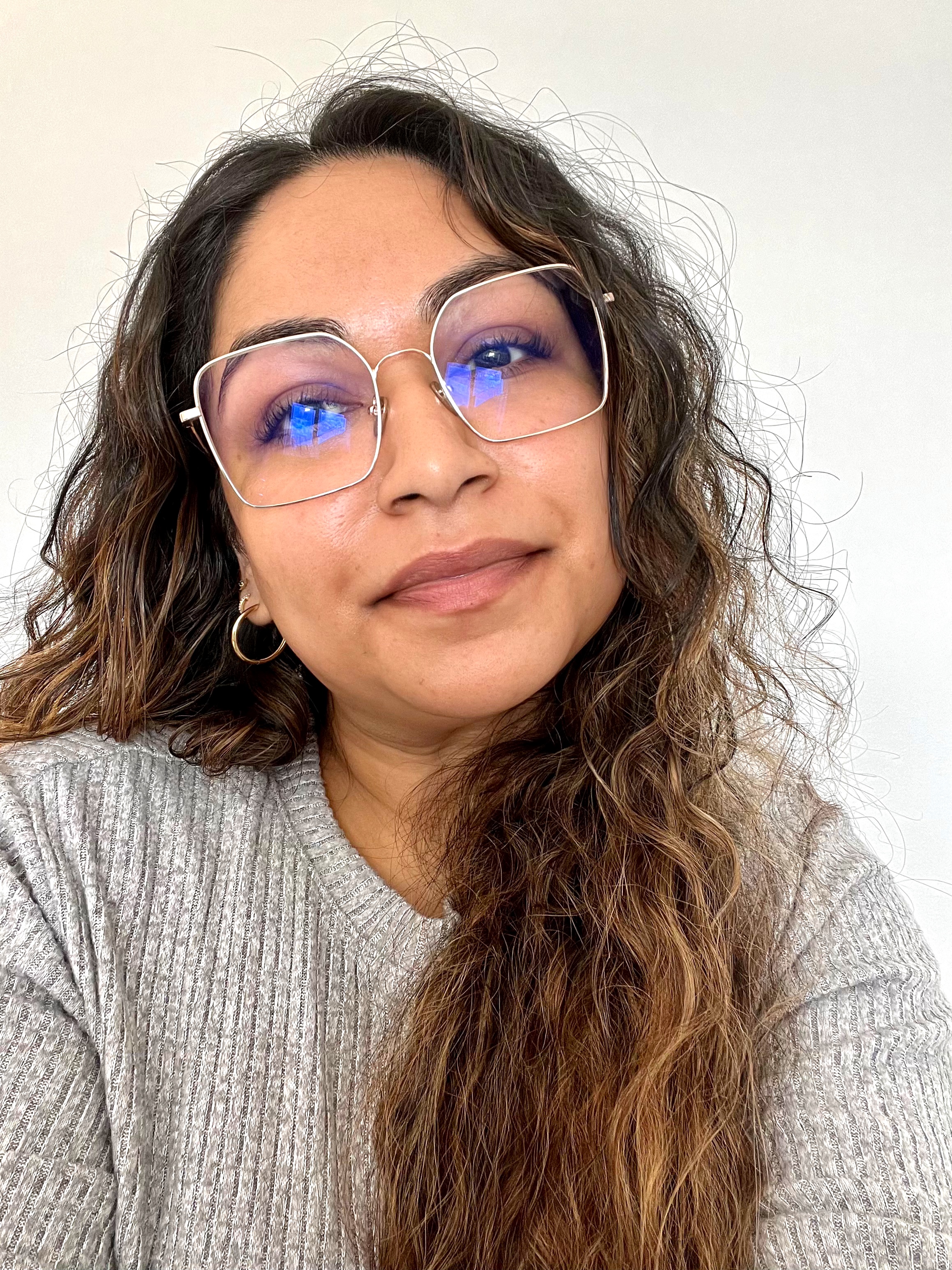 Former Deputy Editor at My Imperfect Life
Aleesha was Deputy Editor and Beauty & Fashion Editor for My Imperfect Life, where she headed up the beauty, fashion and eCommerce pages. Previously she was Shopping Writer at woman&home and gained an AOP awards nomination after working on their news team. She earned an MA in Magazine Journalism from City, University of London in 2017 and has since worked with a number of brands including, Women's Health, Stylist and Goodto. When she's not testing all the new beauty & lifestyle products on the market, Aleesha spends her time soaking up the newest bestsellers and Netflix releases, watching everything Marvel, learning about different wines, attempting new languages and traveling as much as she can.