Non-comedogenic foundation vs oil-free foundation: which is best for oily and acne-prone skin?
They might sound like the same thing, but there's a big difference to look out for...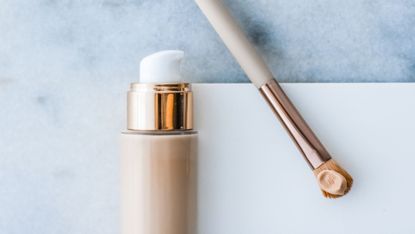 (Image credit: Getty)
Non-comedogenic foundation and oil-free formulas are all too familiar for those of us plagued with oily or acne-prone skin. For us, foundation shopping isn't as simple as picking the one with the prettiest bottle. But with a whole round-up of the best oil-free and best non-comedogenic foundations now available to us all at the click of a button, it's a lot easier to choose what's right for our own skin.
It's even fair to say that there are now so many options on offer to us that it can actually be a bit mind-boggling debunking the terms and understanding what we each personally need. And while most of us will have just got our heads around what it means to be an oil-free product, the increasingly popular term 'non-comedogenic' has just come in and left us stumped once again.
So while we all thought it was oil-free products we should be on the hunt for to keep our oily and acne-prone skin under control, is it actually non-comedogenic that should be in our shopping basket? We investigate...
What are non-comedogenic products?
We're all familiar with blackheads, whiteheads and red acne papules, but where do they come from and why is each different?
Well, all of these imperfections are caused by blocked pores, or hair follicles, on the skin.
"A comedo is the medical term for a blocked hair follicle or pore, which can result in whiteheads, blackheads and papules," says Dr Parisha Acharya (or Dr Paris), Aesthetic Doctor at London Marylebone's Waterhouse Young clinic.
A comedo can be open, forming a blackhead, which is when the oil and bacteria has been oxidised by the air causing it to change in colour, or it can be closed, which makes a whitehead that is buried underneath the skin.
"If a product is labelled non-comedogenic, it means that the product in question will not create or contribute to the formation of comedones (the plural of 'comedo') or blocked pores," explains aesthetic doctor Dr Maryam Zamani.
What's the difference between oil-free and non-comedogenic foundations?
Anyone who suffers from oily or acne-prone skin will generally opt for oil-free foundations, but there could be other pore-blocking additives in your product causing aggravation to your skin.
"When it comes to makeup and skincare, non-comedogenic and oil-free are two non-interchangeable matters," says Dr Maryam. "Even when foundation is oil-free, it could still include certain irritants, like silicones.
"Non-comedogenic is a wider spectrum of ingredients," she explains. "All non-comedogenic foundations are oil free but not all oil free foundations are non-comedogenic. Depending on skin type non-comedogenic would typically be better to prevent clogged pores."
There are a lot of products out there that are mistakenly considered to be non-comedogenic when they are actually just oil-free and could contain other comedogenic ingredients. So make sure you have a thorough read through exactly what ingredients you're putting on your skin before making your selection.
"It is best to search for a foundation that specifically states on the packaging that it is non-comedogenic," advises Dr Paris, "but also look out for lightweight formulations that are water based."
Are oil-free or non-comedogenic foundations better for oily and acne-prone skin?
While both will be better for your skin than an ordinary heavy-duty foundation, it's generally safer to opt for non-comedogenic so that you're sure there are no nasties that will block up your pores.
"Non-comedogenic products make sure that there is nothing that could overly clog the pores," says Dr Maryam. "Overall, it helps to prevent pore blockages, comedones, black head, congested and bumpy skin."
"The main benefits of non-comedogenic products are the fact that they allow your skin to breathe and prevent pore blockages and blemishes," adds Dr Paris.
And it's not just oily and acne-prone skin types that will work well with non-comedogenic foundations, as they can be used with other types too.
"All skin types can benefit from non-comedogenic products as they allow your skin to breathe but specifically those with oilier skin types and a propensity for acne will gain most from the formulations."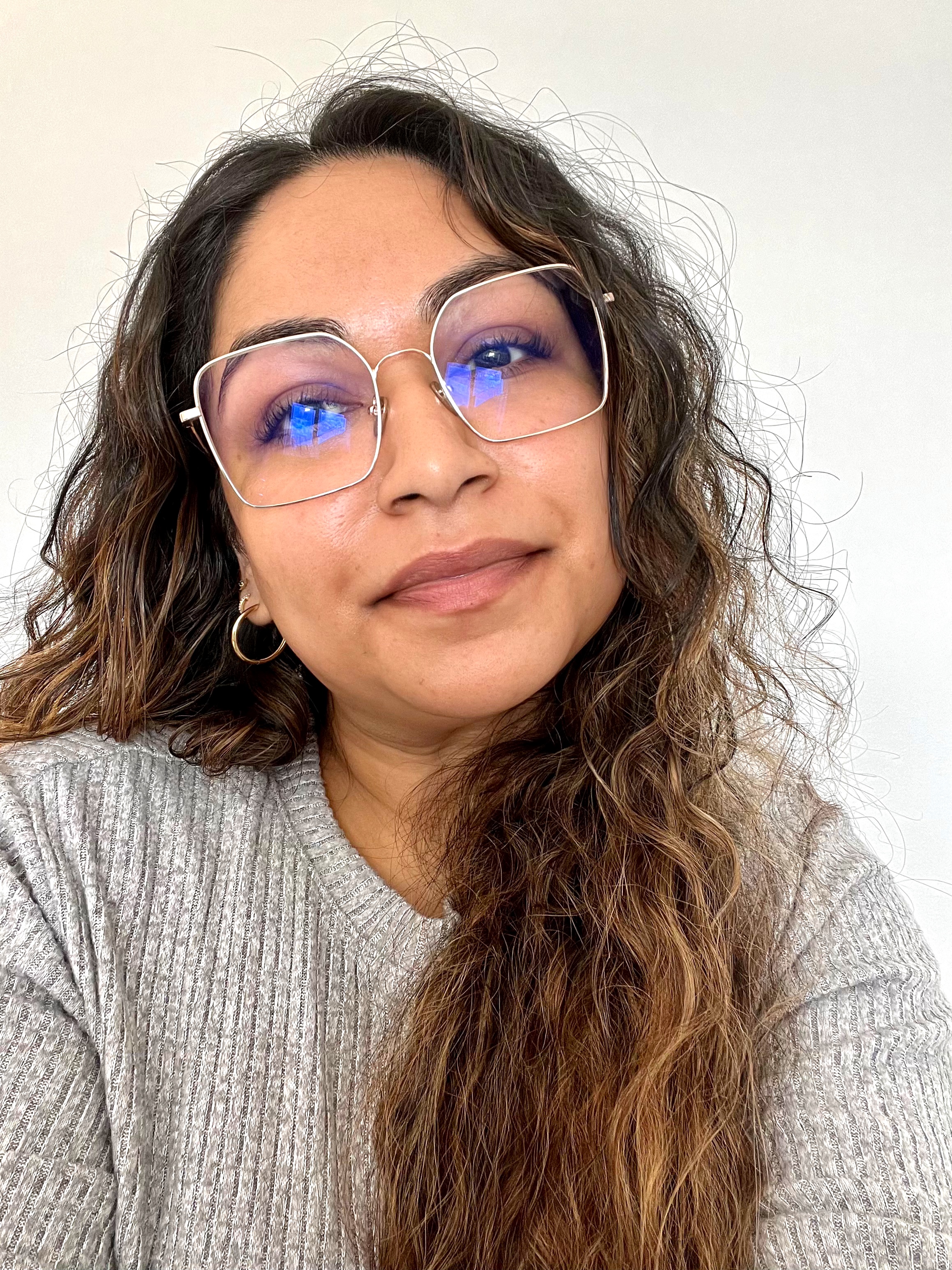 Deputy Editor at My Imperfect Life
Aleesha is Deputy Editor and Beauty & Fashion Editor for My Imperfect Life, where she heads up the beauty, fashion and eCommerce pages. Previously she was Shopping Writer at woman&home and gained an AOP awards nomination after working on their news team. She earned an MA in Magazine Journalism from City, University of London in 2017 and has since worked with a number of brands including, Women's Health, Stylist and Goodto. When she's not testing all the new beauty & lifestyle products on the market, Aleesha spends her time soaking up the newest bestsellers and Netflix releases, watching everything Marvel, learning about different wines, attempting new languages and traveling as much as she can.