Everything you need to know about Primark sportswear
Get your fitness wardrobe for less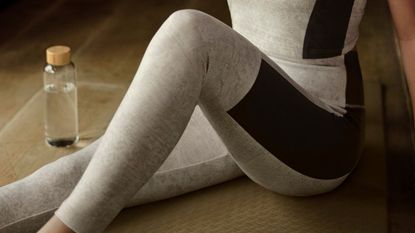 (Image credit: Primark)
Primark has long been our one-stop shop for all things fashion, but did you know they also stock a pretty incredible range of sportswear?
Yep, Primark sportswear is a thing and it's about to make shopping for workout gear a whole lot easier, and less damaging to your pocket.
Let's face it, buying comfortable and affordable sportswear can quite often become a little bit of a retail mission. First you have to try and find the right clothes to suit your workout (yoga, cross training, boxercise, etc), then you have to make sure it's comfy before embarking on some mammoth gym session (no one likes chaffing). And lastly, it also has to suit the tightness of your purse strings. That's where Primark sportswear comes in.
Primark have provided us with the solution to all our sportswear. Often updating their range, Primark sportswear is full of stylish and super-wearable gym pieces that will fit every exercise. Best of all? You can finally get a perfect gym kit without breaking the bank.
Before you rush off to your nearest Primark, here are some answers to a few common questions about the retail giant's sportswear range.
Primark sportswear: what is the range like?
Whether you're after womenswear or menswear, Primark will have you sorted. Their pieces are not only always on trend and super comfy but in true Primark fashion, it's all affordable. Plus, there's plenty to choose from - be it the perfect yoga leggings or the ultimate sports co-ord for your athleisure look.
Do Primark sell sports bras?
Yes and believe it or not, you don't have to spend a fortune to get the right amount of support in a sports bra. Instead, Primark offers a range of different styles and designs that cater to women of all busts. Plus, you can get one for as little as £6.
Are Primark sports bras any good?
According to plenty of customer reviews, Primark's sports bras do a pretty decent job. However, like anything, some work better than others. The key is to find the right size and design for your body shape and of course, a sports bra with the right level of support for your exercise of choice. Luckily, there are plenty to choose from at Primark so you're bound to find one suitable for you.
What about Primark sports leggings - any good?
Along with their collection of sports bras, Primark also sells an impressive range of fitness leggings to match. In fact, they've got an excellent range of sustainable gym leggings, made with recycled materials for as little as £10. As for the quality, you can expect them to be comfy, well-fitted and supportive according to the majority of reviews. However, make sure you pick the right size for your shape as this makes a huge difference.
Like the rest of Primark's fitness range, you'll also be spoilt for choice when it comes to colours. They've got everything from bright and cheerful to soft and suede to dark and more neutral tones. And with such generous prices points, you could treat yourself to two or three for the price you'd pay for leggings by popular sportswear brands.
Sagal is a journalist, specialising in lifestyle, pop culture, fashion and beauty. She has written for a number of publications including Vogue, Glamour, Stylist, Evening Standard, Bustle, You Magazine, Dazed and Wonderland to name a few.