'Bad Vegan': Netflix's latest documentary has a shocking true story behind it
'Bad Vegan,' Netflix's new true-crime docu-series, is about to blow your mind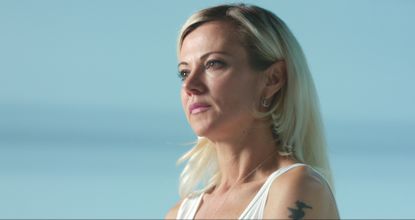 (Image credit: Netflix)
Bad Vegan, Netflix's latest true-crime documentary series, is all anyone can talk about right now and with good reason: there's a wild real-life story behind it all.
Created by the executive producer of Tiger King—one of the best true crime on Netflix shows around—and the director of Fyre: The Greatest Party that Never Happened, you can already imagine the wild ride the show will take us on and we're ready for it all. In fact, judging by its description, it may just be the wildest true story we've ever heard.
The four-part series was released on Netflix in mid-March 2022 and is currently available to stream in full. So before you delve into your binge-watching session, here are some things you need to know about Bad Vegan: Fame, Fraud, Fugitives, including the trailer and the factual story behind it...
---
---
What is 'Bad Vegan,' Netflix's true-crime doc, about?
The documentary tells the story of New York's top raw vegan restaurant and its celebrity restauranteur, Sarma Melngailis, whose empire fell apart when she met a man named Shane Fox on Twitter. Much like The Tinder Swindler, Fox promised her the world and, well, ruined her life instead.
Melngailis's restaurant, Pure Food and Wine, opened in New York City in 2004. It was known as one of the top vegan fine-dining spots in Manhattan, promising guests a "high-end, fine-dining vegan experience" and attracting celebrity guests including the likes of Owen Wilson, Bill Clinton, Alec Baldwin and Woody Harrelson.
Melngailis met Fox in 2011 after he reached out to her on Twitter, vowing to rid her of her money problems and even said he could make her beloved dog live forever (strange, we know) if she gave in to his demands. Once the two got closer, she began draining money from her business as he conned her into believing he could change her life and make all of her dreams come true.
A year later, the two got married and were later on the run from police after stealing nearly $2 million from the restaurant and its staff. They went completely off-the-radar in 2015, while they were wanted for fraud and violation of labor laws. However, it all came crashing down in 2016, when they were found in a Tennessee Motel after Fox ordered a pizza using his real name, Anthony Strangis, leading the authorities right to the couple.
What a way to go!
Watch the 'Bad Vegan' trailer:
The official trailer for the Bad Vegan gives a pretty good taste of what you can expect from the documentary. Needless to say, there will be drama.
How many episodes of 'Bad Vegan' are there?
There are four episodes in the Bad Vegan docu-series on Netflix, with each ep running between 44 minutes and an hour. That leaves plenty of room for scandal, secrecy and scamming!
'Bad Vegan' release date: when does it air?
All four episodes of Bad Vegan: Fame. Fraud. Fugitives. are now available on Netflix, having premiered on the streaming platform on Wednesday, March 16.
Sagal is a journalist, specialising in lifestyle, pop culture, fashion and beauty. She has written for a number of publications including Vogue, Glamour, Stylist, Evening Standard, Bustle, You Magazine, Dazed and Wonderland to name a few.
With contributions from